Cupcakes with cucumber and hummus - video recipe !
A nice appetizer for vegans, or not, very stylish ! Have this salted cupcake, a very nice way to introduce veggies during a dinner !
Recipe type:
Appetizer
Number of serving:
8 servings
Preparation time:
10 minutes
Cook time:
0 minutes
Ready in:
10 minutes
Difficulty:
Very Easy
Preparation: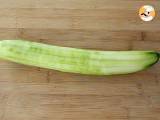 Step 1:
Peel the cucumber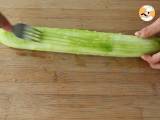 Step 2:
Using a fork, make mark around the cucumber. Cut the edges, and cut the cucumber into 8 pieces.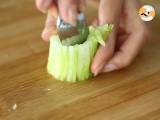 Step 3:
Using a spoon, dig a well into a piece of cucumber, but leaving some seeds at the bottom.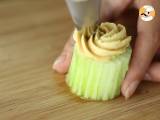 Step 4:
Put the hummus into a piping bag, and fill the cucumber as it was a cupcake.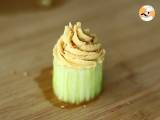 Step 5:
Sprinkle with paprika and sesame seeds.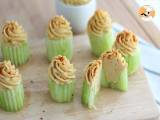 Step 6:
There you are !
Questions:
Related recipes
Related articles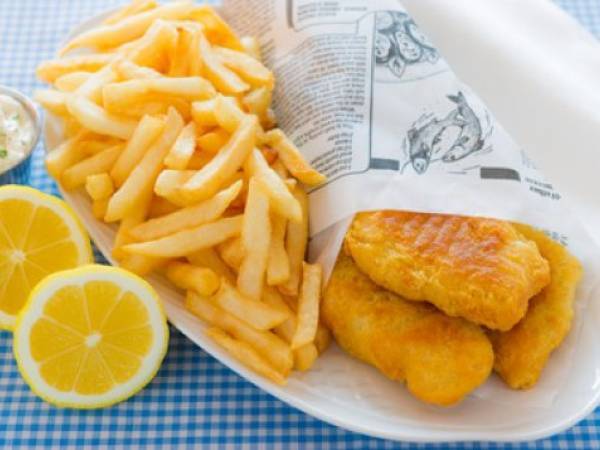 Quintessentially British traditional and tasty fish and chips