Idli and sambar - south indian comfort food
Recipe type:
Main Dish
Number of serving:
6 servings
Preparation time:
4 hours
Cook time:
15 minutes
Ready in:
4 h, 15 m
Difficulty:
Very Easy
Ingredients:
Ingredients for Idli:

1.Raw Rice - 2 cups
2.Par boiled Rice - 2 cups
3.Whole Urad dhal - 1 cup
4.Poha/Aval/ Puffed rice - 1 small cup
5.Salt - as required
6.Fenugreek Seeds/ Vendhayam - 2 tsp


Ingredients for Sambar:

1.Carrots - 3 no's
2.Sliced Onions - 1 large
3.Chopped Tomatoes - 3 medium
4.Tuvar dhal/ Sambar dhal - 1 1/2 cups
5.Turmeric powder - 1 tsp
6.Sambar powder - 3 tsp
7.Red Chilli poowder - 1 tsp
8.Curry Leaves - 2 strings
9. Chopped Coriander leaves - 4 tbsp
10.Salt - as reqd

For Seasoning:

1.Canola Oil - 1 tbsp
2.Mustard seeds - 1 tsp
3.Fenugreek Seeds - 1 tsp
4.Cumin seeds - 1/2 tsp
Preparation:
Preparation:

1.Soak both the rices in one pot for 5 - 6 hrs, Soak the fenugreek seeds in separate cup and Before grinding the rice soak the Urad dhal in separate bowl for 20 mts . Soak Poha in separate bowl for 5 mts when grinding is almost going to complete.
2. First grind the Urad dhal to soft without adding too much of water, the consistency should come like a soft foam ball. After that grind the rice nicely to fine paste along with fenugreek seeds and poha.
3.Now mix all ground items with salt, incorporate it nicely with the help of your hands. Leave it to ferment to overnight or to 7-8hrs.
4.Next day beat the Idli batter gently and now the Idli batter is ready to make soft Idlies.
5.Now here is winter time, it's too tough to ferment put the oven in low for 10 mts n then turn off. Now place the Idli Batter pot inside the oven to overnight it will ferment perfectly.


Preparation:

1.Cook the tuvar dhal along with 1/2 tsp of turmeric powder, chopped tomatoes and Carrots for 3 whistles. After the dal cooked nicely keep it aside.
2.Heat oil in the same pressure pan, Season the ingredients follow with curry leaves and then Sliced Onions.
3.Saute the onions till it turns translucent and then add the sambar powder,remaining turmeric powder, red chilli powder and salt stir it well to cook for 5 mts in medium flame (if you fry the sambar n red chilli powder at this time it will gives nice colour to the sambar).
4. Even me don't know how to make sambar powder, cos my amma always make sambar powder for me am using that for my purpose.
5.Add 1 cup of hot water to the mixture and close the pan with the lid to cook for 5 mts in high flame.
6.Now you can see the oil will float on the sides of the pan, now at this time add the dal, carrot n tomato mixture.
7.Cook in medium flame for 5 mts n then sprinkle the chopped coriander leaves and close the pan with the lid. After 10 mts while opening the pressure pan lid the aroma of sambar n coriander leaves makes us hungry not only us even the neighbours.
Imprimer cette page
By
SathyaSridhar
(
Visit website
)
Related recipes
Related articles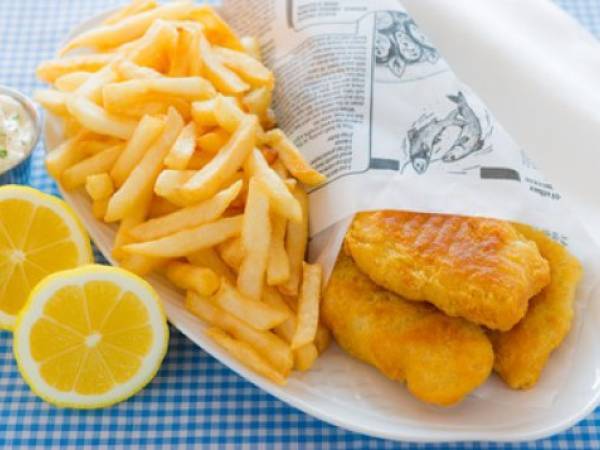 Quintessentially British traditional and tasty fish...