Rice and lentil porridge/ kara pongal
Recipe type:
Other
Number of serving:
8 servings
Preparation time:
20 minutes
Cook time:
15 minutes
Ready in:
35 minutes
Difficulty:
Easy
Ingredients:
Ingredients:
Broken rice : 1 cup
Moong Dal : 1 cup
Pepper coarsely crushed : 1 Tbsp
Salt : 2 tsp
Green chillies : 4 chopped fine
Fresh ginger scraped and cut fine : 1 inch
For seasoning:
Jeera (cumin seeds) : 2 Tbsp
Fresh Ghee : 1/2 cup
cashew-nuts : 10 numbers
Curry leaves (Karibeva) : 10 to 15
Preparation:
Wash and soak rice and dal in a vessel 6 cups of water for 15 minutes. To this add chopped ginger and green chillies. Add half of pepper and 1 tsp of jeera and salt and mix well. Keep the vessel covered in a cooker and cook for three whistles or 10 minutes on sim fire.When done and the cooker is cooled down remove the vessel out and stir the cooked contents. Add hot water if necessary and adjust salt if necessary.The cooked dal and rice should be more on fluid side as it absorbs the water and becomes tough when cool.The spoon should move freely when mixing. Finally season with ghee, jeera,pepper,cashewnuts and karbev leaves and serve hot with tomato chutney or onion chutney.
Imprimer cette page
By
a.shenoy08
(
Visit website
)
Related recipes
Related articles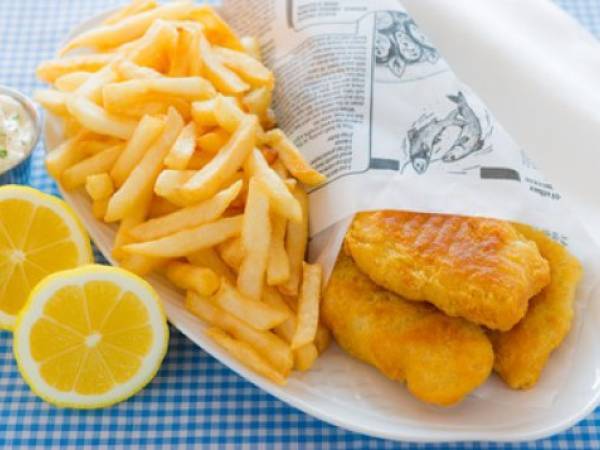 Quintessentially British traditional and tasty fish...