Smoked salmon and aasparagus pizza
Recipe type:
Other
Number of serving:
1 servings
Preparation time:
15 minutes
Cook time:
15 minutes
Ready in:
30 minutes
Difficulty:
Easy
Ingredients:
2 Lebanese breads
2 tbsps cream cheese
100g smoked salmon (about 50g per pizza)
1 bunch of asparagus (shortened, slit into half and blanched)
2 cups parmesan cheese
Freshly ground pepper
Some chopped spring onions (or dill)
Preparation:
Preheat oven to 200 degree celsius.
Spread cream cheese on the Lebanese bread.
Arrange asparagus and torn smoked salmon on the bread.
Sprinkle parmesan cheese, ground pepper and olive oil (optional) over the pizza.
Cook in the oven until the cheese is melted which does not take long.
Garnish the pizza with some chopped spring onion/dill.
Imprimer cette page
By
fussfreecooking
(
Visit website
)
Related recipes
Related articles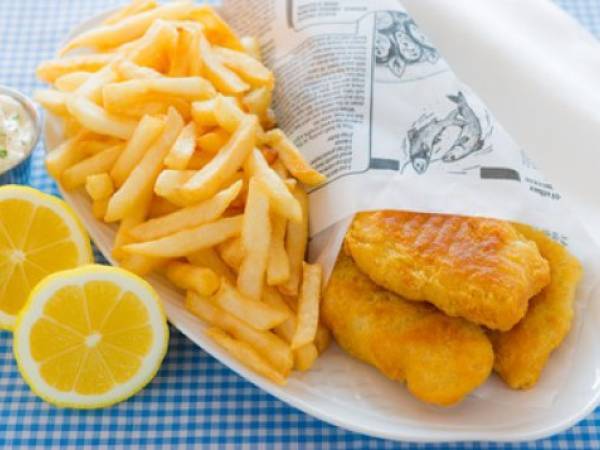 Quintessentially British traditional and tasty fish...