Apple crumble
Apple crumble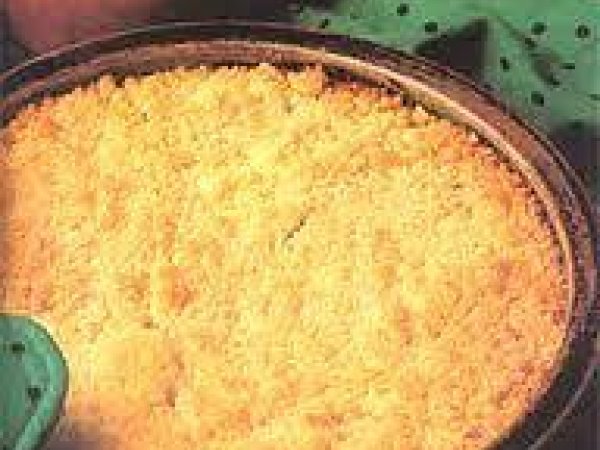 Crunchy and creamy apples poached and baked..!!
Ingredients
2 medium size
Apples
peeled and cubed
---
---
---
---
Water-- 1 tbsp
---
200 g Condensed
milk
(1/2 tin)
---
50g Butter (room temp)
---
1 cup Flour (3/4 cup if not adding egg)
---
11/2 tsp Baking powder
---
2 tbsp Sugar
---
2 tbsp Flour
---
2 tbsp Butter
Preparation
Preheat the oven to 180º C.Mix together MILKMAID and butter and heat for 4 to 5 minutes. Keep aside.
Bottom Base:
In a pan, mix cubed apples, water, sugar,cinnamon and heat till apple gets soft. As it gets done, add vanilla essence to it and remove from fire to keep aside.
SECOND BASE:
In a bowl, mix flour, baking powder.Now add to this condensed milk and butter. Mix well.It will look creamy..!!!
TOPPING:
Mix sugar, butter and flour together till it resembles bread crumbs!!
Grease the baking pan with butter.

1.Pour the apple syrup mixture to the base.
2.On top, pour on the creamy milky mixture..!!
3.Sprinkle topping mix over creamy apple mixture in the pan and bake at 180 C for 30-35 min till top is golden brown. Serve hot or cold.
Related recipes
Recipes