Super dooper easy peach cake
Super dooper easy peach cake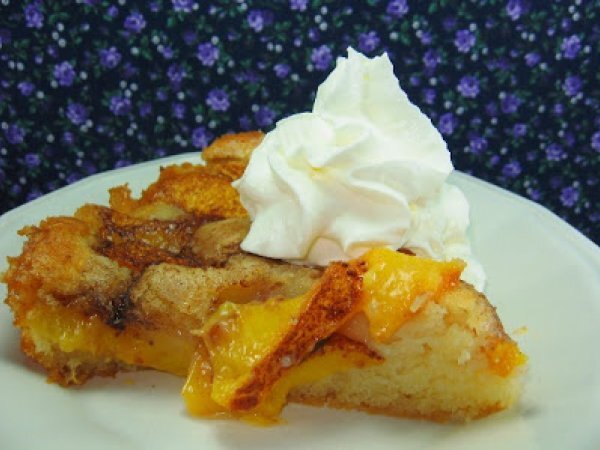 This dessert is "over the top" delicious when served warm, with a scoop of vanilla ice cream!!
Preparation
Preheat oven to 350 and spray a square or round 9" baking dish with vegetable spray.
In a medium size bowl, mix first 8 ingredients until smooth. Spread into prepared pan and set fruit slices on top.
Sprinkle with 2 tablespoons cinnamon sugar. Bake 50 to 60 minutes or until browned and bubbly.
Nutritional informations (for 1 serving):
Nutrition:
Nutritional information for 1 serving = 332g
Carbo:

100.1g

Total fat:

13g

Saturated fat:

7.8g

Proteins:

9g

Fibers:

5.7g

Sugar:

69.2g

ProPoints:

15

SmartPoints:

27
* Percent daily values are based on a 2000 calorie diet
Related recipes
Recipes