Preparation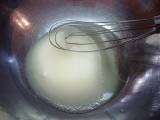 Step 1
Vegan Carrot Cake Cupcakes:
Preheat oven to 350F. Line a muffin tin with cupcake papers, and spray top of tin with nonstick spray. Cream together the sugar, oil, and vanilla.
Step 2
Sift together the dry ingredients and combine well. Add to the wet ingredients and mix until combined. Fold in the carrots and walnuts.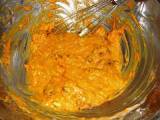 Step 3
Fill the tins 2/3 full, and bake for 26-28 minutes, or until an inserted toothpick comes out clean. Cool in the pan for 10 minutes, then turn cupcakes out onto a rack to cool completely.
Step 4
Vegan Cream Cheese Frosting:

Cream the margarine, cream cheese, and vanilla together. Add 1 c. of the powdered sugar and beat well.
Step 5
Add the remaining sugar in 1/4 c. increments, until you are satisfied with the texture.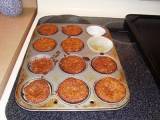 Step 6
Pipe the frosting on the completely cooled cupcakes.