Oats dosa
Oats dosa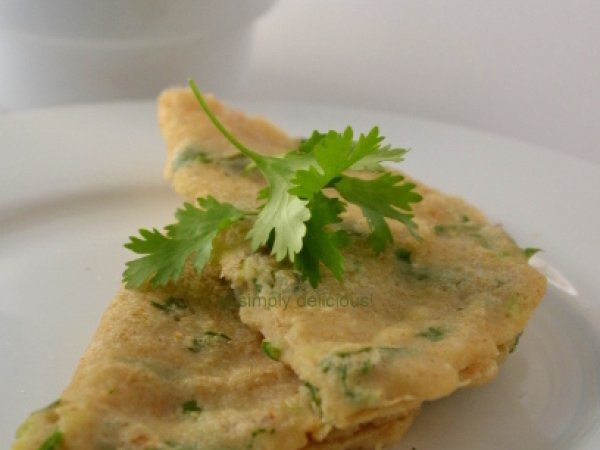 Preparation
METHOD:
*Toast oats on medium heat for 1-2 minutes until fragrant&then grind to a fine powder.
*Combine powdered oats,semolina&enough salt in a blender.Pour 1 cup water and blend for a few seconds until smooth.
*Transfer to a bowl.Add remaining ingredients except oil&mix well.
*Heat a non-stick tava over low heat until very hot. Lightly grease it with a few drops of oil if needed.
*Pour in a small ladleful of batter into the center of the tava&spread thinly.Cook until the top appears almost dry,then flip&cook the other side. Transfer to a plate.
*Repeat the process with the remaining batter,greasing the tava occasionally.
*Serve hot with sugar.
Related recipes
Recipes