Pineapple 228 recipes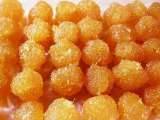 Finally done a batch of pineapple tarts last night! Every year I will try out different pineapple tarts recipe to test out except last year I've so busy with my confinement that I missed making that :) Still feeling lazy to make the jam by scratch I've op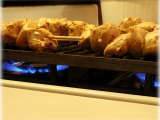 Many folks are still missing their outdoor grilling with these cold winter days. But for us, we have a cast iron griddle, so grilling indoors is easy when heating it up over the gas stove top. You can click on the images for a larger view. This recipe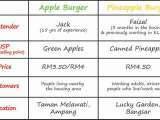 During a recent dim sum session, KC (rif?s colleague) suggested I do a showdown of food within the same category. I liked the idea, and decided to do a burger showdown. Now, before you roll your eyes and go ?Again? Not another burger post???...READ ON.
Want to see our latest videos?

Join us on Facebook, and catch one video recipe a day! You won't ever be out of ideas!