Talakitok
Talakitok 2 recipes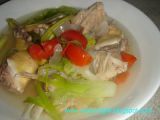 (5 votes)
Main Dish
Very Easy
15 min
20 min
Ingredients
: - fish 15 kilograms 2 inches square or a bit smaller, washed several times and then drained thoroughly. - 1 big stalk of lemon grass or tanglad or sal...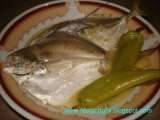 (2 votes)
?Pangat?, sometimes referred to as ?pinangat?, is a Filipino dish made of fish poached in calamondin (?calamansi?) or lemon or in this case, lime juice with ginger and some spices. The dish is common in the Northern and Central part of the Luzon Island in
Want to see our latest videos?

Join us on Facebook, and catch one video recipe a day! You won't ever be out of ideas!