Tangzhong
Tangzhong 3 recipes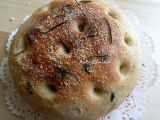 (1 vote)
Main Dish
Very Easy
1 hour
30 min
Ingredients
: Recipe adapted from 松本洋一(Soleil 面包教室) Ingredients: 200g bread flour 4g instant dry yeast 10g caster sugar 3g salt 20g milk powder 124g water (I added...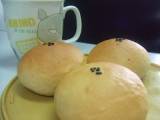 Other
Very Easy
15 min
20 min
Ingredients
: - 1 tbsp skim milk powder - 90g TangZhong - 105ml warm water - 4g salt - 25g sugar - 12g fresh yeast - 25g unsalted butter - Pork Floss Filling:120 ...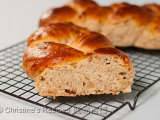 Sky is the limit when experimenting with the tangzhong method. Up to now, I dare to say that I nearly bake every bread with tangzhong. Yes, I confess I?m really addicted to baking this super soft and fluffy tangzhong bread. Tangzhong is absolutely a relia
Want to see our latest videos?

Join us on Facebook, and catch one video recipe a day! You won't ever be out of ideas!