Ginger, tomato and carrot smoothie
By
balvinder

Ultimate energizing smoothie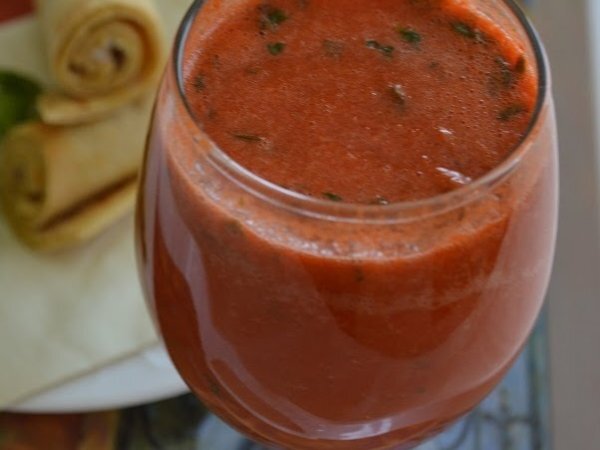 Recipe type:
Starter
Number of serving:
3 servings
Preparation time:
15 minutes
Cook time:
0 minutes
Ready in:
15 minutes
Difficulty:
Very Easy
Calories:
159 Kcal (1 serving)
ProPoints:
4 (1 serving)
Ingredients:
750 ml juice
carrot
juice
1 tomato
tomato juice as required
2 tbsp chopped
parsley
3/4 of an
apple
or pear
salt and freshly ground
black pepper
to taste
finely chopped parsley for garnish
To see how to make carrot juice check the link below
http://www.simpleglutenfreekitchen.com/2011/12/gajar-ka-halwa-carrot-pudding.html
Preparation:
Blend carrot juice, apple and tomato in a blender.

Add tomato juice to thin out the consistency.

Season with salt and pepper, add parsley.

Blend again, retaining some texture from parsley.

Pour out in glasses and garnish with more parsley.

Serve.

http://www.simpleglutenfreekitchen.com/2012/11/ginger-tomato-and-carrot-smoothie.html
Nutritional informations (for 1 serving):
* Percent daily values are based on a 2000 calorie diet * 1 serving = 440g
Print this page
Add to favorite
By
balvinder

Questions:
Related video
Smoothie bowl, mango and banana - Video recipe !
Related recipes
Recipes
Related articles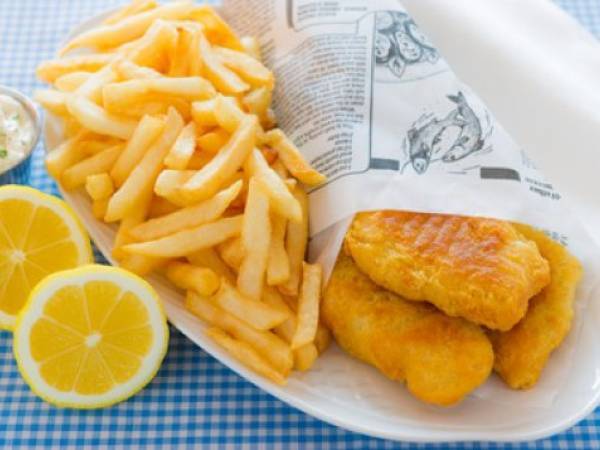 Quintessentially British traditional and tasty fish and chips