Rizogalo (rice pudding) and a cookbook giveaway
Recipe type:
Dessert
Number of serving:
8 servings
Preparation time:
10 minutes
Cook time:
30 minutes
Ready in:
40 minutes
Difficulty:
Very Easy
Ingredients:
8 cups milk
1 cup Arborio rice
1-1/2 cups sugar
1 teaspoon real vanilla extract
1 tablespoon finely shredded citrus zest (orange, lemon, or lime)
2 egg yolks
1/4 cup cold milk
1 tablespoon corn flour (optional)
1 teaspoon ground cinnamon
Preparation:
1. In pot over moderately high heat, bring milk to slight boil. Add rice and stir well until boil returns. Reduce heat to medium-low and gently simmer uncovered 30 minutes. Make sure to stir regularly so milk does not congeal or stick to sides and/or bottom of pot.

2. Add sugar, vanilla, and citrus rind; continue to simmer and occasionally stir another 10 minutes.

3. Beat egg yolks with cold milk; whisk in corn flour and mix well.

4. After 10 minutes in Step 2, pour egg yolk mixture into pot; whisk well to incorporate. Simmer another 3-5 minutes, until thick.

5. Remove from heat. Using ladle, spoon out mixture into bowls. Let stand 1 hour to cool. Sprinkle with cinnamon and garnish with curls of shaved citrus rind.

6. Serves 6-8.
Imprimer cette page
Related recipes
Related articles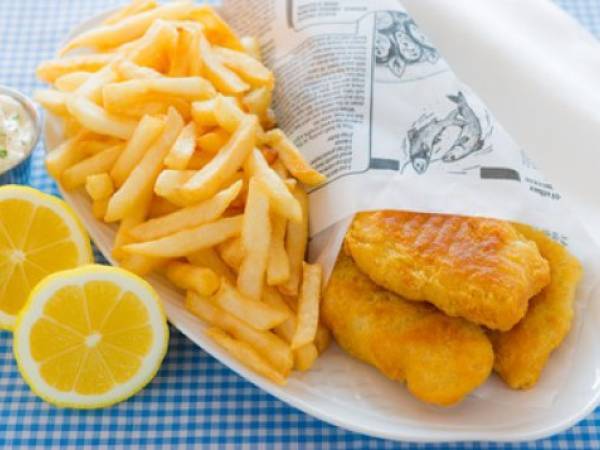 Quintessentially British traditional and tasty fish...