Prawns and long beans fried rice
Recipe type:
Main Dish
Number of serving:
3 servings
Preparation time:
20 minutes
Cook time:
25 minutes
Ready in:
45 minutes
Difficulty:
Easy
Ingredients:
3 cups cooked white rice
100g long beans - sliced thinly
7 garlic - chopped
12 medium size prawns - de-vein and leave the tail on
2 eggs - beaten
2 stalks of spring onions - shredded
4 tbsp olive oil
Salt to taste
Pepper to taste
Preparation:
Heat 2 tbsp of oil and when heated, fry the eggs into a very thin omelet. Remove and once cool down, slice into thin long stripes.
Add the balance of another 2 tbsp of oil into the same wok, and fry the garlic and prawns. Keep frying until the prawns are cooked.
Put in the rice, long beans, salt and pepper to taste.
Stir to blend all the ingredients together.
Lastly, goes in the eggs and spring onions. Stir in for another 2 mins and remove from heat to be served.
Imprimer cette page
Related recipes
Related articles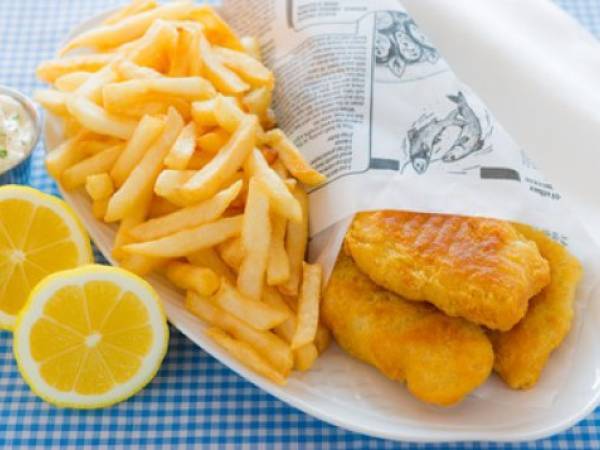 Quintessentially British traditional and tasty fish...