Steamed white sugar sponge - pak thong koh - bai tang gao
By
QQ red apple

Here a receipt easy to realize, sweetened well ideal to share itself between family.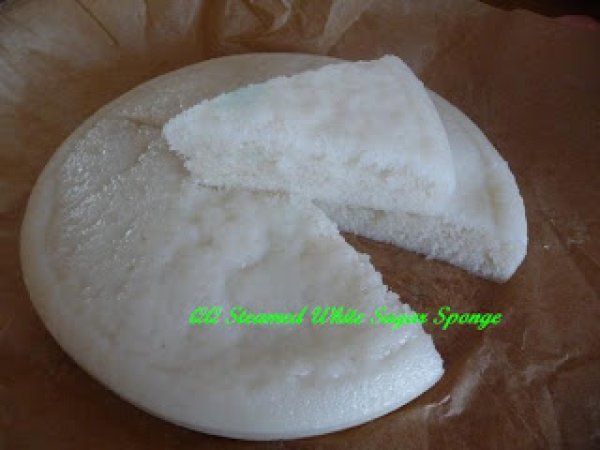 Recipe type:
Other
Number of serving:
4 servings
Preparation time:
10 minutes
Cook time:
25 minutes
Ready in:
35 minutes
Difficulty:
Very Easy
Print this page
Ingredients:
(A)
- 230g Rice Flour
- 150 ml water
(B)
- 380 ml water
- 180 g castor sugar
(C)
- 1/2 tsp yeast
- 2 tbsp water
(D)
- 1/8 tsp oil
- 1 drop alkaline water
Preparation:
Step 1: Bring (B) to boil then add into (A) mixture. Mix well. Once cool, add (C) in. Let mixture proof for 8 hours.
Step 2: After 8 hours, add (D), mix well and steam over high heat for 25 mins.
Print this page
Questions:
Related recipes
RECIPES