Rice puttu/south indian steam cake recipe
Rice Puttu/South Indian steam cake is one of the popular breakfast in rural south India especially in Kerala and TamilNadu.
This puttu is prepared by steaming rice flour in a puttu maker flavoured with ghee and garnished with freshly grated coconut.
Rice puttu is served with kadala curry in restaurants and hotels in south India.
A nutritious sweet dish favourite among kids as a evening snack mostly served in street shops, hotels and mess. Try this simple puttu recipe and Enjoy Cooking!!!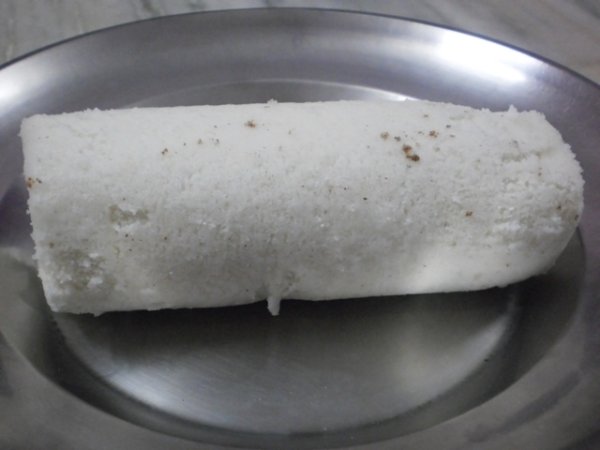 Recipe type:
Main Dish
Number of serving:
4 servings
Preparation time:
10 minutes
Cook time:
15 minutes
Ready in:
25 minutes
Difficulty:
Easy
Ingredients:
Preparation:
Step 1:
Sieve rice flour, add salt and sprinkle little water now and then to make flour as a coarse or small granules.
Step 2:
Steam the wheat flour in puttu maker or idly cooker for 10 minutes.
Step 3:
Remove from heat. Add ghee, grated coconut, sugar, cardamom powder and mix well.
Questions:
Related video
Rice pudding - Video recipe !
Related recipes