Seafood pasta - squid ink pasta with prawns and grilled calamari!!
Recipe type:
Main Dish
Number of serving:
6 servings
Preparation time:
10 minutes
Cook time:
15 minutes
Ready in:
25 minutes
Difficulty:
Very Easy
Ingredients:
500gr squid ink pasta - cooked until al dente
1 kg prawns
250 gr squid - cut into manageable pieces and scored in a criss-cross fashion
olive oil
lemon
salt/pepper/chili
125gr goat's cheese
Preparation:
While the pasta is cooking, heat a skillet until smoking hot. Season the squid with lemon juice, salt, pepper and chili flakes and sear in this hot pan for about 30 seconds. Keep warm. Now season the prawns and pan-fry them until they change color and are perfectly cooked.
When the pasta is cooked, drain and plate up. Serve each plate with a generous helping of squid ink Pasta, some prawns and squid and crumble some goat's cheese over the top. Finish of with fresh watercress and a drizzle of olive oil!!!! Divine!!!!
Imprimer cette page
By
ninatimm
(
Visit website
)
Related recipes
Related articles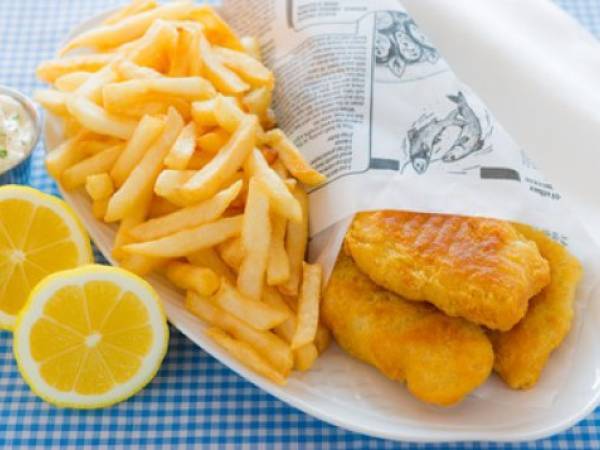 Quintessentially British traditional and tasty fish...