Buterki with apples and raisins
Recipe type:
Dessert
Number of serving:
8 servings
Preparation time:
20 minutes
Cook time:
15 minutes
Ready in:
35 minutes
Difficulty:
Very Easy
Ingredients:
* 500 g puff pastry
* 2 pcs. apples
* 100 g raisins
* 1 tablespoon sugar
* 1 tablespoon cinnamon
* 1 pc. egg
* Powdered sugar
Preparation:
Cut the dough is not very large squares. At one end of each square, put the filling prepared by mixing grated grater wholesale apples, raisins, sugar and cinnamon. Squares are folded in two, as their ends are pressed with fingers nice. Put in a baking dish and spread with a broken egg. Bake in preheated oven to 200. Ready sprinkle with powdered sugar.
Imprimer cette page
Related recipes
Related articles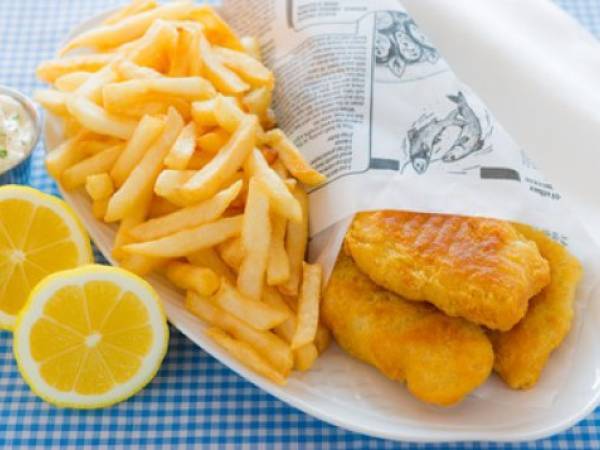 Quintessentially British traditional and tasty fish...