Great burdock soup with corn and chinese herbs
Recipe type:
Main Dish
Number of serving:
4 servings
Preparation time:
10 minutes
Cook time:
1 1 hour
Ready in:
1 h, 10 m
Difficulty:
Very Easy
Ingredients:
300g pork ribs, cut into bite-size pieces

1-meter-long great burdock (牛蒡), brush off any muds on its skin while rinsing under cold running water, cut 2-inch lengthwise, and then into half

1 corn, cut across into approximately 2-inch thickness

3 pcs of dang gui (Pharmaceutical name : Angelica sinensis) 当归
5 pcs of dang shen (Pharmaceutical name : Codonopsitis Pilosulae) 党参
12 red dates (Chinese dates or red jujube) 红枣, halved and de-seeded
6 pcs of bei qi (Pharmaceutical name : Astragalus propinquus) 北芪
2 tbsp of qi zi (Chinese wolfberries or goji berries) 枸杞子
1500ml water
Preparation:
1. Rinse pork ribs, great burdock, corn and all Chinese herbs thoroughly and drain, set aside.

2. Parboil or scald the pork ribs into boiling water and skim off any floating scum. Blanched pork ribs is then removed and set aside. Water discarded.

3. In a clean stockpot or deep claypot, pour in 1500ml water and let it boils. When the water is rolling boil, put the blanced pork ribs, corn, great burdock and all the Chinese herbs into the pot. Turn to low heat and simmer for 1 to 2 hours. Alternatively, slow cooker (crockpot) or double-boiler can be used.

4. Add a pinch of salt to taste 5 minutes before serving the burdock soup.

Source:
http://gladyskockhomeculinary.blogspot.com/2009/10/great-burdock-soup-with-corn-and.html
Imprimer cette page
By
GladysKock
(
Visit website
)
Related recipes
Related articles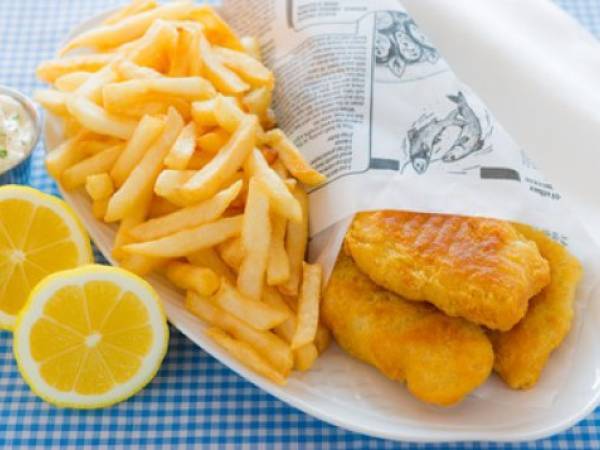 Quintessentially British traditional and tasty fish...