Vegetarian verrines: pea cream, parmesan crumble and mascarpone cream
Vegetarian verrines: pea cream, parmesan crumble and mascarpone cream
As you know, we love verrines to start the meal :-) They immediately give a more chic and elegant touch to the table, perfect for festive meals.
Whether as an aperitif or as a starter, these ultra-colorful vegetarian verrines will be a sensation! You'll love the color of the pea cream, the tenderness of the marinated peppers and the crispiness of the parmesan crumble!
Follow our step-by-step recipe below to make these delicious verrines that are super easy to make!
Materials
1 chopper/blender
1 electric mixer
1 piping bag
1 fluted piping nozzle
4 bodega glasses capacity 20 cl (about 1 cup)
Preparation
Parmesan crumble:
Combine flour and parmesan. Add the cold butter cut into small pieces. Crumble everything to form the crumble dough.

Transfer the dough to a baking tray lined with parchment paper and bake for 17 minutes at 350°F (180°C).

Pea cream:
Place the cooked peas, vegetable broth, cream, salt and pepper in the chopper bowl.

Blend everything until you get a homogeneous texture. Refrigerate for at least 30 minutes.

Mascarpone cream:
Place the ingredients and utensils in the freezer for 20 minutes before use. Pour the cream and mascarpone into the bowl, add salt and pepper.

Whisk everything together until you obtain a smooth and homogeneous cream. Transfer to a piping bag fitted with a fluted nozzle.

Divide the pea cream into the verrines.

Place pieces of marinated peppers on top.

Pipe the mascarpone cream nicely on top of the verrines.

Before serving: sprinkle the parmesan crumble on the very cold cream.

Finally, sprinkle with chopped chives (or other aromatic herbs...) and there you are, it's ready!
You tried this recipe ?
Mention @petitchef_en and tag #petitchef
Cookware
Observations:
How to store these verrines?
We recommend that you keep the crumble aside in an airtight container at room temperature and the verrines covered with cling film in the fridge so that they stay fresh. Sprinkle the crumble at the last moment just before serving to keep its crunch.

Can I replace the peas?
You can replace the pea cream with a guacamole if you wish.

Can I replace parmesan crumble?
You can replace it with roasted crushed nuts for example!

What herbs to add?
We decorated the verrines with chives but do not hesitate to add parsley or basil for example.
Photos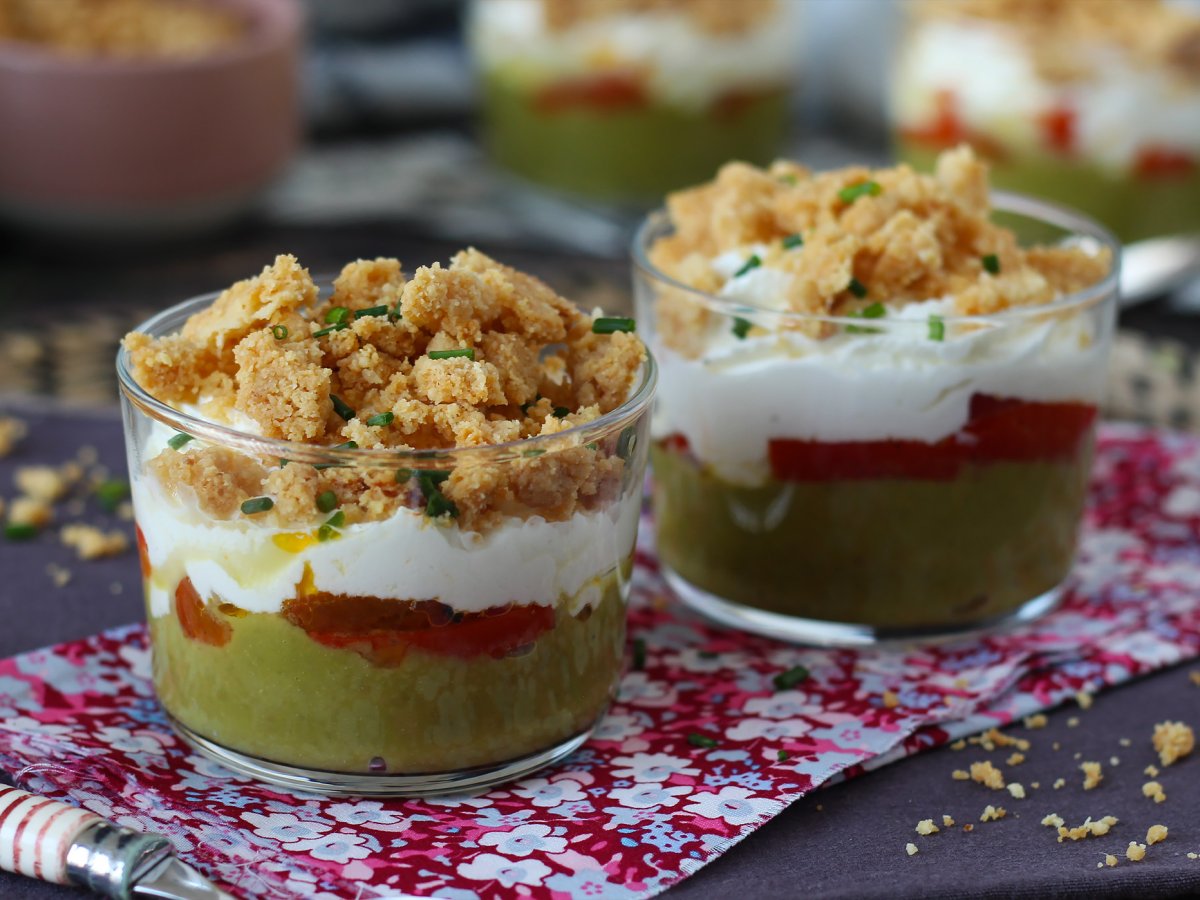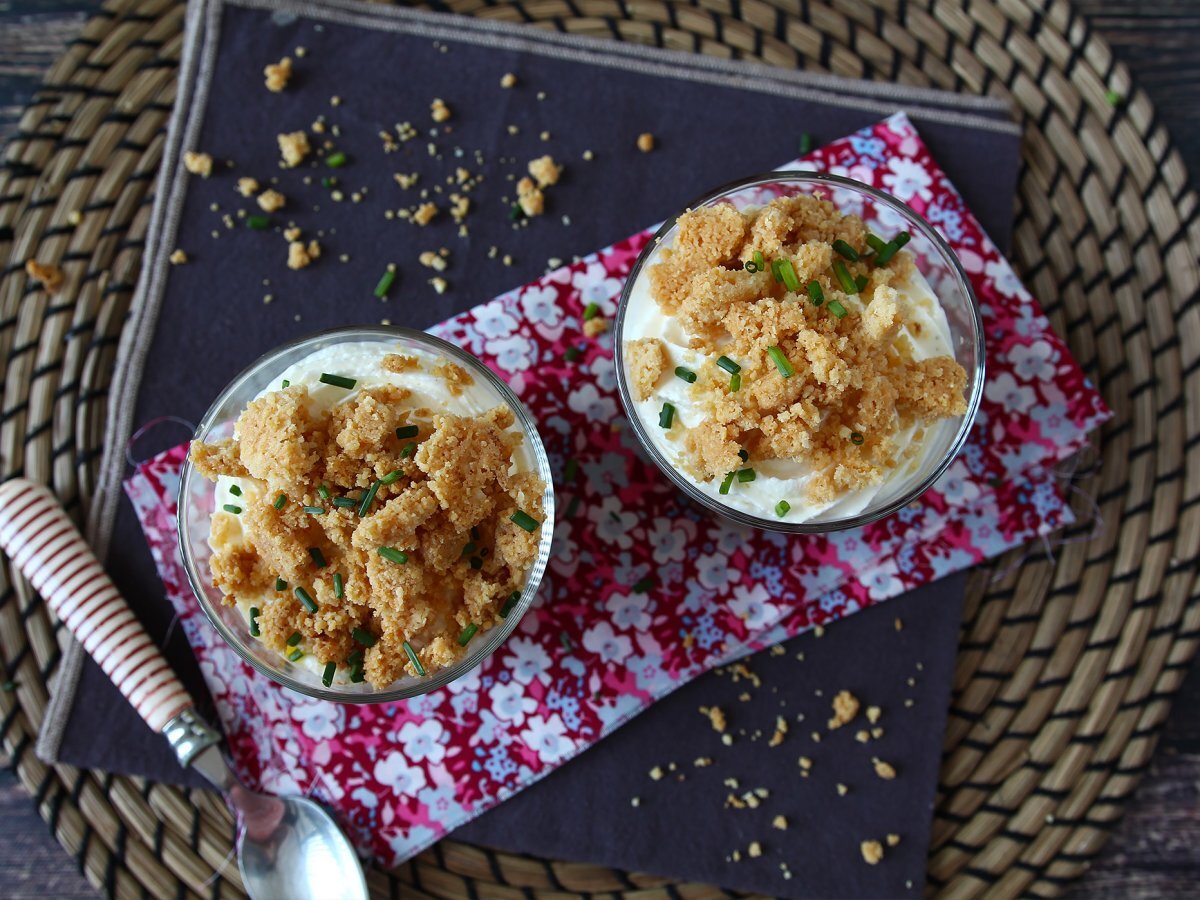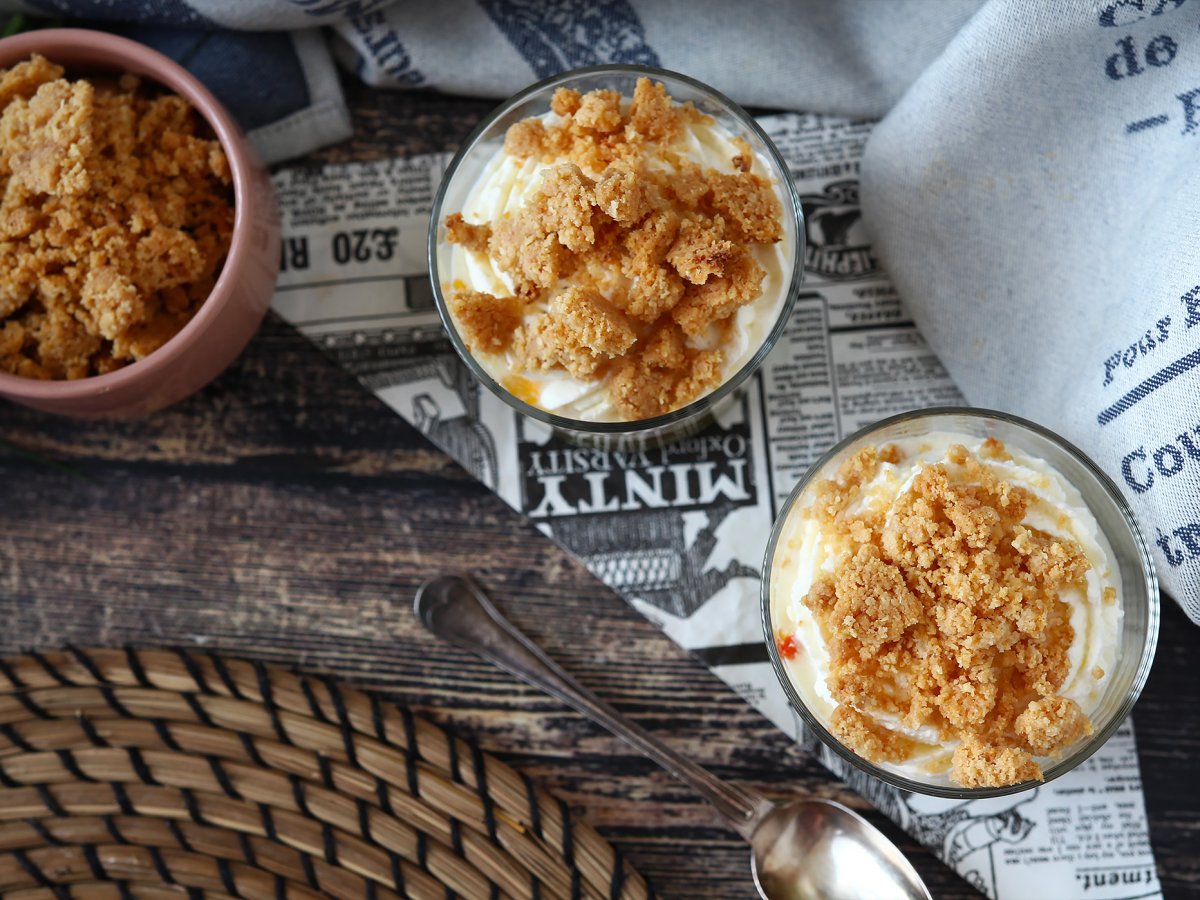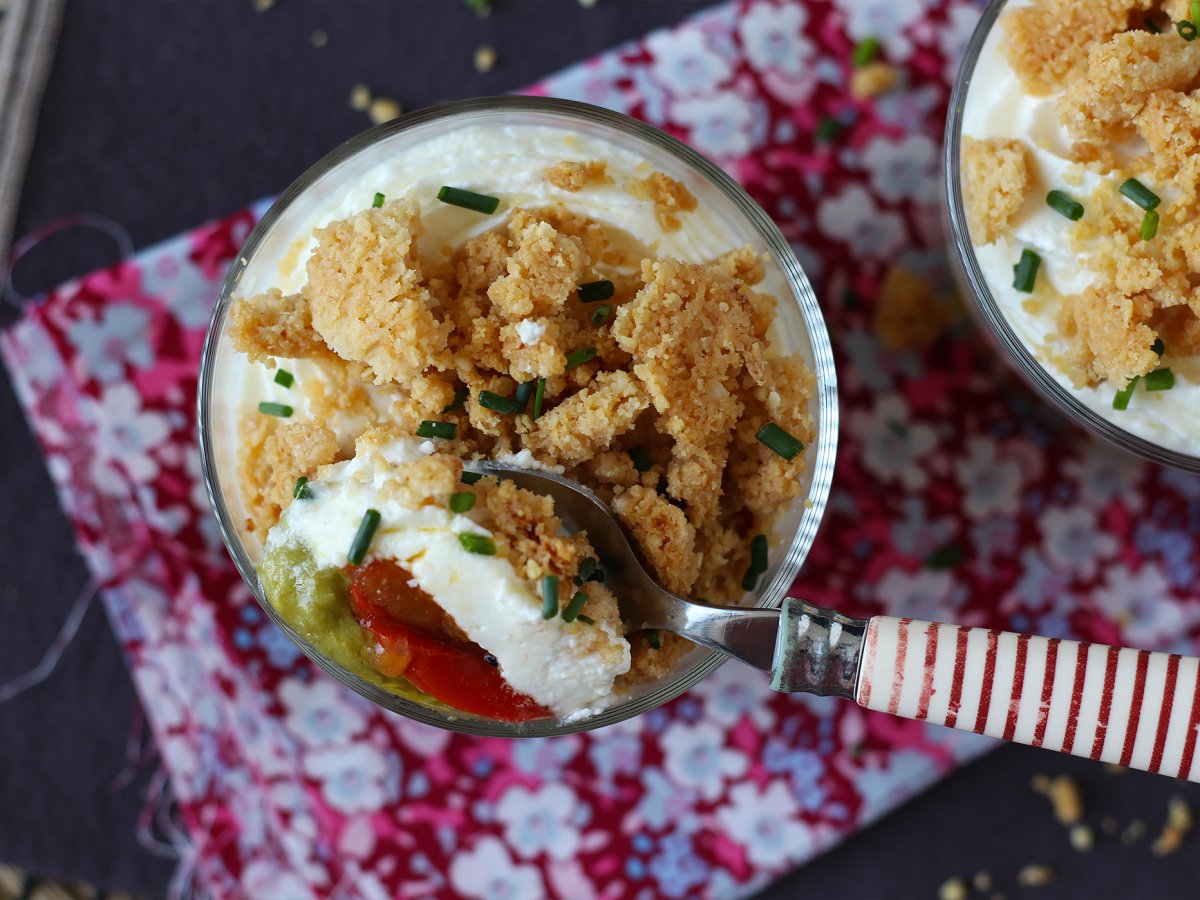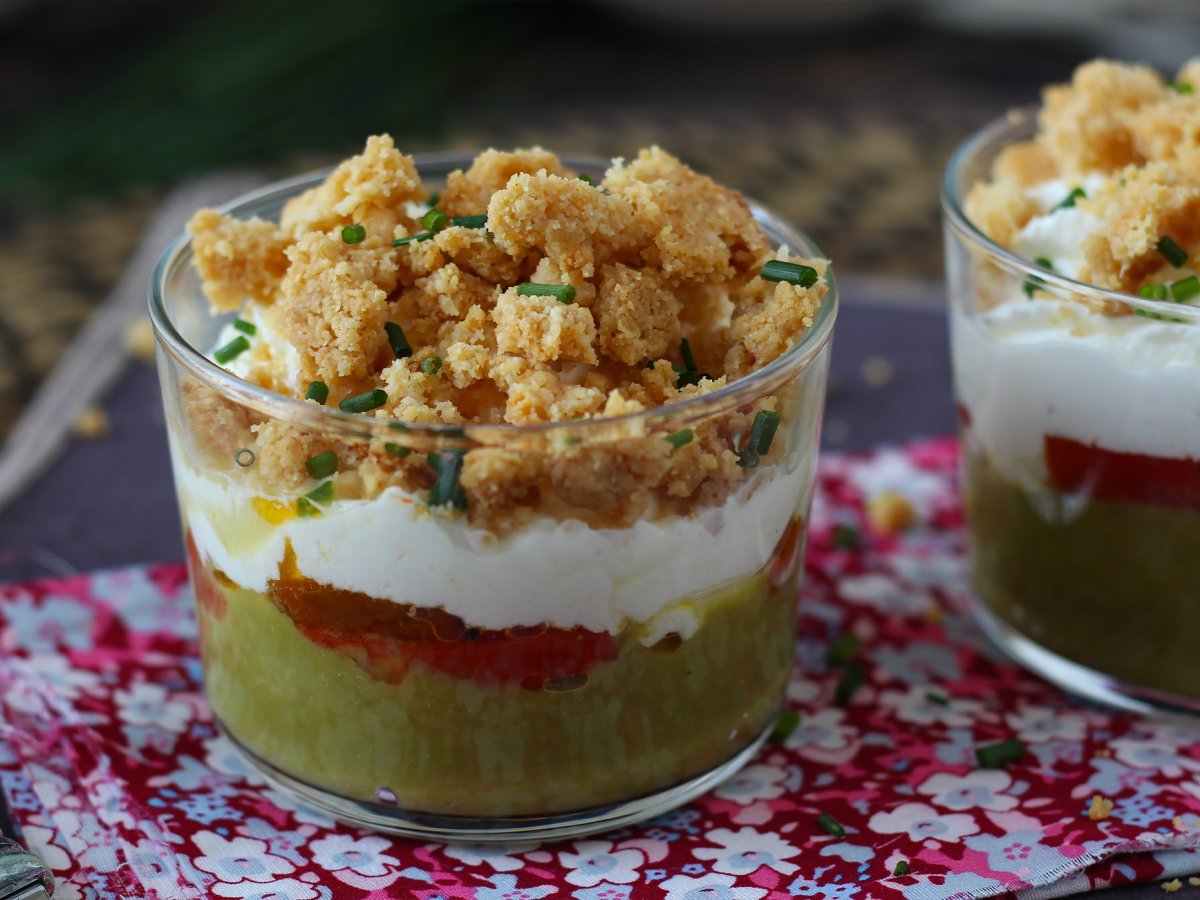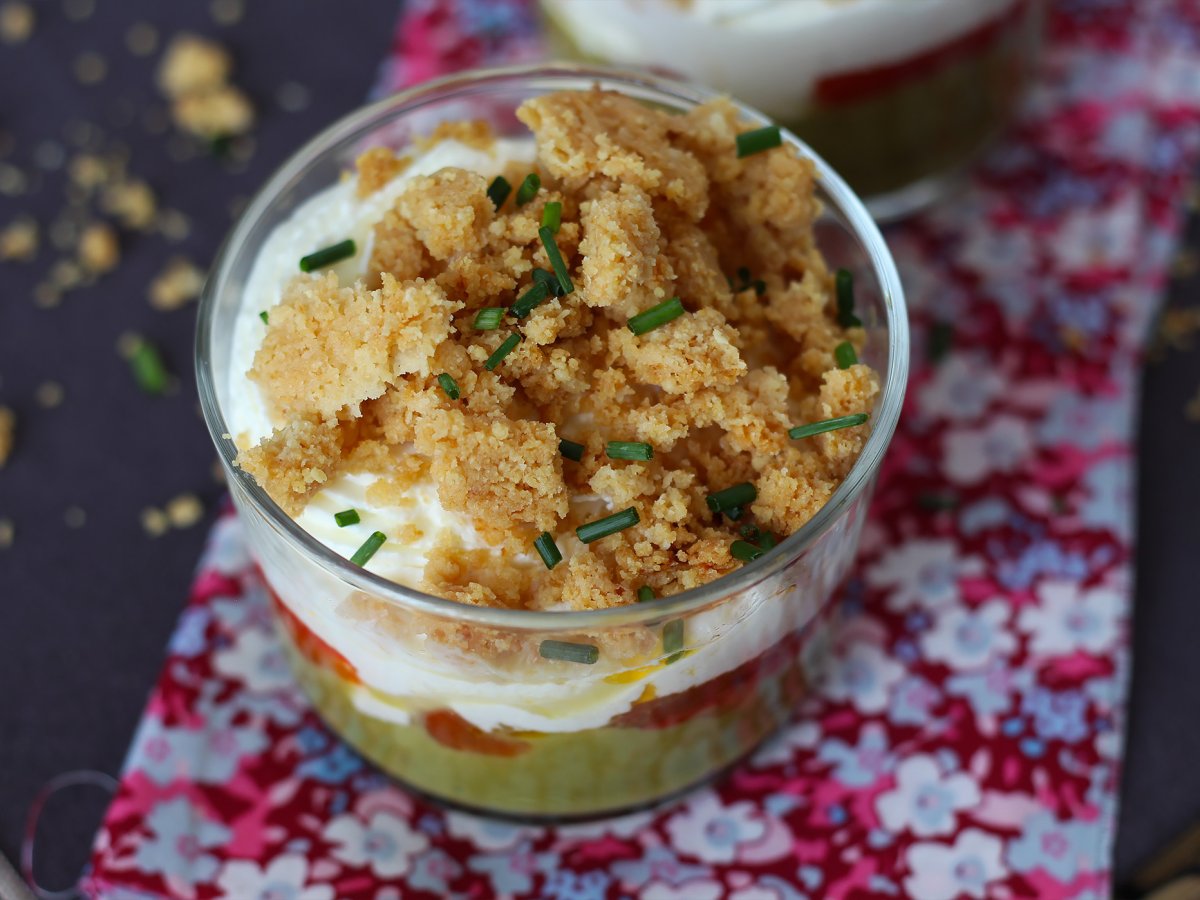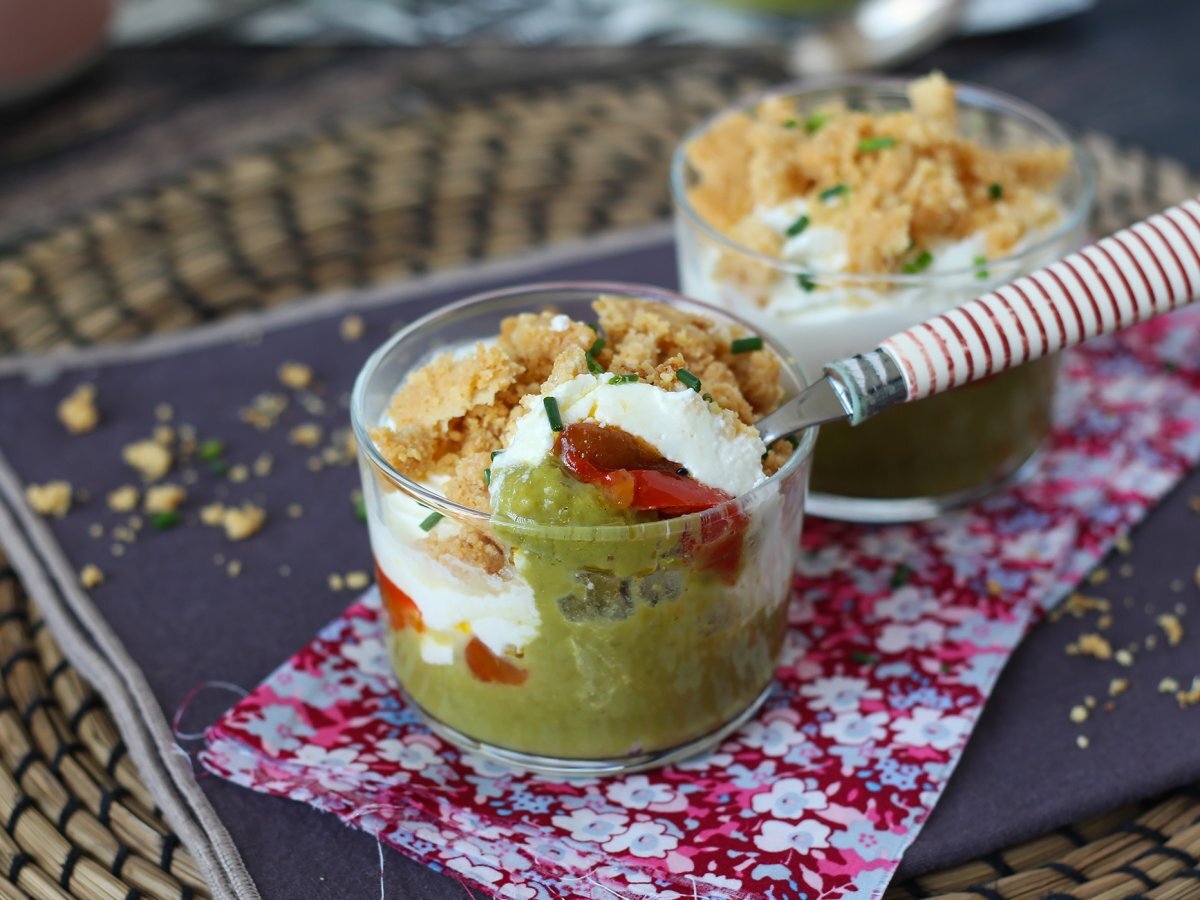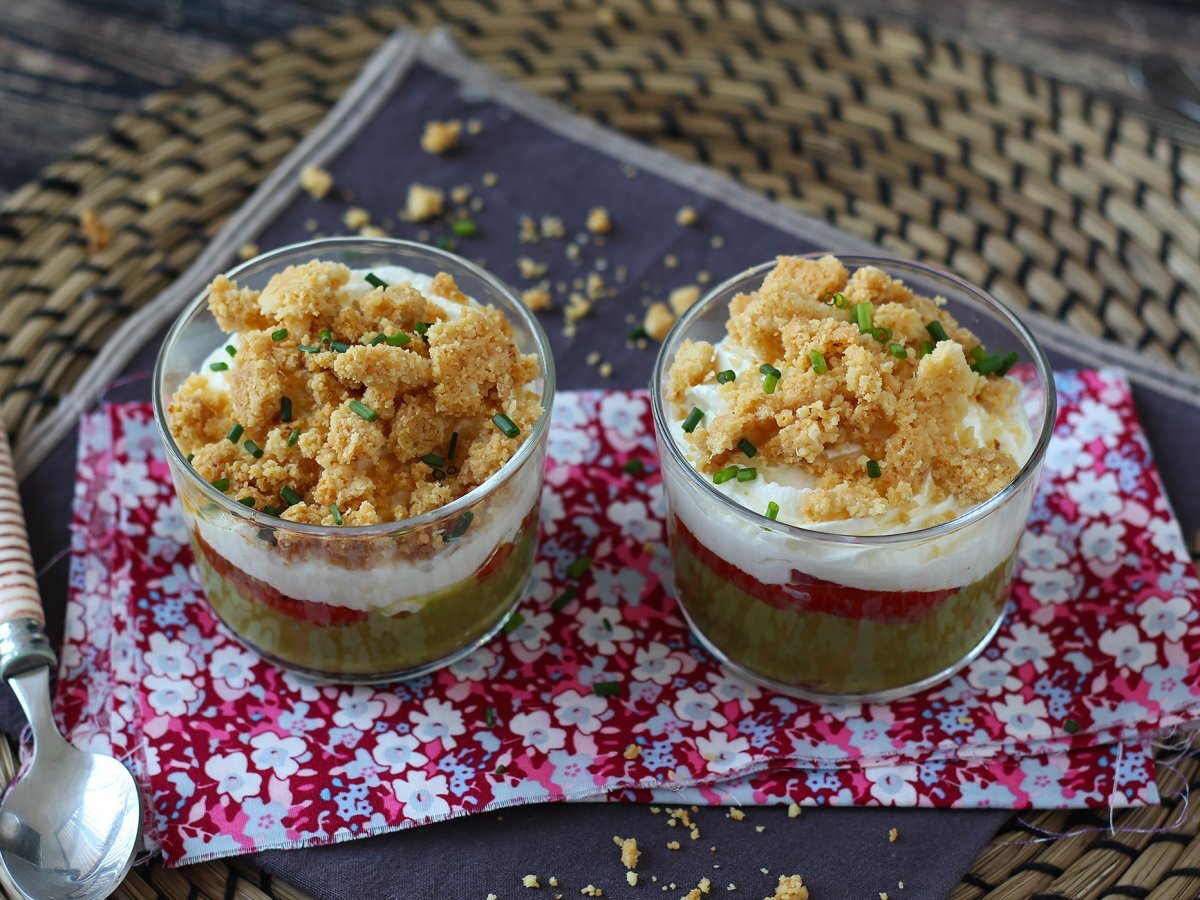 Questions:
You may like
Recipes

<! -- HB slmads - AD akcelo-->