Long beans (kacang panjang) stir fried in milk and turmeric
Recipe type:
Other
Number of serving:
4 servings
Preparation time:
15 minutes
Cook time:
20 minutes
Ready in:
35 minutes
Difficulty:
Very Easy
Ingredients:
150g long beans/kacang panjang - cut into 1 1/2 inch length.
1 (abt 90g) onion - sliced thinly
1/2 cup fresh milk (can replace with coconut milk)
1 1/2 tsp cumin seeds
1 1/2 tsp turmeric/kunyit powder
2 sprigs curry leaves
3 tbsp olive oil
salt to taste
Preparation:
When oil is heated, fry the onion to soften for about 3-4 min.
Add cumin seeds and continue to stir for 2-3 mins.
After this, add all the ingredients inside.
Stir and let the long beans soften in milk.
Once the gravy becomes thick, remove from heat.
Imprimer cette page
Related recipes
Related articles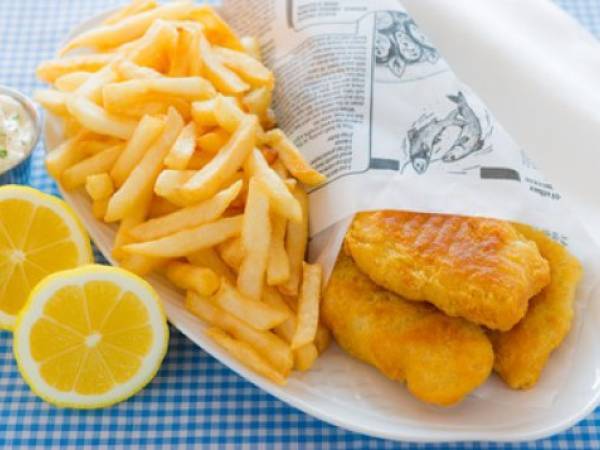 Quintessentially British traditional and tasty fish...