Bubba's homemade summer sausage, perfected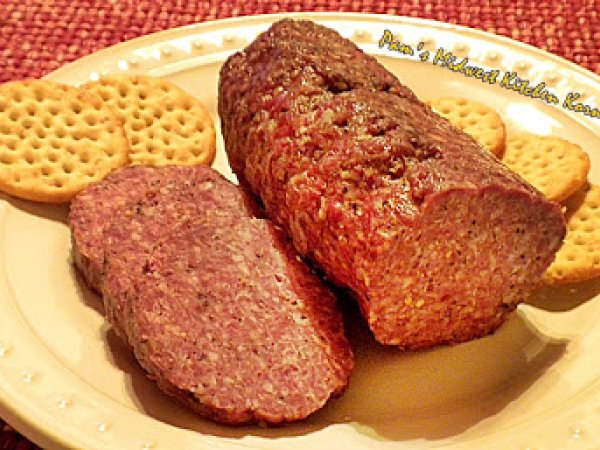 Preparation
Knead all ingredients together, mixing completely. Cover with foil and put in fridge. Knead, re-cover, and put back in fridge for days 2-4.
Repeat each day. On the fifth day, knead and then roll into 4-5 loaves. Place on broiler pan, and put in oven at 170-180 degrees.
For the 75% stuff, went 180 for 9 hours. Turn every two hours.
Remove from oven, place on wire rack, and let cool to room temperature.
Make sure to leave a plate under the rack while it's cooling to catch the drippings (in the fridge as well).
Once it's cooled to fridge temperature, remove from rack and put in bags.
Freeze or keep in fridge (especially due to lowering of the curing salt).
Questions:
You may like
Recipes
Related articles