Topspot is an open air roof top dining area. It's a place frequented by local and also tourists! The reason why it's called roof top is because the open air area is right on top of a few storeys tall carpark.
It's a pure HALAL place to find food! so, no pork served! The very popular few are such as Ling Loong Seafood, ABC Seafood, Ah Seng Seafood and also Cita Rasa. All these few stalls are the busy stalls.
I've encountered a few times the same rude lady from Ling Loong Seafood. So Ling Loong's in my blacklisted in my list whenever I visit Roof Top.
I personally do prefer Cita Rasa, especially the Black Pepper Crab. Then again, this time round, I went to ABC Seafood as my friends wanted to go there.
Top Spot is within walking distance from the major hotel, eg: Hilton, Riverside Majestic Hotel, Escort, Holiday Inn, Harbour View and etc. It's situated at the "Golden Triangle" of Kuching area. The building is green, the building is just right beside Standard Chartered Bank's building.
Top Spot is open throughout from Monday to Sunday, but different restaurants take their turn to have their off day.
Another popular order at Top Spot is the Sugarcane with Lemon Juice!
It's refreshing!
Pixies session!
Midin Belacan (Stir Fried Fern with Shrimp Paste)
It's a must try, if you're tourist! and it's local's favourite too! You can't even get this fern in West Malaysia… so there you go! try it when you come!
Stir Fried Mixed Vege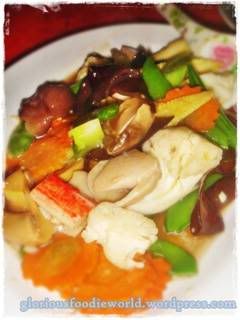 Oyster Pancake!
oooo.. this is Yummy!
Crispy! with Fish Sauce! mmm……
Stir Fried Curry Bamboo Clam
and some people say that the Bamboo Clam looks like monkey's dick! yeah, and the hakka (one of the Chinese dialect) calls it "heao ko joi" hahahaha! literally, it is monkey's dick!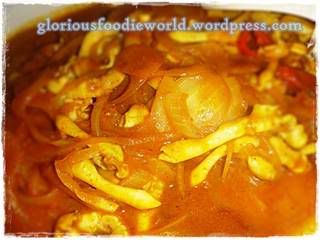 Black Pepper Crab!
mmm.. Love it!
By the way, Sarawak has the best Black and White Pepper! So remember to bring some home from Kuching, if you're here for a visit!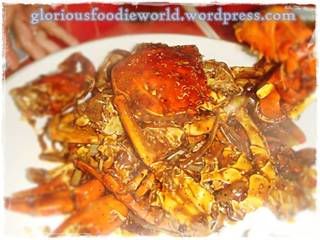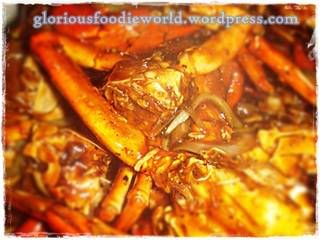 My 2 cents? You must try, stir fried Fern with either Shrimp Paste or Red Wine, Black Pepper Crab and of course Oyster Pancake!
Posted in A, ABC Seafood, Chinese, Kuching (Kch)