Shark's fin melon pork ribs soup ~ ' malaysian monday no. 2'
Preparation
Wash and blanch the pork ribs in a pot of boiling water to discard scum, drain, rinse in running water, set aside.
Wash the dried fish bones, soak them in hot water for about 5 mins., rinse in water.
Boil 5 cups of water in a pot, once boiling, add in the fish bones, preserved date, melon and blanched pork ribs.
Let the soup boil on medium heat for about 1/2 an hour and simmer on low for another 2 hours.
Add salt to taste. Serve hot with rice.
Photos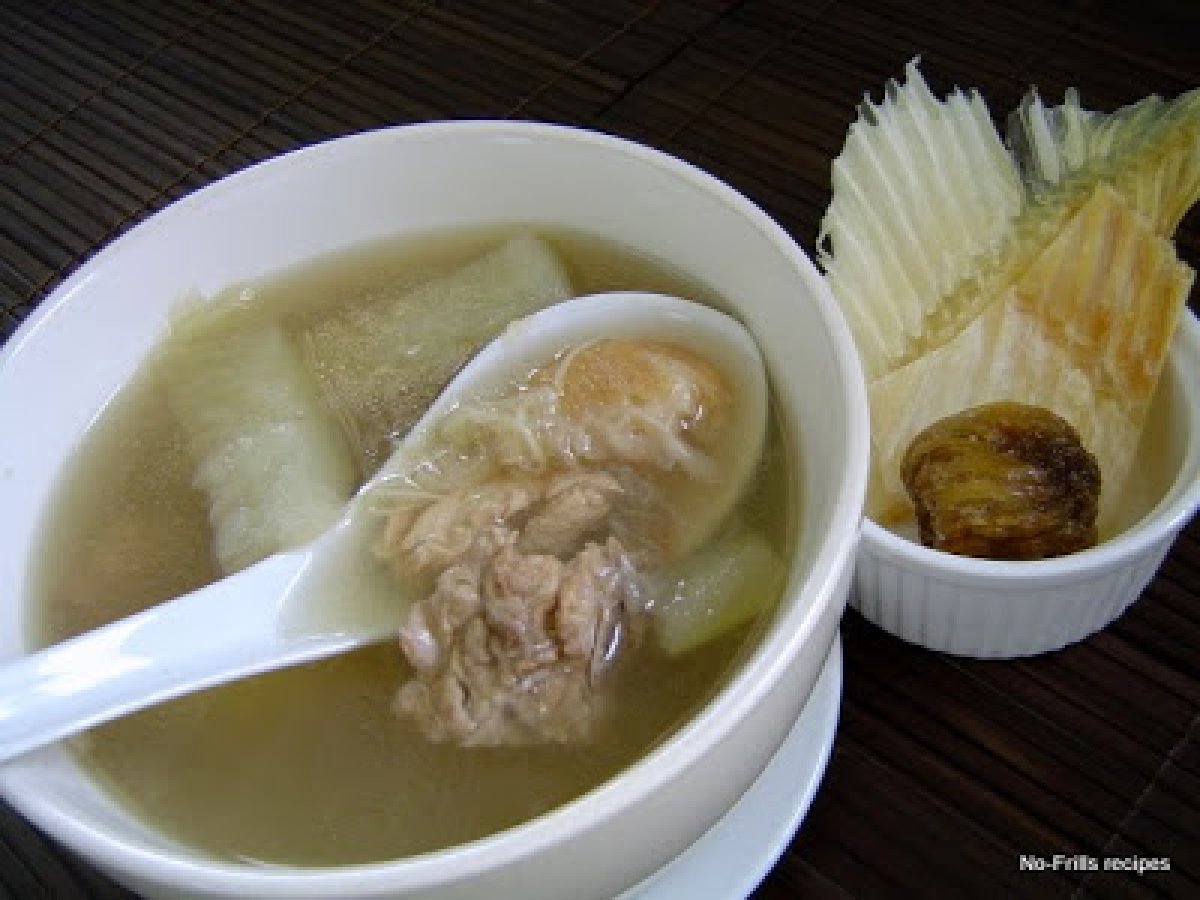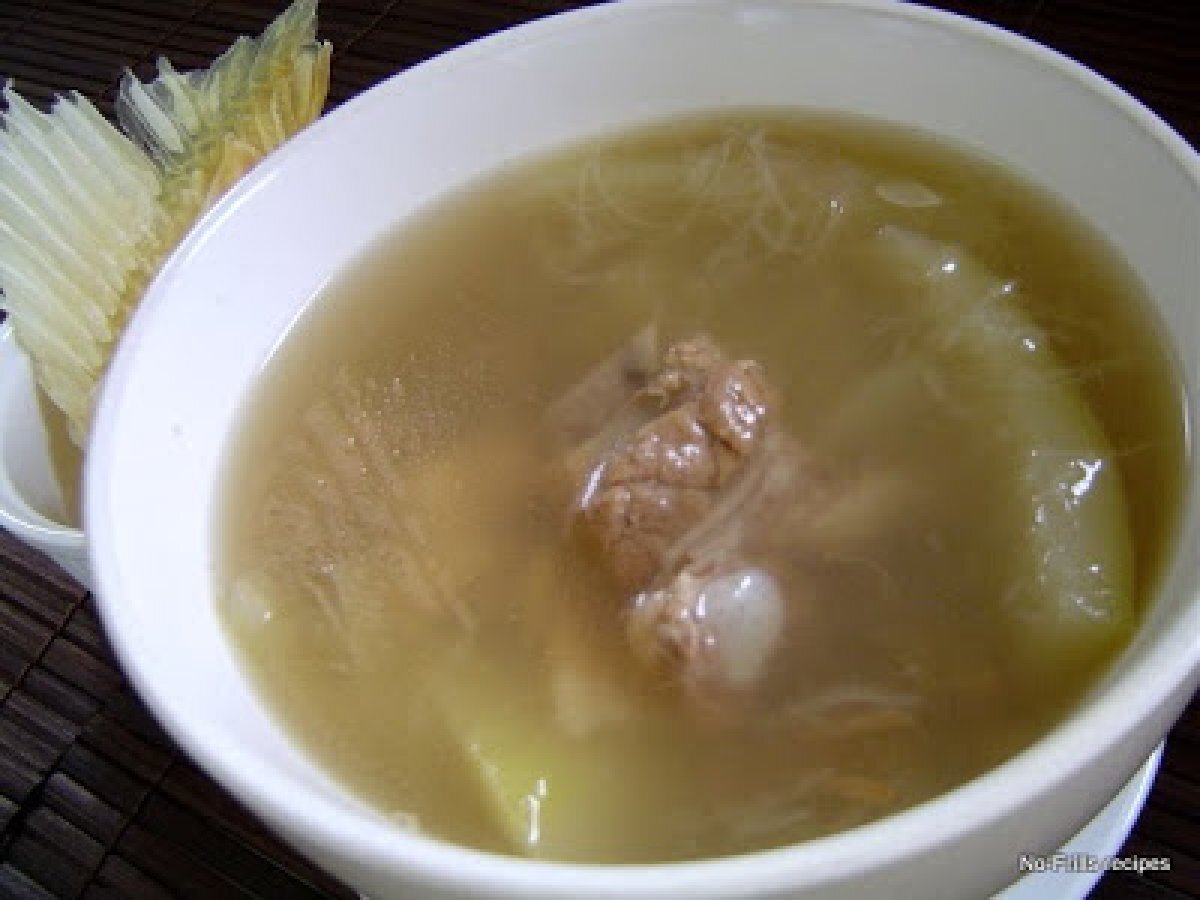 Questions:
Related recipes
Recipes