'pastéis de feijão'
'Pastéis de Feijão'
Portuguese Sweet White bean Pies (dairy free)
Preparation
Let's start with the filling: Bring sugar and water to boil in a saucepan and leave it to boil until reaching soft ball stage (about 5 minutes).
Add pureed beans, almond, stir everything together and leave to cool down.
For the dough:
Place sifted flour and salt in a large container and do a well in the centre. Pour oil in the well. Knead the dough, pour in as much water as needed to get a plain dough.
Roll out the dough on a floured surface as fine as 1 mm. Cut rounds and place them in the previously buttered tins leaving some extra dough out of the tin.
Now back to the filling: Stir in eggs and yolk into the creamy bean batter.
Fill in the tins with the cream and cut off the left over dough.
Sprinkle the top with some flour and bake in preheated oven at 180ºC, for about 25 minutes.
Remove from oven, set aside to cool. Unmold the pies, sprinkle with powdered sugar and serve in paper cups.
Photos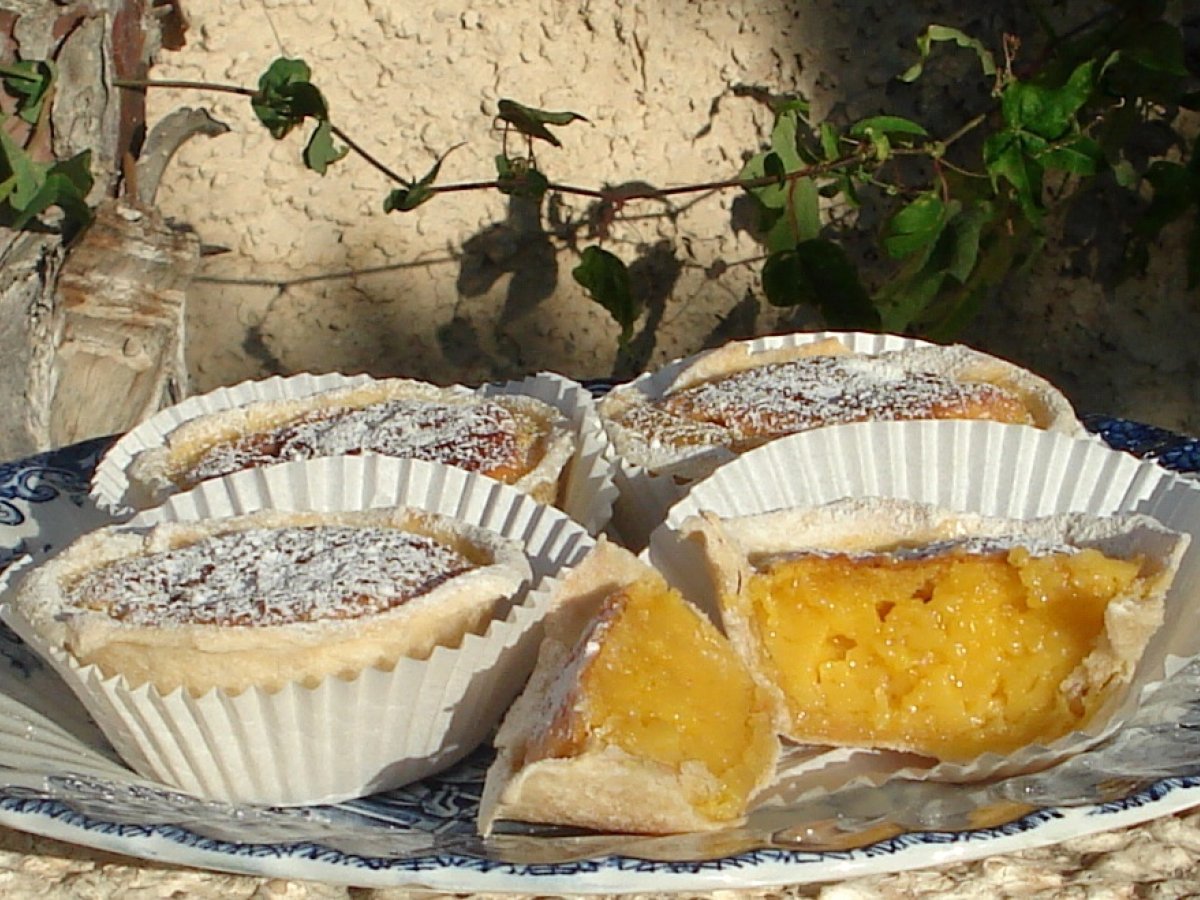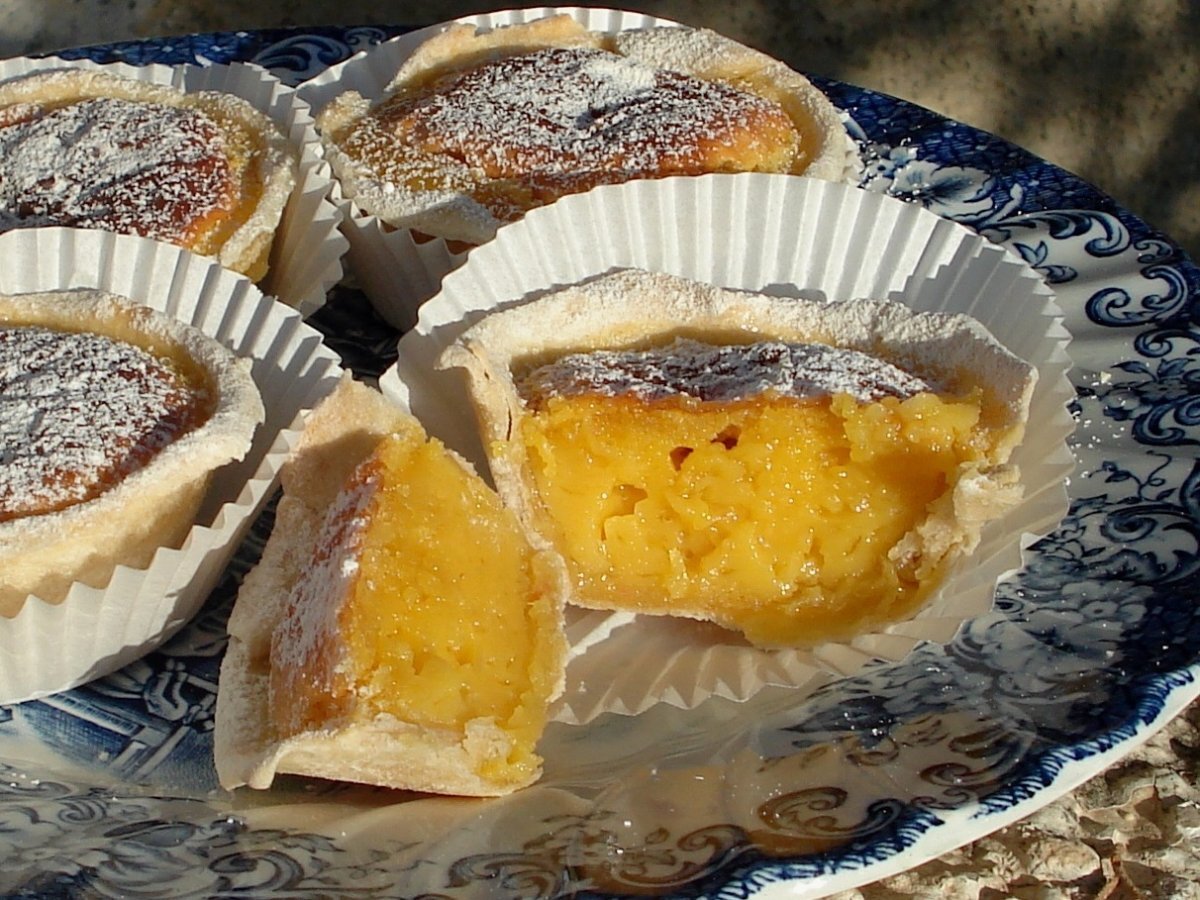 Questions:
You may like
Recipes