Missi roti with black gram flour
Missi roti with black gram flour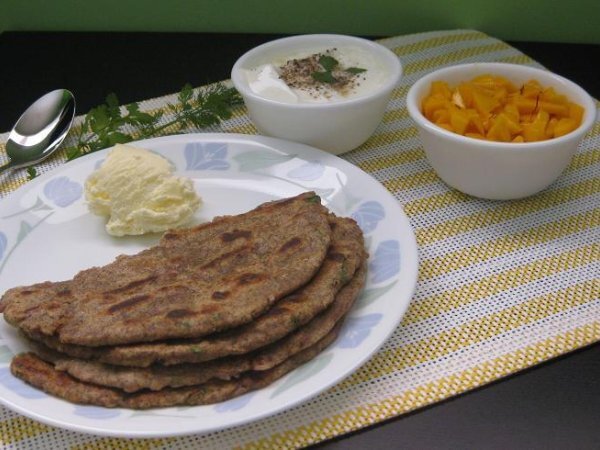 Nutritious flat bread made with flour of whole chana(black). Eat it as breakfast or lunch with yogurt and aamras.
Ingredients
2/3 cup gluten free white flour
---
1/3 cup black chana(chickpea) flour
---
1 green chilli, finely chopped
---
pinch of red chilly powder
---
---
pinch of ajwain
---
1tbsp purple
onion
, finely chopped
---
---
---
water for kneading dough (about 6-7 tbsp)
---
oil for brushing the rotis
Preparation
Combine both the flours in a bowl. Add chopped onion, green chilli, red chilly powder, salt cilantro, ajwain and garam masala.
Make a soft dough by adding water. Use some oil on your hands if the dough is sticking.
Heat a tawa or shallow nonstick pan to medium hot.
Divide the dough into two balls. Take one ball and pat it with your hand over a cling wrap. Apply water to your hand for spreading nicely.
Gently place the roti very on the tawa. (Do not worry it won't break or stick to your hand if your hands are slightly wet). Check with a spatula if the roti is showing some light marks on the cooked side. Turn it over. Let the other side cook, too.
If you have a gas fire you can cook half the chapatti directly on a flame. Use tongs to turn over chapatti back and forth. It will not puff like a wheat flour chapatti. Once both sides are cooked showing brown spots remove from tawa.
Cook the other chapatti in the same way and smear little oil on both.
Serve hot with butter, yogurt and aam ras.

http://www.simpleglutenfreekitchen.com/2011/08/summer-break-fast.html
Questions:
Related recipes
Recipes
Related articles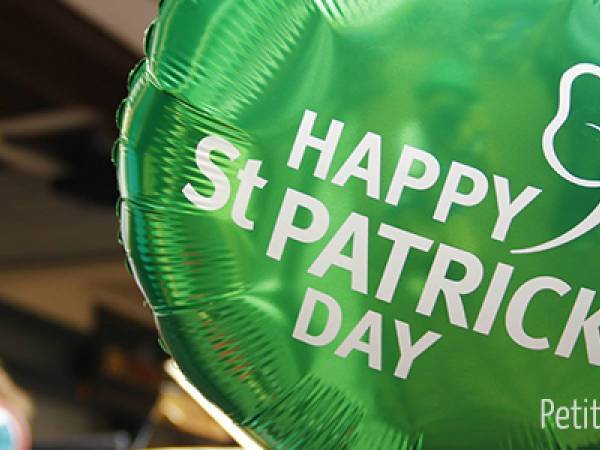 Impress your friends with these St Patrick's day recipes!