Sinaing na tulingan
Sinaing na tulingan
By
elmo37

Sinaing na tulingan became a staple dish in the province and had been listed to its most popular dishes. As a main dish, sinaing na tulingan is delicious when served with slices of ripe tomatoes, onion, and green mangoes. More recipes @ www.kusina101.com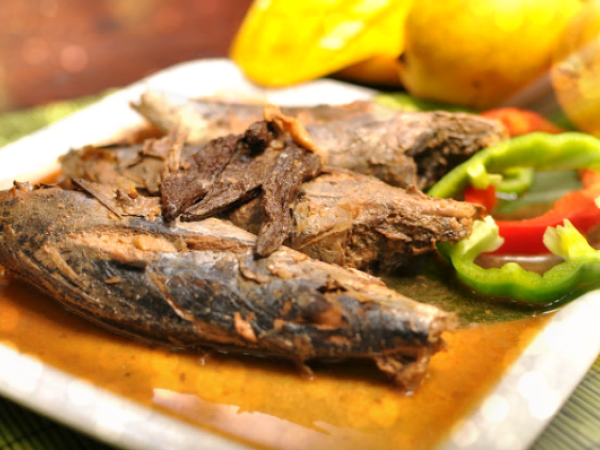 Recipe type:

Main Dish

Number of serving:

4 servings

Preparation:

10 min

Cook time:

3 hours

Ready in:

3 h, 10 m

Difficulty:

Easy
Ingredients
Preparation
Step 1
Remove gills and all internal organs of the fish then chop off tail.
Step 2
Slit both sides of the fish and press against the sides with palms of the hands to flatten the fish and soften its flesh.
Step 3
Wash thoroughly under running water, till water runs clear. Rub fish with salt in and out.
Step 4
In a saucepan, arrange the pork fat at the bottom then some of the dried kamias.
Step 5
Put the fish on top side by side. Add the rest of the ingredients.
Step 6
Cook slowly on very low heat and simmer for about 2-3 hours till fish is done.
Questions:
By
elmo37

---
---
Related recipes
Recipes