Ferrero Rocher Yule Log - Video recipe!
Ferrero Rocher Yule Log - Video recipe!
If you love Ferrero Rocher chocolates as much as we do, you must bake this Yule Log for the Holidays !
Materials
- 1 cake mould
- 1 empty plastic bottle
- plastic foil
- tape
Preparation
Cover the cake mould with plastic foil. Cut the plastic bottle in half, and both its edges so it can fit in the cake mould. Stuck the edges with some tape. Your yule log mould is ready!

To make the biscuit :
Whisk the egg whites until they form peaks.
Mix together the yolks with the sugar until it gets creamy and whiter. Gently add the whites in the mix. Finally, add the sifted flour and mix well, but still gently.

Spread on a baking tray covered in wax paper. Bake 10 minutes at 350°F (180°C).

Cut a piece of biscuit that can fit in the mould. Using a brush, apply some syrup on it.

The Ferrero Rocher filling :
In a bowl, whip the mascarpone, the whipping cream and the icing sugar together, until the cream gets ferm.

Roughly crush the Ferreo Rocher using a blender or a fork. Add them to the previous cream.

Pour all this mix on top of the biscuit in the mould. Cut a piece of biscuit the size of the mould and brush it with some syrup.

Put it on the cream, and press lightly so the cream overflows on the sides. Add what is left of the cream, then "close" with a last piece of biscuit, that you brush with syrup before.

Put in the fridge for at least 3 hours. Gently unmould the log. Spread some chocolate spread on it to hide the biscuit.

Cut the remaining Ferrero Rocher in half, and put them on top of the log.

There you are, your Ferrero Rocher Yule Log is ready !
Photos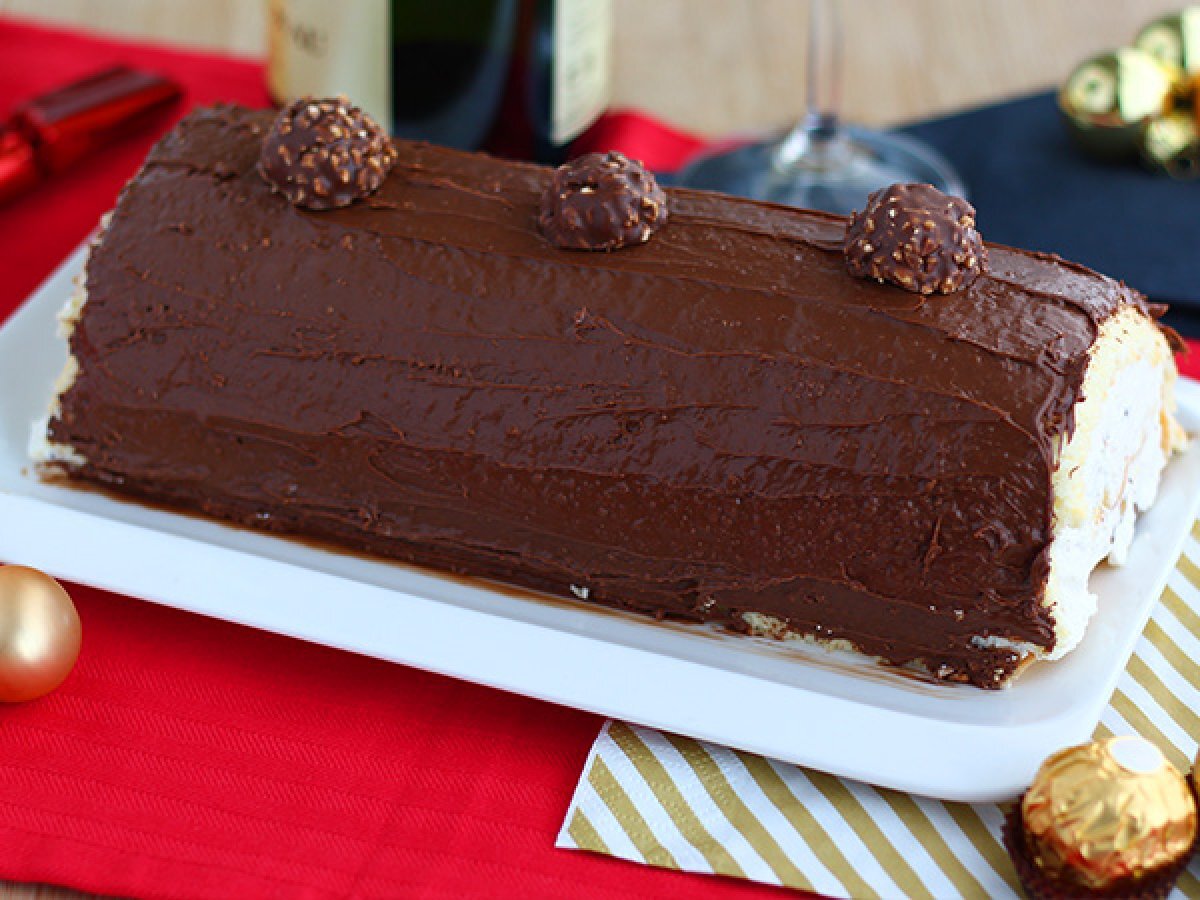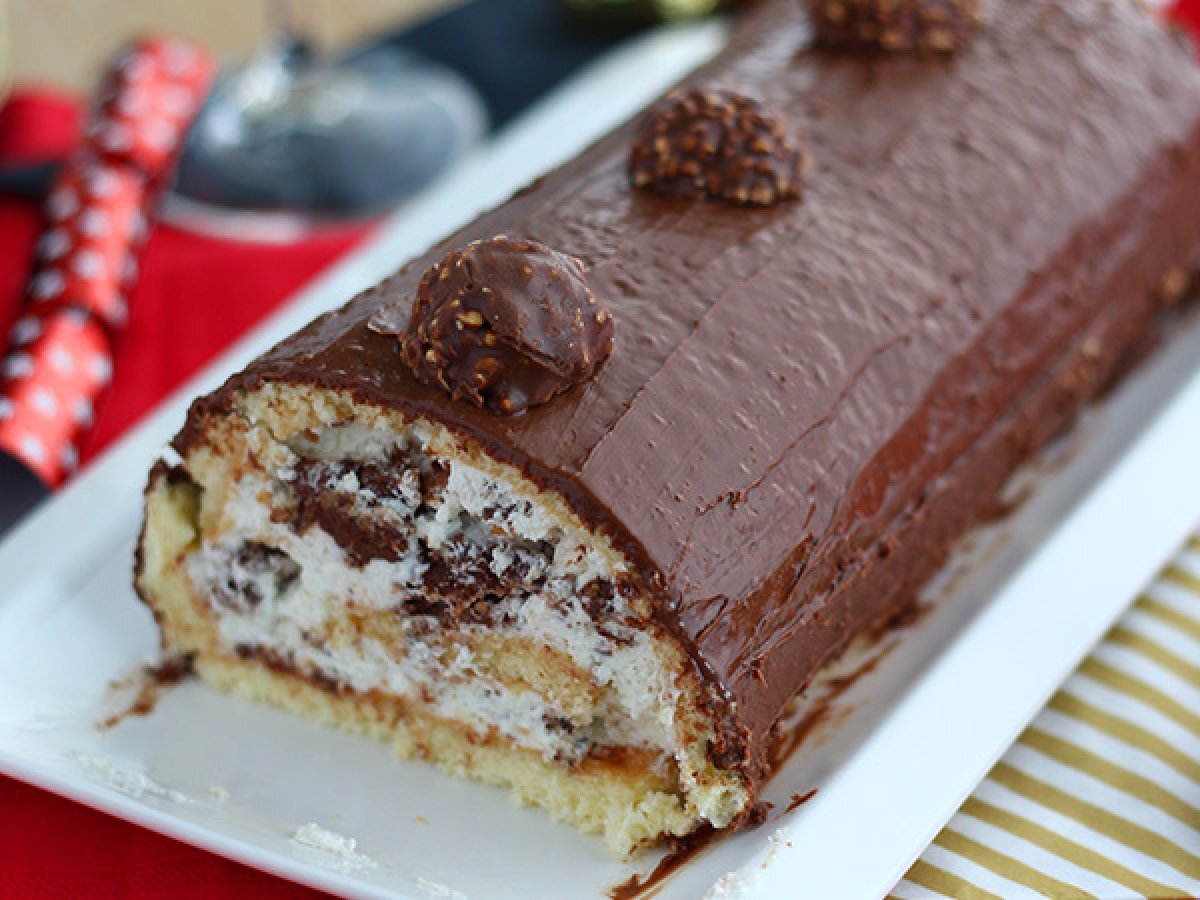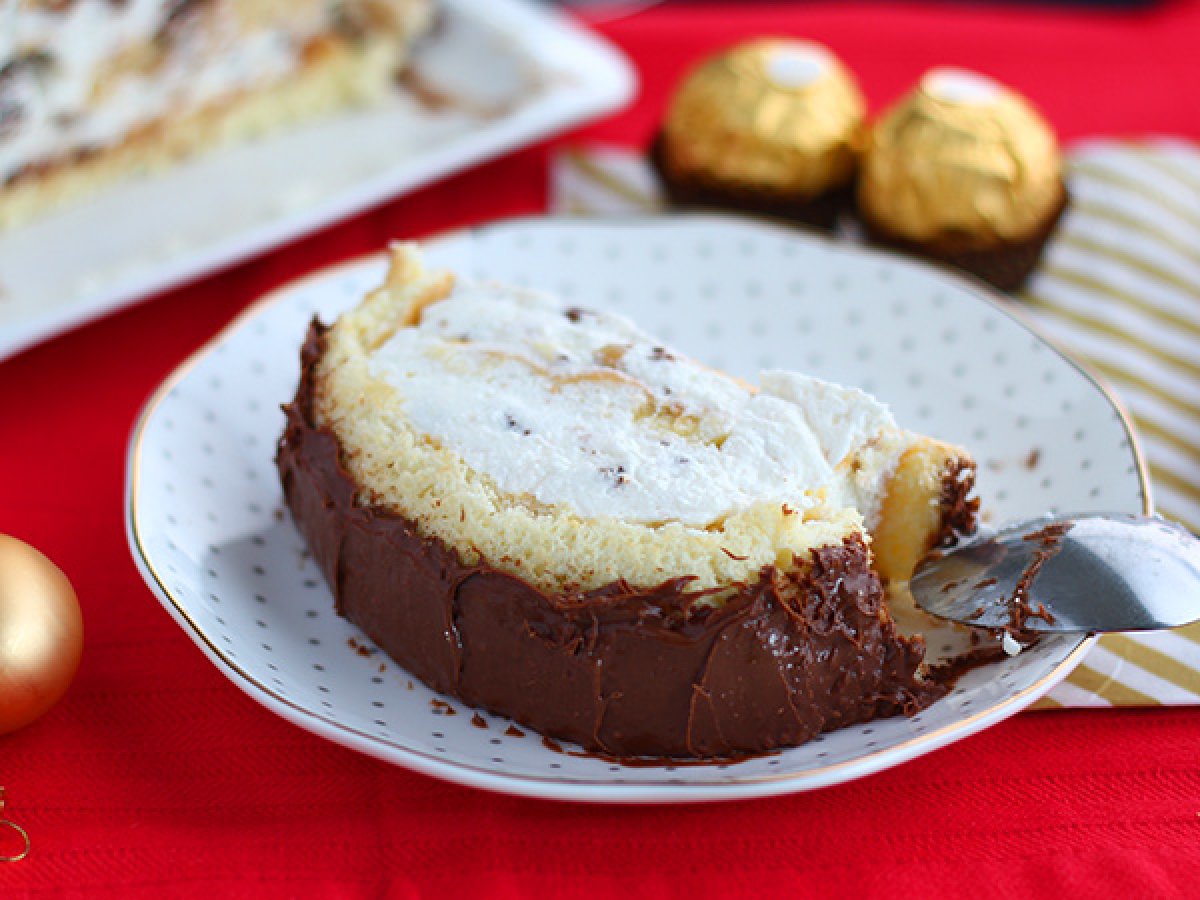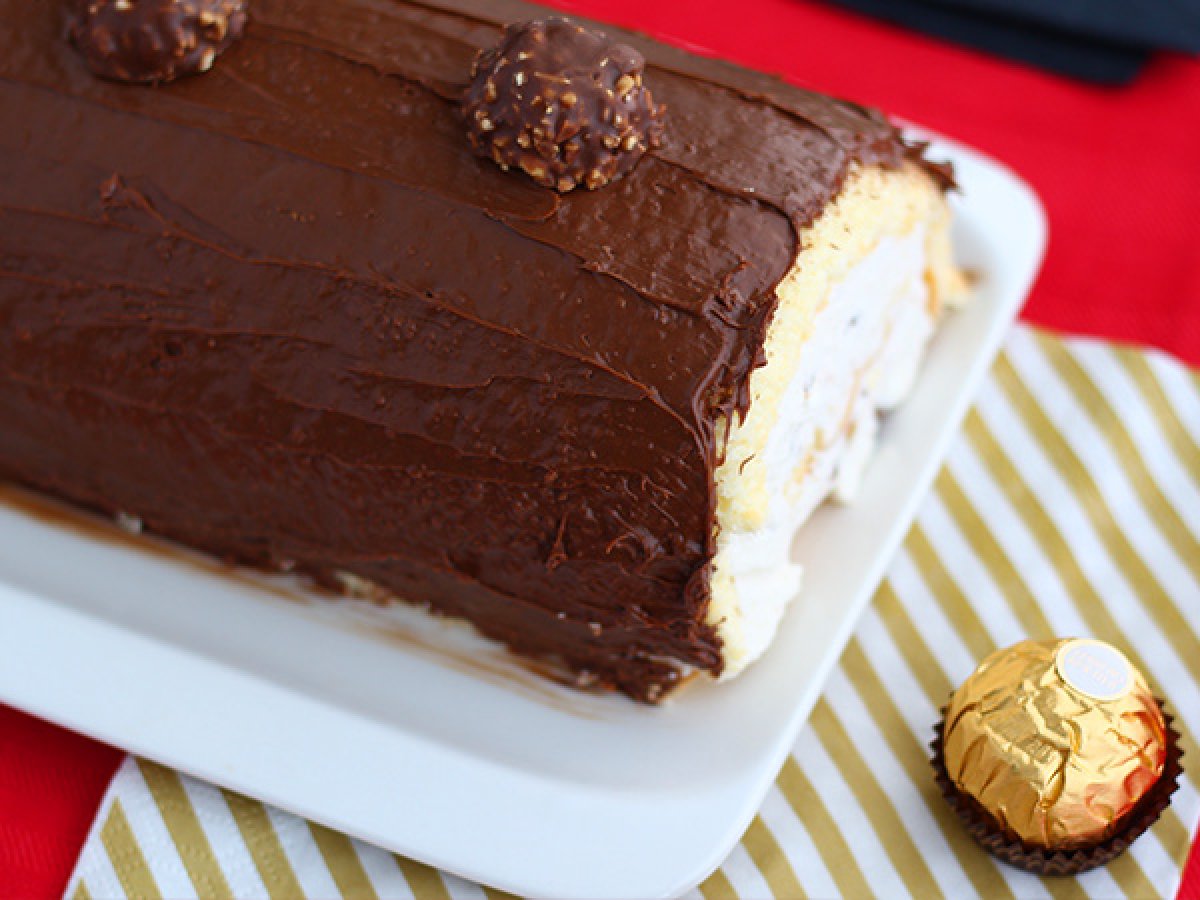 Questions:
You may like
Recipes
Related articles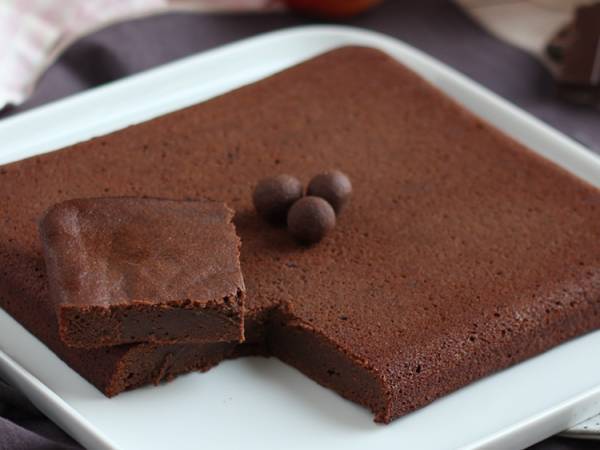 Easy and tasty butter free desserts!