Glarner pastete a ma facon
Glarner Pastete a ma facon
A traditional Swiss cake from the Canton of Glarus.
Preparation
You need 2 leaves of baking paper, square, 22 cm diameter. Build a triangle folding as often as you can so to get a segment of 5-6 cm width. Now cut the top of the paper round so when you open it it will look like a flower. This is the traditional form of the Glarner Pastete.
You need two sheets of puff pastry. Cut them exactly like the baking paper; just lay the paper on top and cut. One puff pastry flower ist the bottom and one is the cover of the cake.
From the leftover pastry I cut 2 cm stripes which will be "glued" in between the two pastry sheets. Please put the pastry into the fridge until further use.
Soak plums in the hot water, then drain, add a dash of Kirsch water and blend.
Mix the ingredients for the almond filling well together.
Now stack the cake:
Baking paper, add one puff pastry sheet, add the 2 cm stripes at the border of the puff pastry by brushing it with water and sticking it on. Now spread the plum filling, add the almond filling, always avoiding to touch the 2 cm pastry strip you just stuck on with water. Cut a star into the second puff pastry sheet. (check out the picture) Traditionally you do not cut through the center of the cake, but as I said, this is my version. .
Now brush the 2 cm stripes with water and stick the top puff pastry sheet onto them.
Bake at 200 C for 35 minutes, then turn the oven off, stick a wooden spoon into the door, so it is slightly open and leave the cake for another 10 minutes. This will prevent the pastry from breaking.

Let the cake cool down completely and sprinkle with icing sugar.
Photos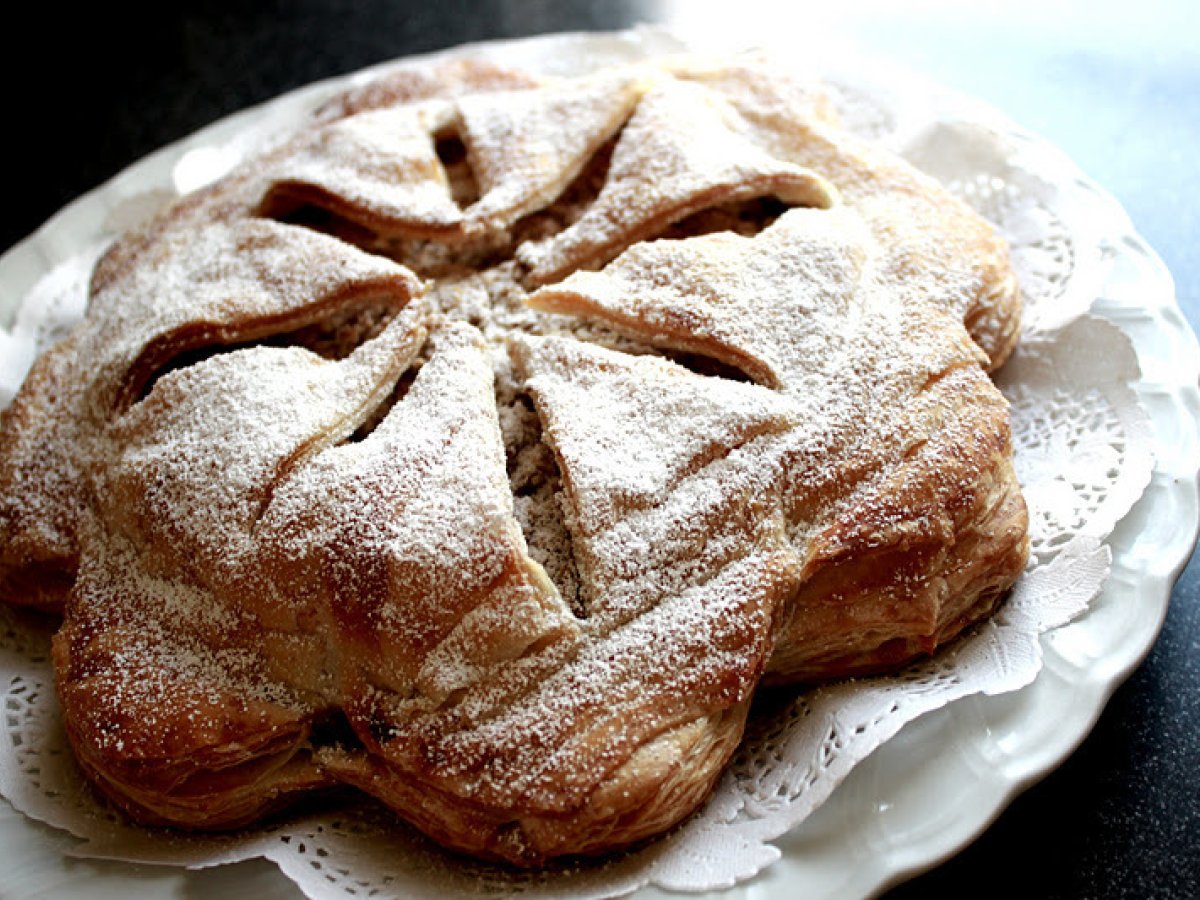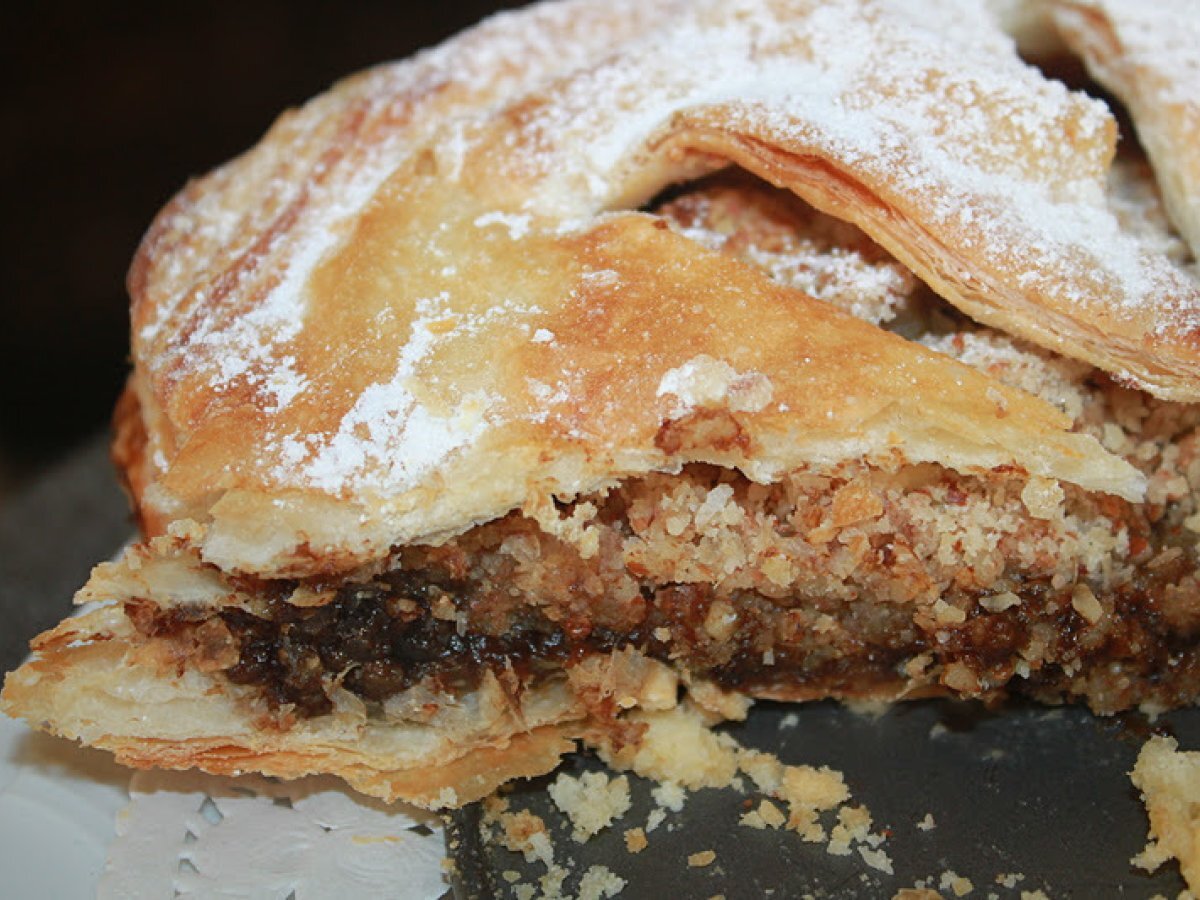 Questions:
You may like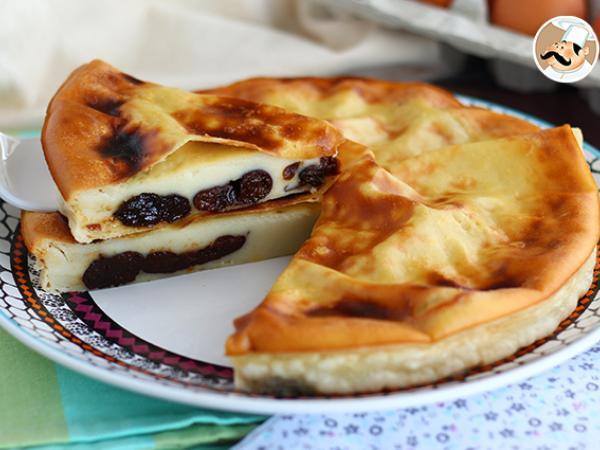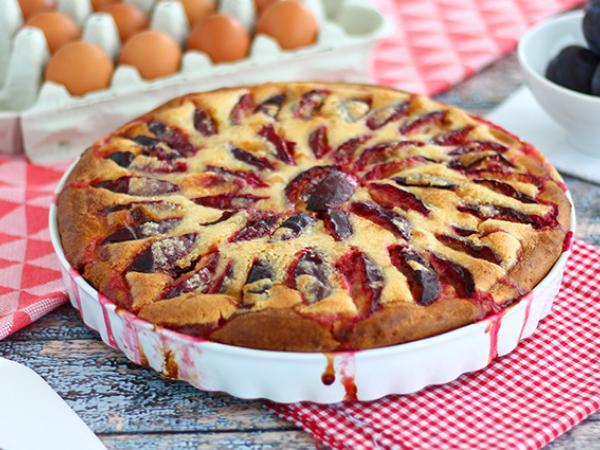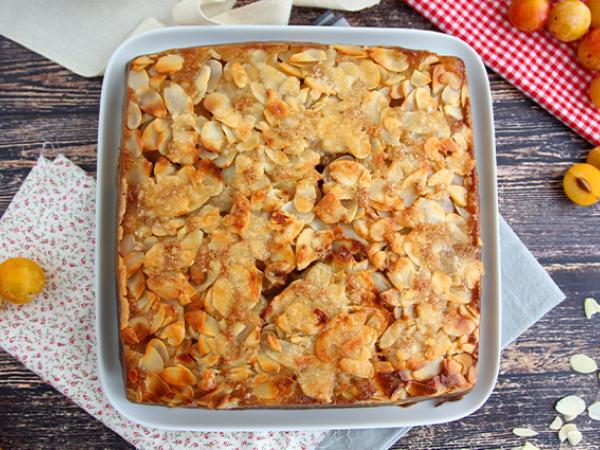 Recipes