Pasties de nata
Pasties de Nata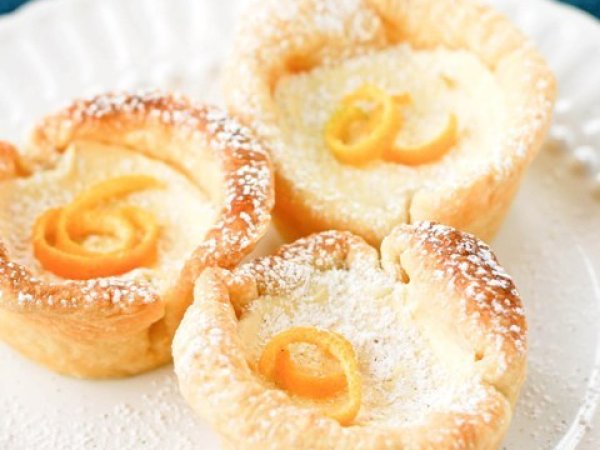 Preparation
Whisk the egg yolks, sugar, cornstarch and half & half together in a saucepan. Heat over a medium flame, stirring until the liquid thickens and begins to boil. Remove the saucepan from the heat and stir in the vanilla and orange zest. Transfer the custard to heat-proof bowl, cover with plastic wrap and leave to cool.

Next preheat the oven to 375F. Lightly grease a 12-hole muffin tin and set it aside. Take your thawed pastry sheet and slice it in half. Place one sheet directly on top of the other and roll the pastry tightly from the short-end to form a pastry log roll. Cut the roll into twelve 1/2-inch rounds and them flat on a lightly floured surface. Using a rolling pin, roll out each of the pastry rounds to form a circle that is about 4-inches in diameter.

Press the 12 pastry circles into the muffin tin and spoon the cooled custard into each pastry-lined hole. Bake the pastry for 20 to 25 minutes, or until the pastry and custard is golden. Remove the tarts from the oven and let them sit for 5 minutes. Transfer to a wire rack and cool completely. While the tarts are cooling, mix together the powdered sugar and cinnamon and using a strainer or sifter, dust it lightly over the tarts. Tarts can be served warm, or refrigerated for use later and eaten cold.
Questions:
You may like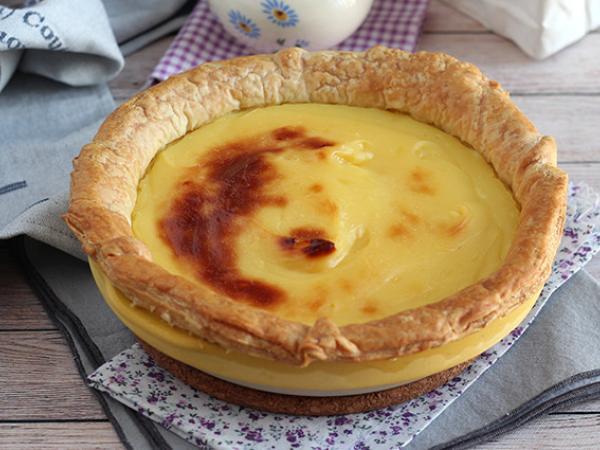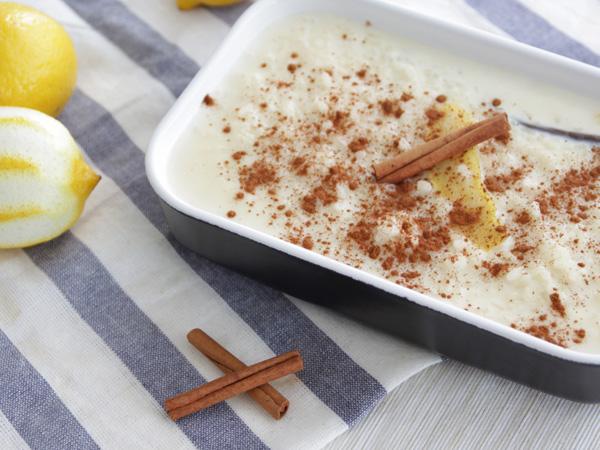 Recipes