Gongura/puntikura/ambaadi/sorrel channa dal curry
Gongura/Puntikura/Ambaadi/Sorrel Channa dal Curry
A recipe simple, healthy and nutritive.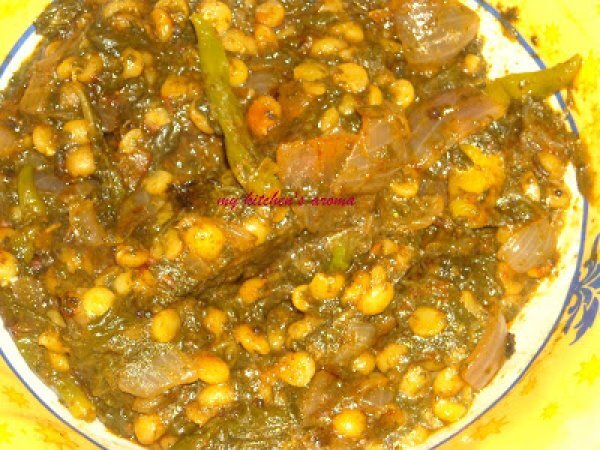 Preparation
Soak channa dal for 3-4 hours.
Clean Gongura and chop it.
Cook channa dal until half cooked.
Mix chopped onions,slitted green chillies,turmeric powder and gongura.
Cook till gongura is fully cooked.
Mash the leaves and add salt.Mash carefully so that channa dal doesn't get mashed up.
Do the seasoning with rai,cumin seeds and red chilly.
Questions:
You may like
Recipes