Chilli coriander steamed fish
By
nava-k

A recipe that strives on the elements of mild spicy zesty flavors, reminiscent of an authentic Asian cuisine.
Recipe type:
Main Dish
Number of serving:
3 servings
Preparation time:
25 minutes
Cook time:
30 minutes
Ready in:
55 minutes
Difficulty:
Easy
Ingredients:
1 large piece (about 400g) kurau/threadfin
Coriander leaves for garnishing
1/4 cucumber or zucchini - sliced into small pieces (optional)

For the sauce/gravy
1 stalk coriander (cut off the roots)
1 stalk spring onion
1 inch ginger
5 garlic
1-2 green chilies
1-2 red chilies
1 lime - extract juice
1 tsp sugar
Salt for taste
** Blend/ground with 1/4 cup of water (add more water if you like)
Preparation:
Wash fish and place on a steaming tray.
Pour over the gravy/sauce.
Steam until fish is cooked.
Remove and garnish with spring onion and slices of cucumber/zucchini.
Print this page
Add to favorite
By
nava-k

(
Visit website
)
Questions:
Related video
Related recipes
Recipes
Related articles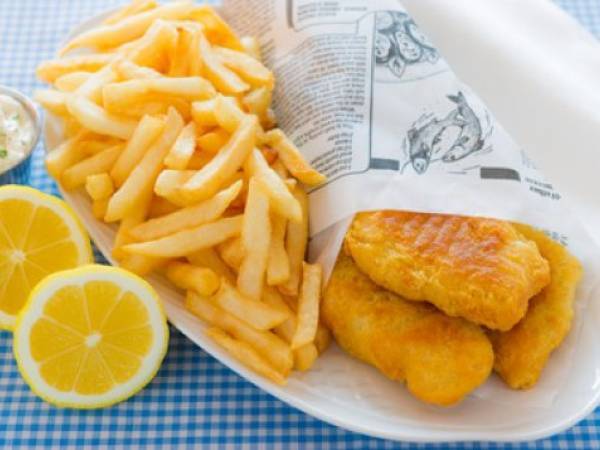 Quintessentially British traditional and tasty fish and chips