Egg fish roll (steamed)
Egg fish roll (steamed)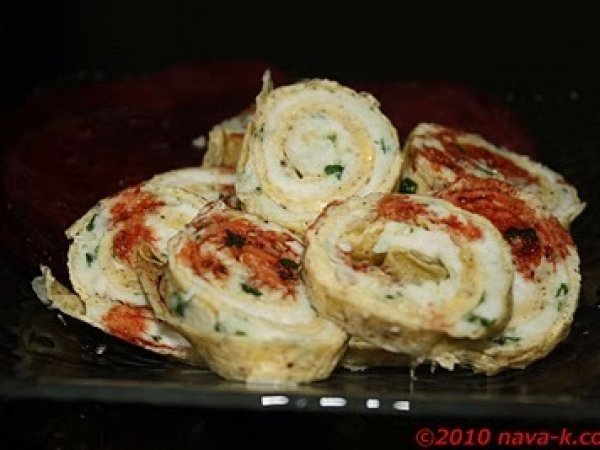 Preparation
Fry the eggs in 2 tbsp the olive oil as a very thin omelet.
Remove from work and spread the fish paste on top as far as possible.
Gently roll the omelet all the way through.
Steam for about 10 mins. Pork a fork through to see whether the fish paste is cooked. If the fork comes out clean, remove the roll.
Steam with 3 tbsp of olive oil and some salt added inside.
Drizzle the drippings from the beetroot on to the sliced rolls and served together with the beetroot.
Questions:
Related recipes
Recipes