Egg sodhi (egg in coconut milk gravy)
Egg sodhi (egg in coconut milk gravy)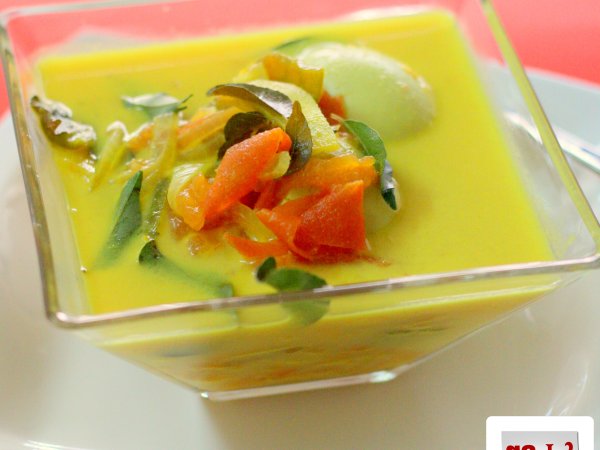 Creamy and cool sodhi, accentuated by the combination of fenugreek/halba seeds, curry leaves and fresh turmeric/kunyit with eggs swimming inside.
Ingredients
---
1 large red
onion
- sliced into thin rings
---
1-2 green chilies - sliced into 3-4 pieces
---
1 1/2 tsp fenugreek/halba seeds
---
---
1 inch fresh turmeric/kunyit - remove skin and crushed (or use turmeric powder, about 1 tsp)
---
1 tbsp
lime
juice (or as per taste)
---
---
3-4 hard boiled eggs
---
Salt for taste
Preparation
Except for coconut milk, lime juice and eggs, add the rest of the ingredients in a pot.

Pour in 1 cup of water.

Let it simmer till heated through.

Pour in coconut milk and lime juice and drop in eggs.

Stir and before the gravy starts to boil, remove from heat.
Questions:
Related recipes
Recipes