Seafood fried beehoon
Fried Beehoon for lunch. simple not too full, won't make you sleepy at work. You could order this from a shop, cost you about RM5-7.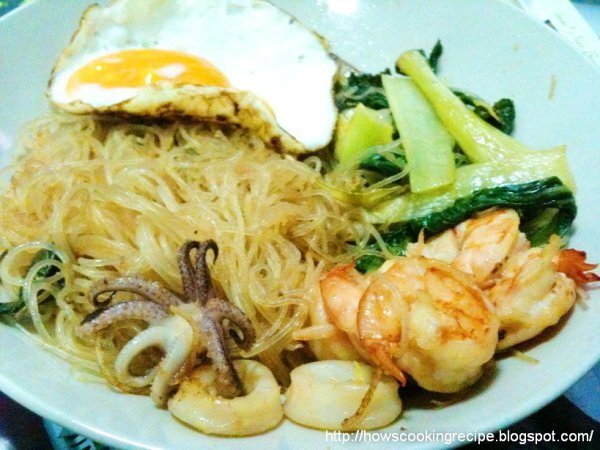 Recipe type:
Main Dish
Number of serving:
2 servings
Preparation time:
15 minutes
Cook time:
20 minutes
Ready in:
35 minutes
Difficulty:
Easy
Ingredients:
Preparation:
Step 1:
Rinse Beehoon & drip dry, peel prawns, slice squid, vege cut to half
Step 2:
Add oil, stir fry garlic, onion, dry shrimp, once turn golden add prawns & squid
Step 3:
Add beehoon, sugar, salt, soya sauce, garlic powder, add vegetable
Fry & Mix everything around for about 10mins.
Step 4:
Add dash of pepper, mix it & garnish with spring onion
Ready to serve
Step 5:
For other reading material, view more at http://howscookingrecipe.blogspot.com/
Questions:
Related video
Leche frita, or fried milk - Video recipe !
Related recipes
Recipes