Lentil quiche
Lentil quiche
Preparation
Rinse the lentils and check for stones or bad ones. Cover with 2 cups water, bring to a boil and simmer for 25 minutes. Drain and set aside.
Saute the onions in 1 tablespon EVOO for 3 minutes. Add the peppers and continue for 2 minutes. Add the garlic, peas and spices and continue for 2 minutes – stir constantly. Remove from heat and cool.
Line a 10″ spring form pan bottom with foil. Make sure your foil is flat and flush. Spray with non-stick. Preheat the oven to 375 F.
Mix the lentils with the sauteed vegetables in a bowl. Mix, in a separate bowl, the eggs and milk. Beat for 2 minutes.
*NOTE: Another way to try this is to put the lentils on the bottom to act as your base instead of mixing in with the veggies. Then the filling would be the veggie and egg mix (to top the lentils). If you try it that way, let me know how it turns out.
Making sure your mixtures are cool enough, add the egg-milk mixture to the lentil-veg. and stir. Pour into prepared spring form. Top with the Gruyere cheese.
Put into the oven immediately and bake 50 – 55 minutes. Allow to cool for 5 – 10 minutes before serving.
Photos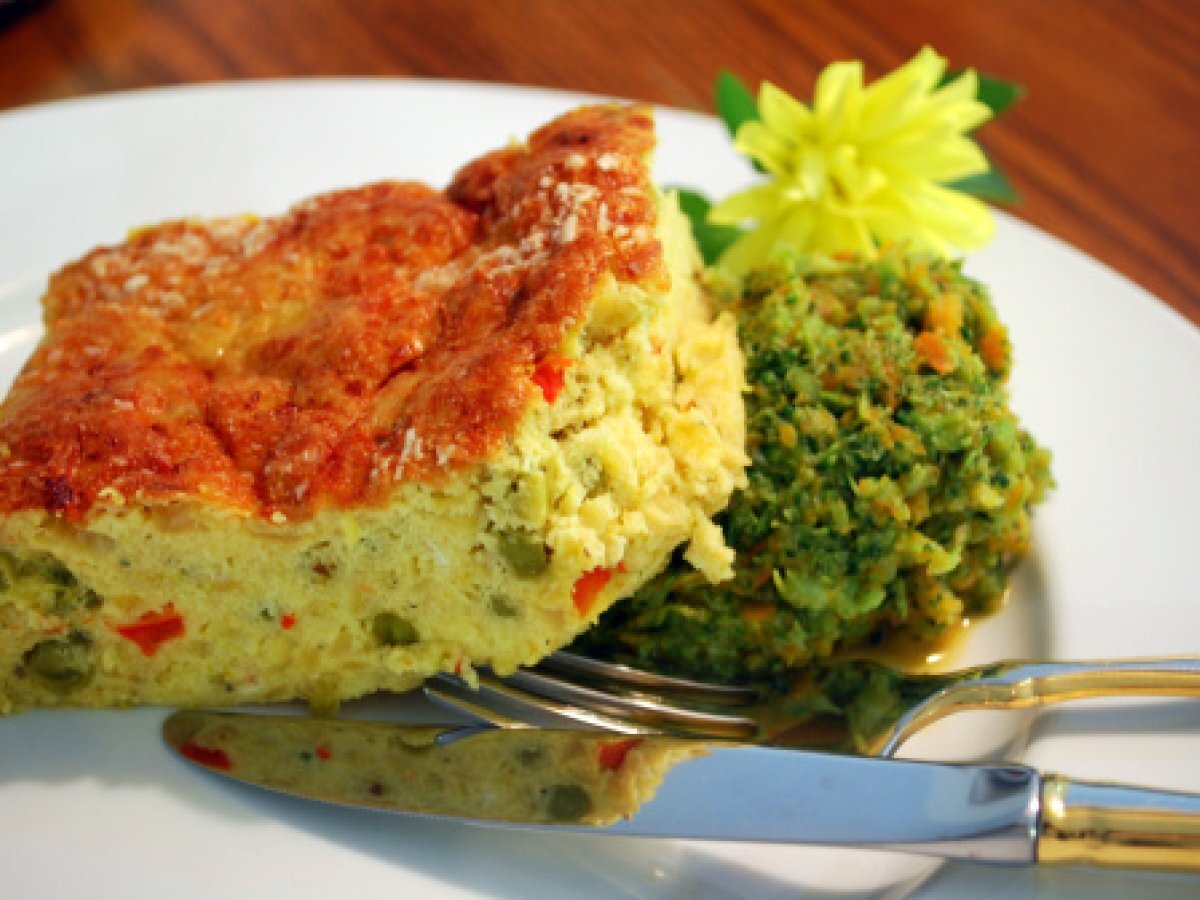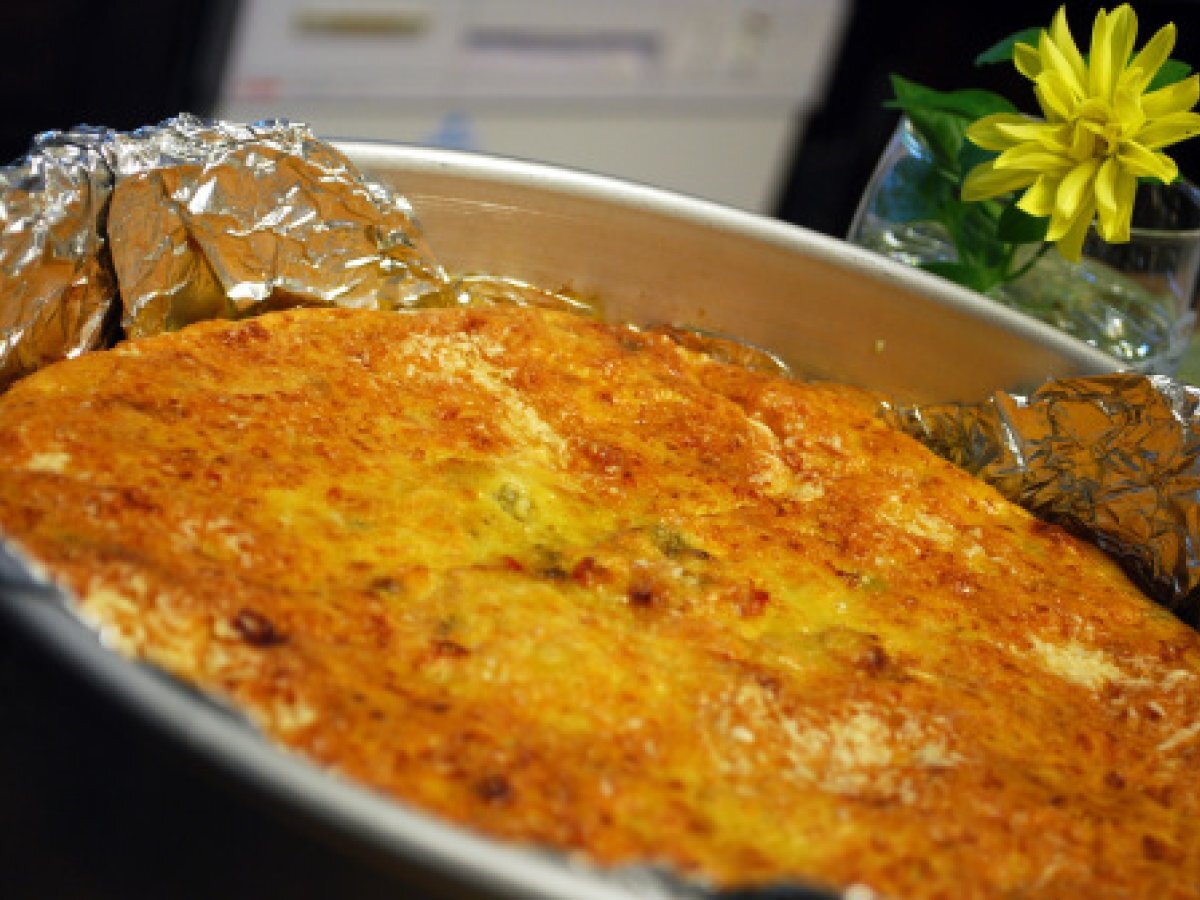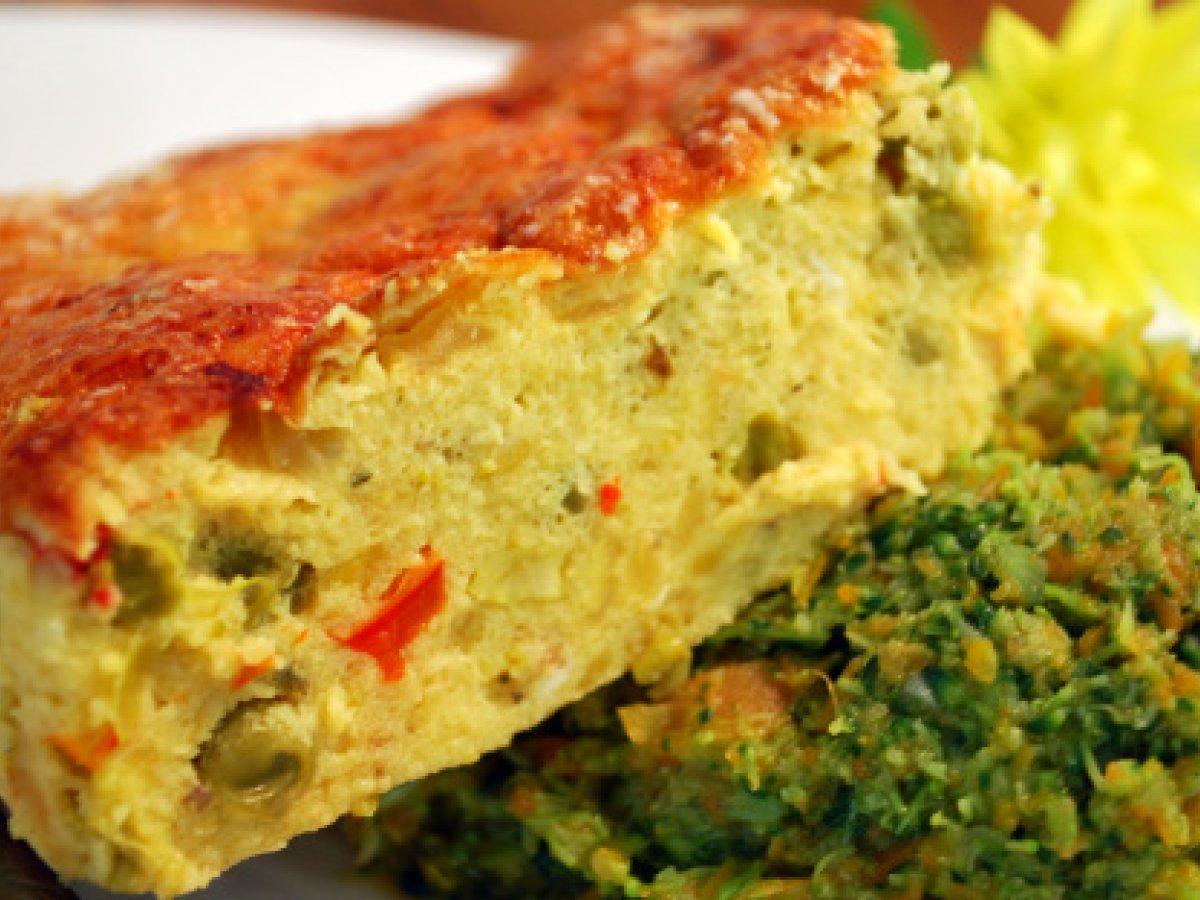 Questions:
You may like
Recipes