Paella with seafood
Paella with seafood
A paella like they do in Spain, with spices flavors and the delicious taste of seafood...
Materials
Paella dish
Blender
Cloth
Preparation
The shrimp broth :
Shell the shrimp and 3 prawns. Take the shells and the heads, and cook them in a pot with hot olive oil for 5 minutes.

Add 4 cups of water, bring to a boil, cover and leave to cook for 20 minutes. Take out of the heat, and crush the heads in the broth. Then, strain to only have the broth without the shells. Put aside.

Mussels :
Clean and take the beards (threads) out of the mussels. Put them in a pot with some water, cover and cook for 15 minutes. The mussels should be open. Take each mussel out of its shell, except for 6 take you take aside to decorate.

In the paella dish, heat some olive oil. Sauté the minced peppers.

While the peppers are cooking, crush the garlic cloves, and add the chopped parsley, some salt, pepper and saffron. Mix well.

Add this mix to the peppers. Peel the tomates and blend them into a purée. Add them and leave to cook 5 minutes.

Clean the squids to only keep the flesh, and slice them into rings. Add them in the pan, with the cleans clams in their shells.

Leave to cook for 10 minutes, stirring once in a while. The clams should be opened.

Then, add the rice, the shrimp and the prawns (the one you used the shells for the broth) and stir.

Cover with the shrimp broth. Add some red food coloring and stir. Put the 4 prans you have left and the mussels you put aside on the paella. Once the broth is boiling, put on medium/low heat and leave to cook for 20 minutes. After, take out of the heat, and cover with a clean cloth. Leave to rest for 5 minutes.

There you are, your paella with seafood is ready, you just have to put your half lemon in the middle!
Photos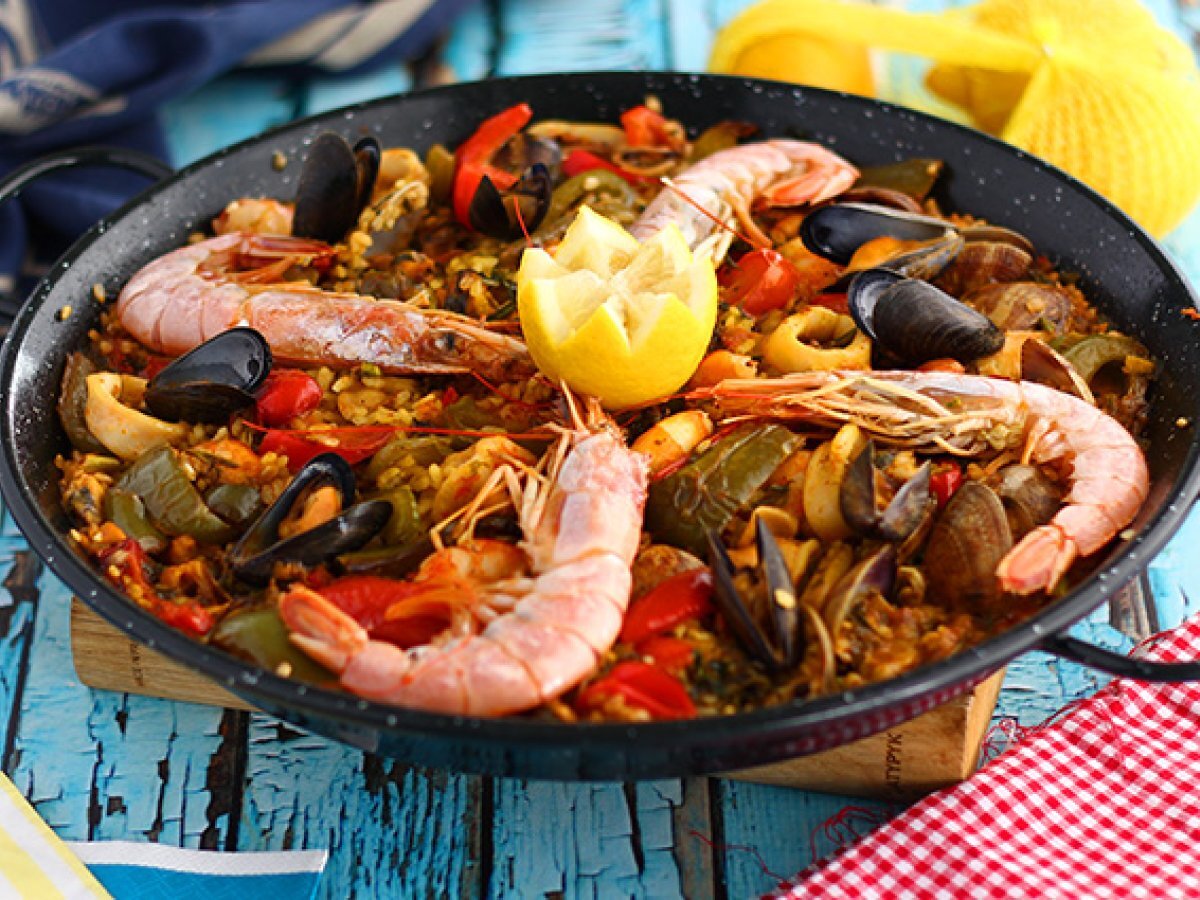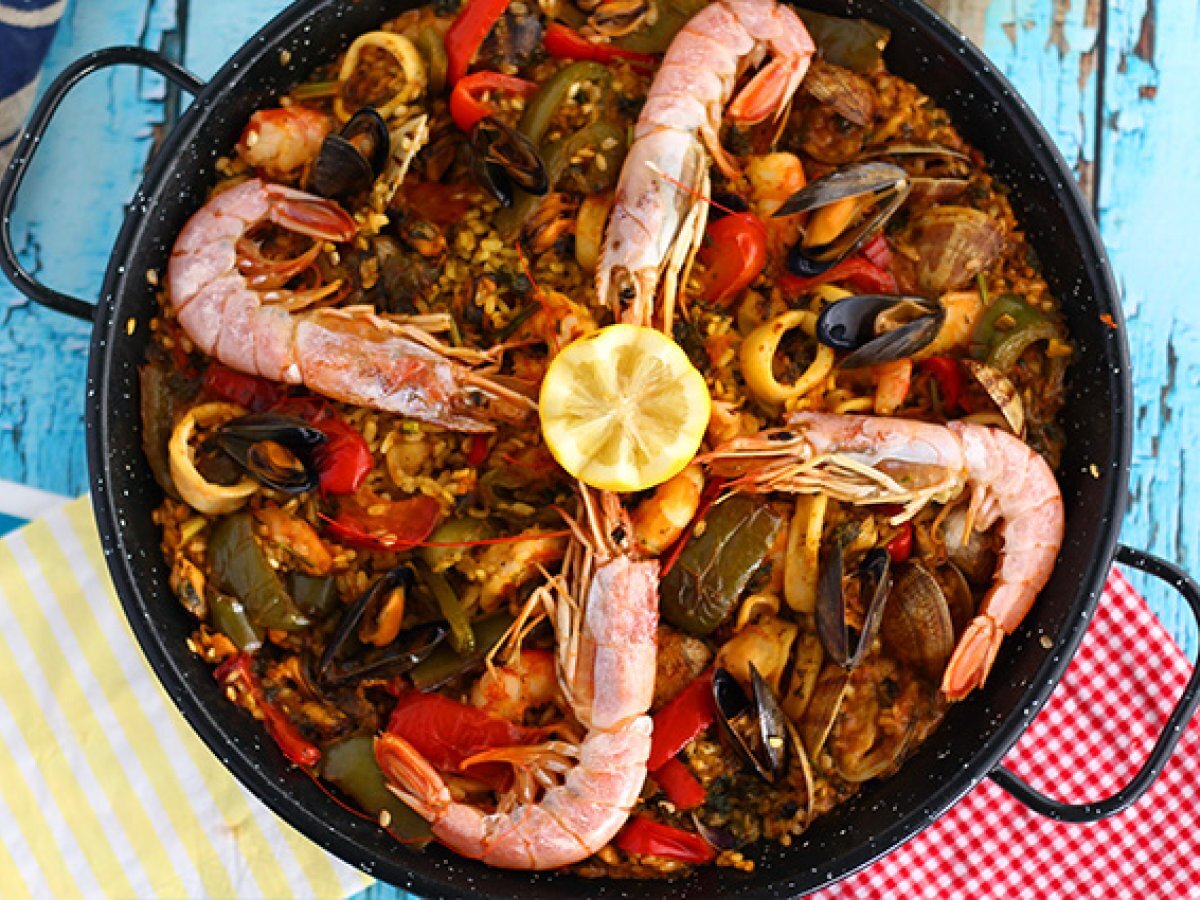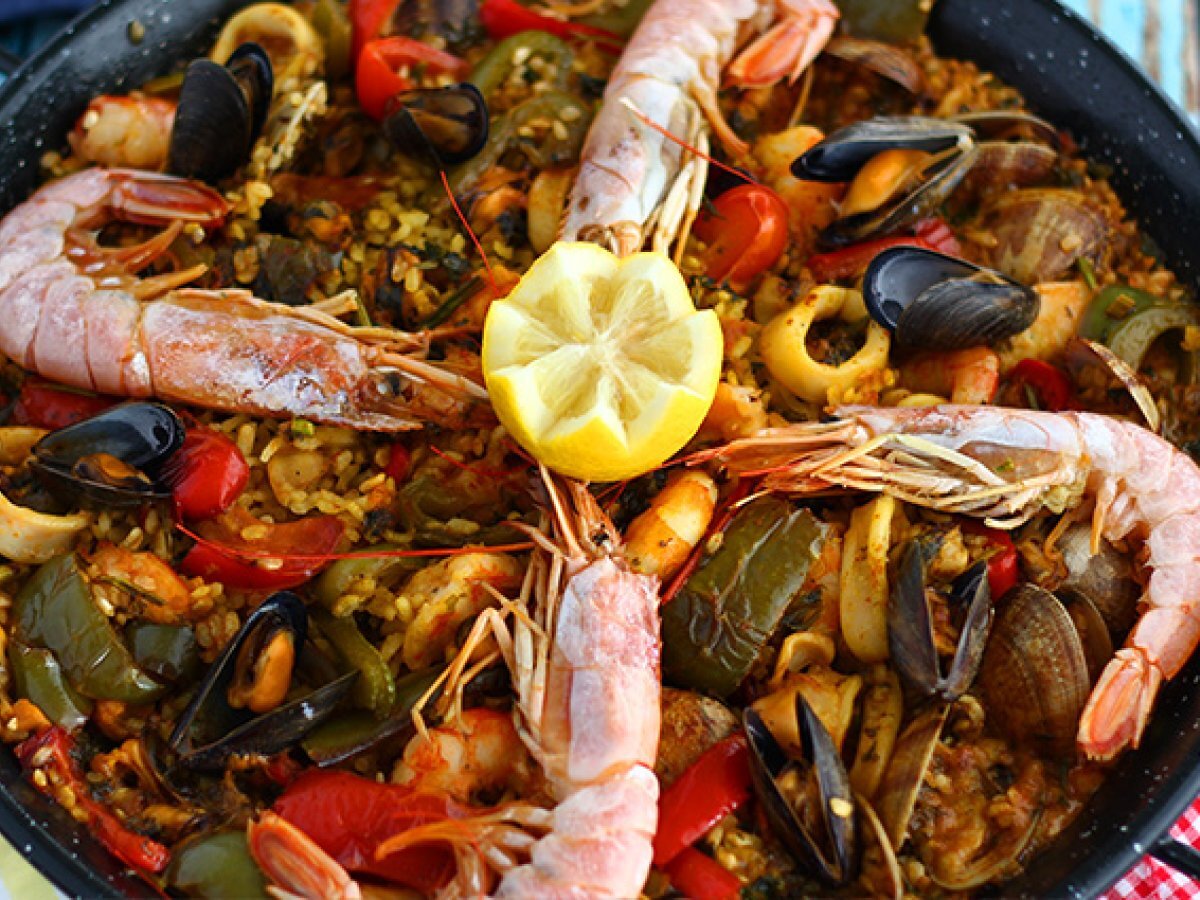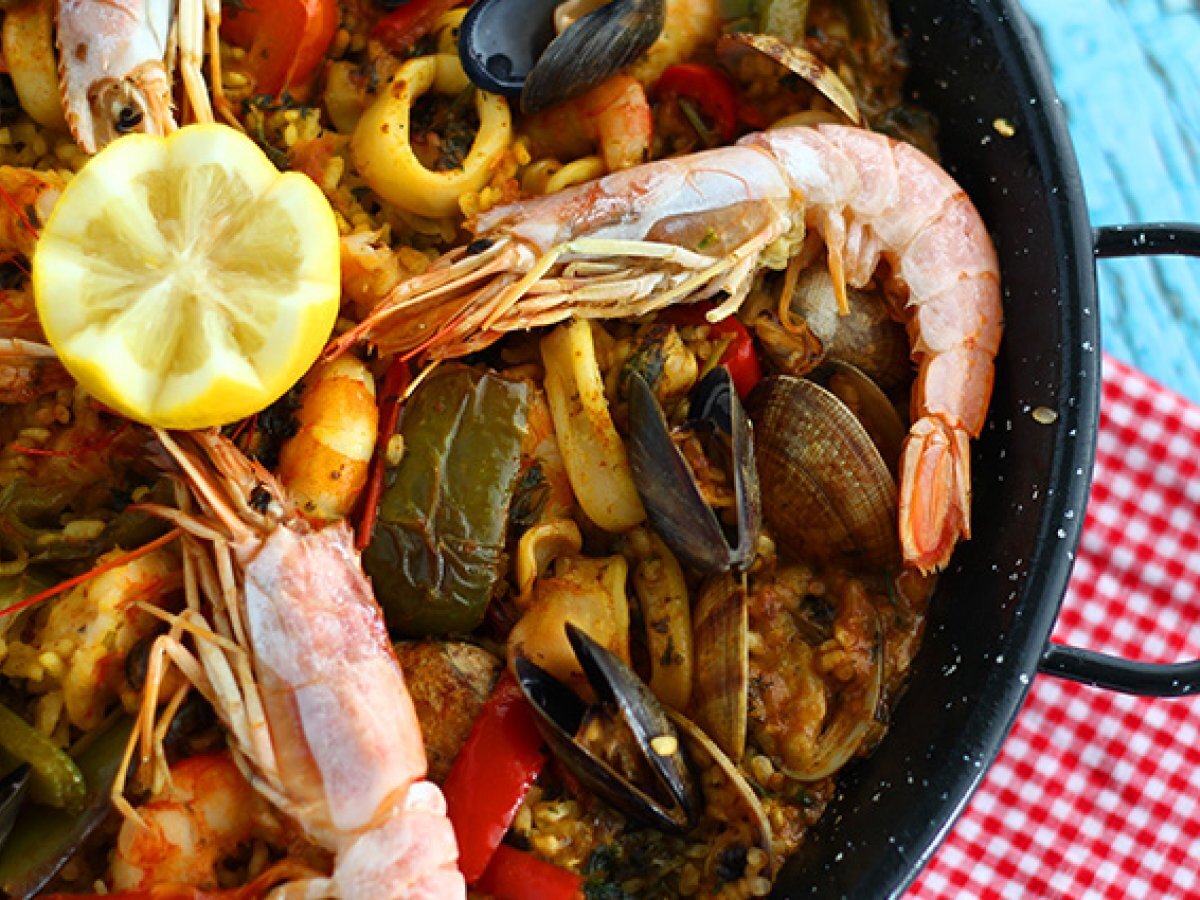 Questions:
You may like
Recipes