Bobby flay's seafood gumbo
Preparation
Firstly, prepare the Shrimp Stock. In a large saucepan over high heat, heat the oil until amost smoking and saute the shrimp shells and tails, onion, carrot and celery for 5 minutes, stirring. Add the water, wine, tomato and bay leaf. Reduce to medium, partly cover, and simmer 40 minutes.
Strain though cheesecloth or a fine strainer.
For the gumbo base:
Heat a medium skillet over high heat. Add the andouille and cook until golden brown on both sides. Remove to a plate lined with paper towels. Do not drain. In the same pan, cook the celery, carrots, onion, bell pepper and garlic until soft.
Melt the butter over medium heat in a large Dutch oven. Gradually add the flour, stirring occasionally. Cook the mixture (roux) until it's a light-caramel color, about 5 to 7 minutes. Add the onion mixture and cook for about 3 minutes, without stirring.
Bring the stock to a boil in a large saucepan. Whisk in about 6 cups of the stock into the roux mixture. Bring to a boil, then reduce the heat to a simmer, add the andouille sausage and continue simmering for about 20 minutes, add more stock if the mixture is too thick. Season with salt and pepper, to taste.
For the seafood:
Heat 2 tablespoon of the oil in a large saute pan, over high heat until almost smoking. Season the scallops with salt and pepper and sear the scallops, on one side, until golden brown, about 2 minutes. Remove and set aside on a plate. Wipe out the skillet and add the remaining olive oil. Heat over medium-high until almost smoking. Season the shrimp with salt and pepper and cook until just pink, about 3 to 4 minutes. Remove and set aside with the scallops.
Add the scallops, shrimp, oysters and crab to the sauce and continue cooking until oysters are plump and cooked.
For the Crispy Okra:
Heat 2-inches of canola oil in a high sided saute pan over medium heat until it begins to shimmer. Line a baking sheet with paper towels. Place the cornmeal in a shallow baking dish and season with salt and pepper. Season the okra with salt and pepper and toss in the cornmeal. Fry the okra, in batches, until golden brown. Remove with a slotted spoon to the baking sheet and season with salt. Divide the seafood among 4 shallow bowls, ladle in some of the sauce and sausage and add the honey and garnish with the fried okra and chopped parsley and cilantro.
Photos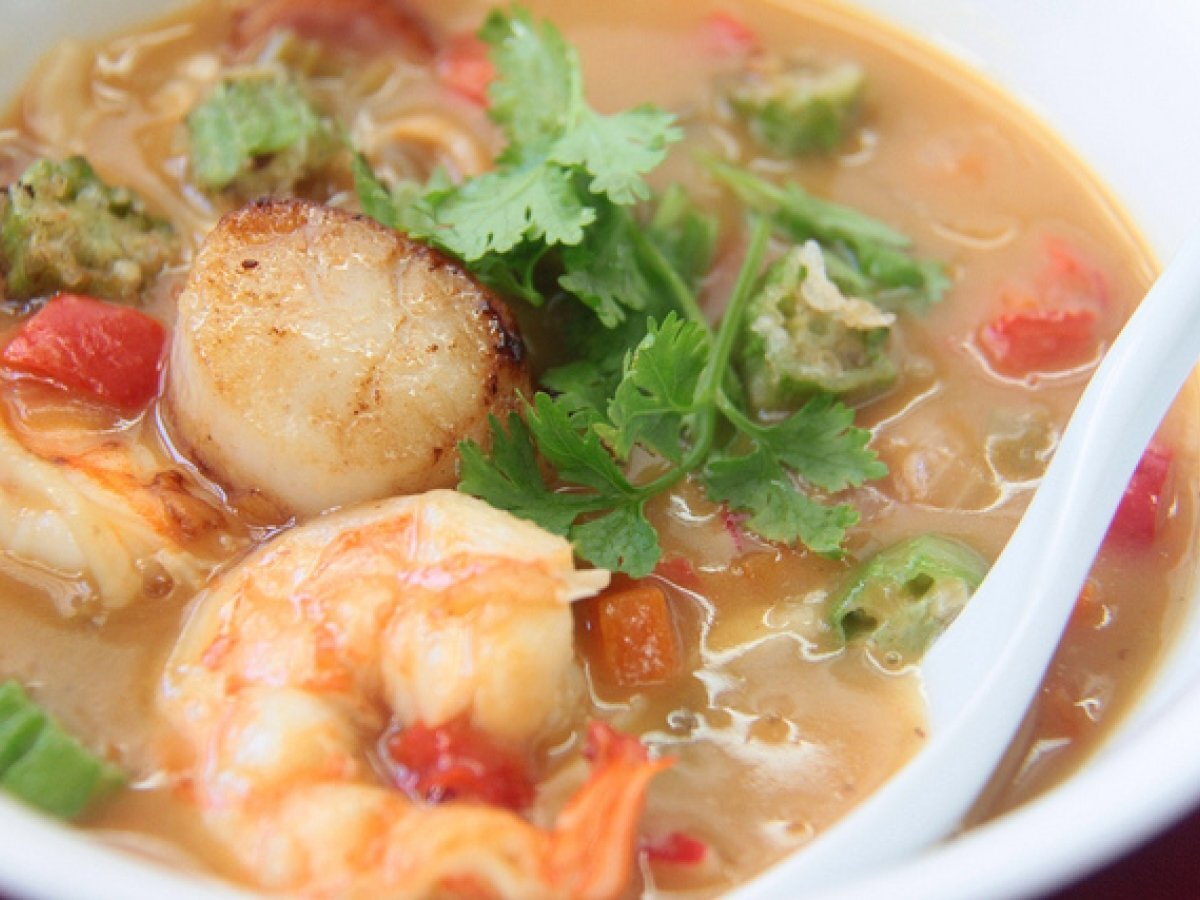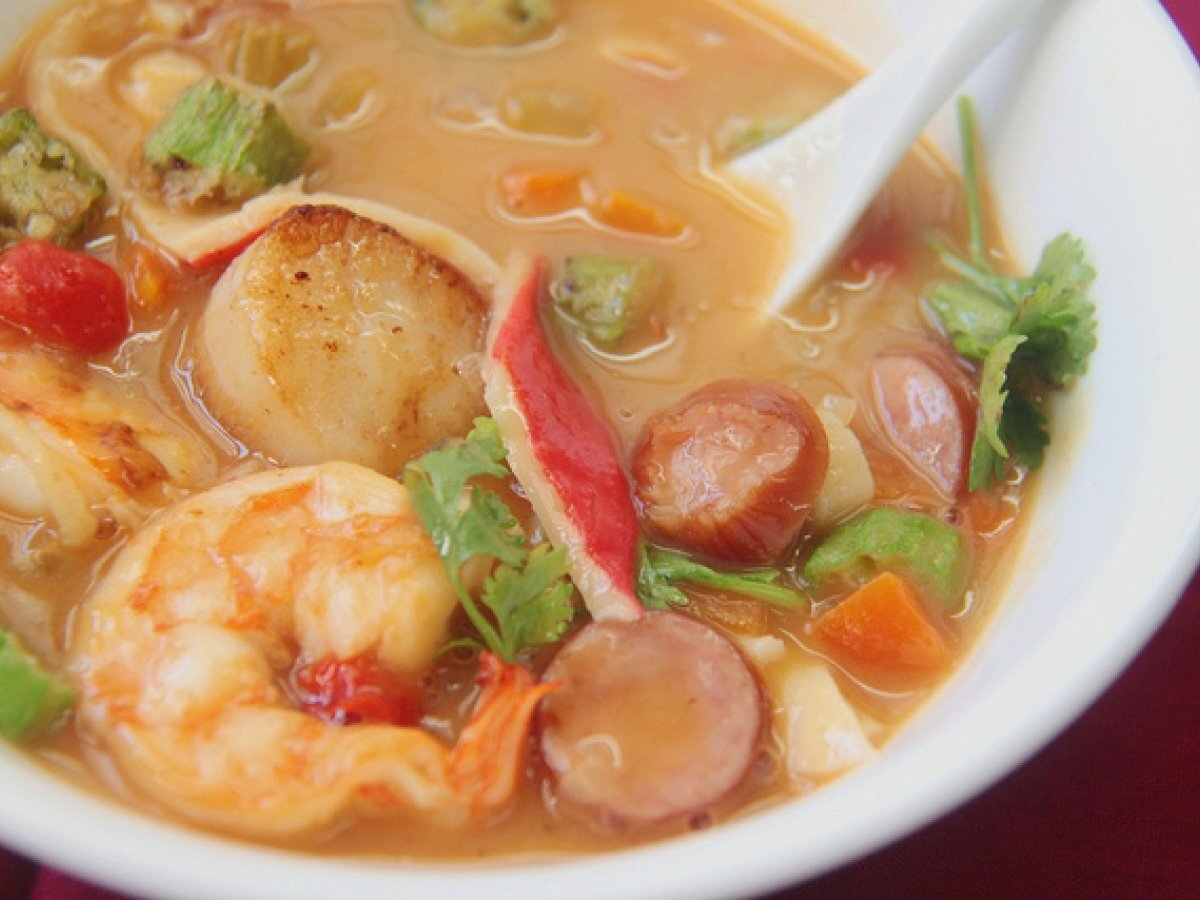 Questions:
Related recipes
Recipes