Bobby flay's barbequed mahi with cilantro pesto
Bobby flay's barbequed mahi with cilantro pesto
Made the pesto with cilantro, parsley, pine nuts, garlic and parmesan and of course olive oil, love this pesto and use it again on something else. Any other fish should work well with this rub, try it on salmon next time!Enjoy.
Ingredients
---
1 table spoon ancho chile powder
---
2 tea spoons ground
cumin
---
2 tea spoons dark brown
sugar
---
1 tea spoon chile de arbol powder
---
---
---
1 clove garlic, chopped
---
-2 table spoons pine nuts
---
1 cup chopped fresh cilantro leaves
---
1/2 cup chopped fresh flat leaf parsley leaves
---
3 table spoons grated Parmesan
---
1/2 cup extra-virgin olive oil
---
1 tea spoon kosher salt
---
1 tea spoon freshly grated pepper
---
4 Mahi-mahi fillets,
---
8 ounces each
---
4 teaspoons olive oil
---
Barbecue Rub
---
Cilantro leaves
Preparation
Combine all the rub ingredients in a small bowl. Place peppers, garlic, pine nuts, cilantro and cheese in a food processor and process until combined.
With the motor running, add the oil and process until emulsified and season with salt and pepper, to taste.

Heat grill (or grill pan) to high. Brush each fillet on both sides with oil.

Rub 1 side of each fillet with 1 table spoon of the barbecue rub and place on the grill rub side down and cook until slightly charred and a crust has formed, about 2 to 3 minutes.
Turn the fish over and grill for 3 to 4 minutes longer or until cooked to medium doneness.
Top each fillet with a few table spoons of the pesto and garnish with cilantro leaves.
Photos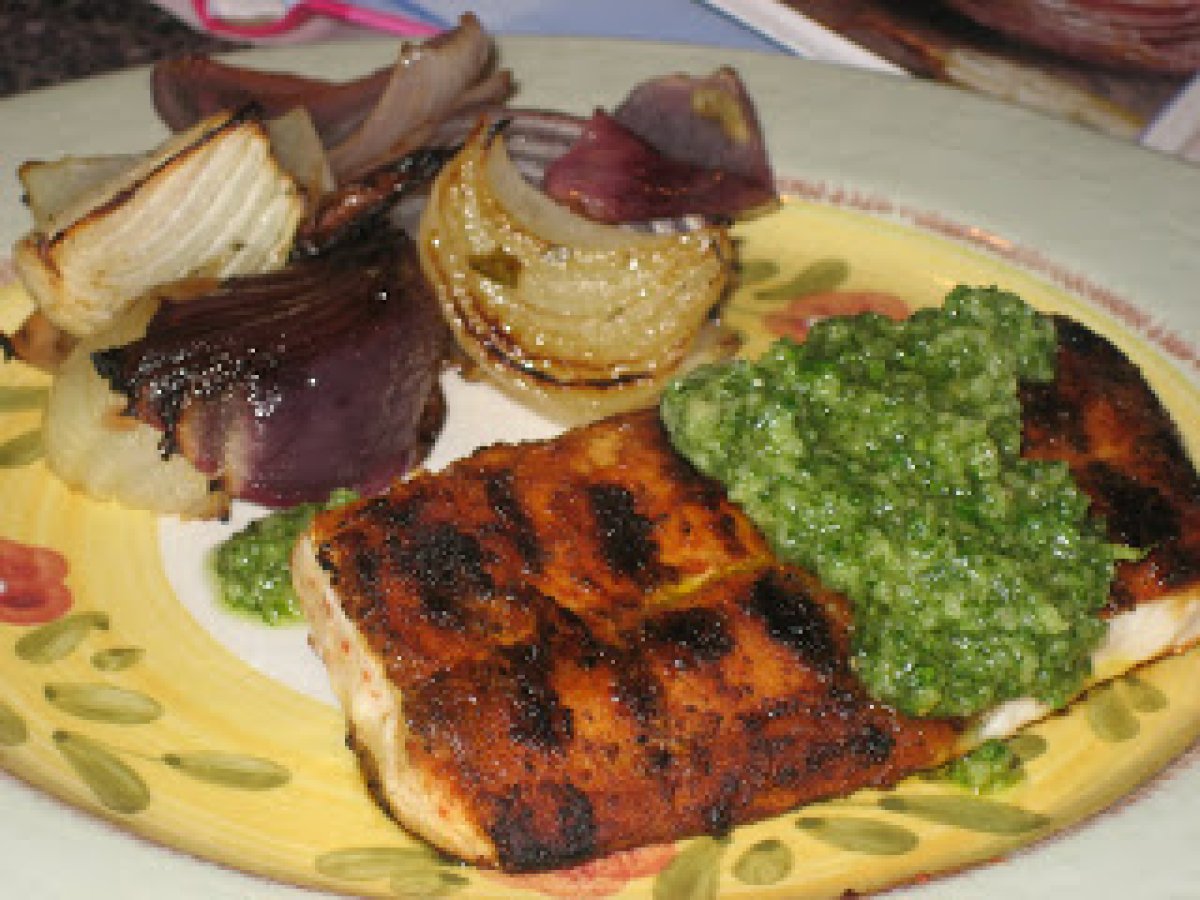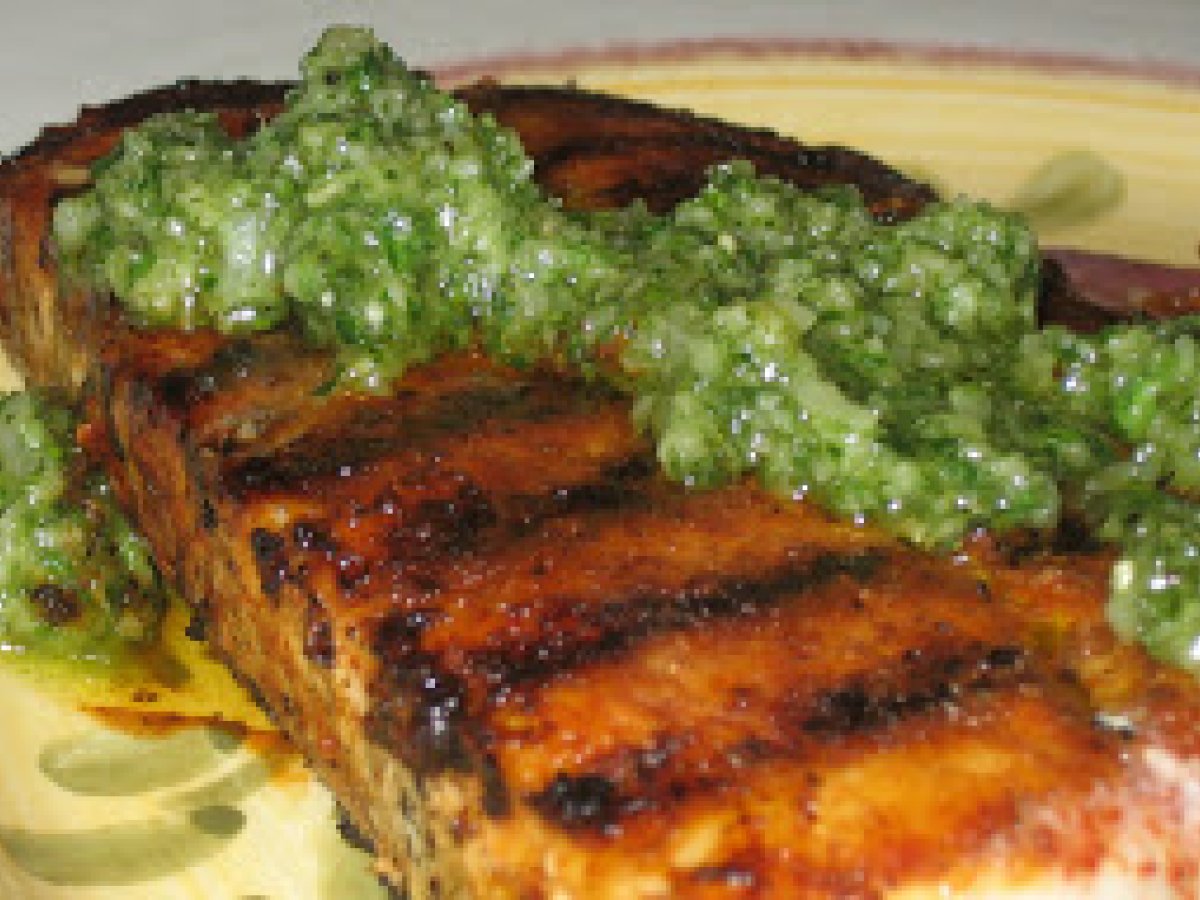 Questions:
Related recipes
Recipes