Chocolate hazelnut fudge swirls
Chocolate hazelnut fudge swirls
These little fudge swirls are nice and creamy. Full of antioxidants from the good quality raw chocolate and well ...... just pretty damn yummy!
Preparation
Part 2 Preparation:
Place cashews and hazelnut into a bowl and cover with warm water for 2hrs
Place the dates into a measuring cup and then add warm water to 100ml. Push the dates down into the water so that they are fully submerged.
Make Part 1
Place all of the chocolate ingredients into a heatproof glass bowl and melt either in a dehydrator, oven at lowest temperature or over a hot water bath. Stir to combine then let it cool a little.
Adding Part 1 to part 2
Rinse and drain the nuts then add them along with the dates and date soak water to a high speed blender such as a vitamix. Add the remaining ingredients except the warm chocolate mix and blend until super smooth. Add the chocolate mix and continue to blend until it is fully combines and gorgeous looking.. J
Spoon into a piping bag, let cool in the fridge for about ½ hr then pipe swirls over single hazelnuts on a piece of greaseproof baking paper then place in the fridge or freezer to harden. They last well in both.
Photos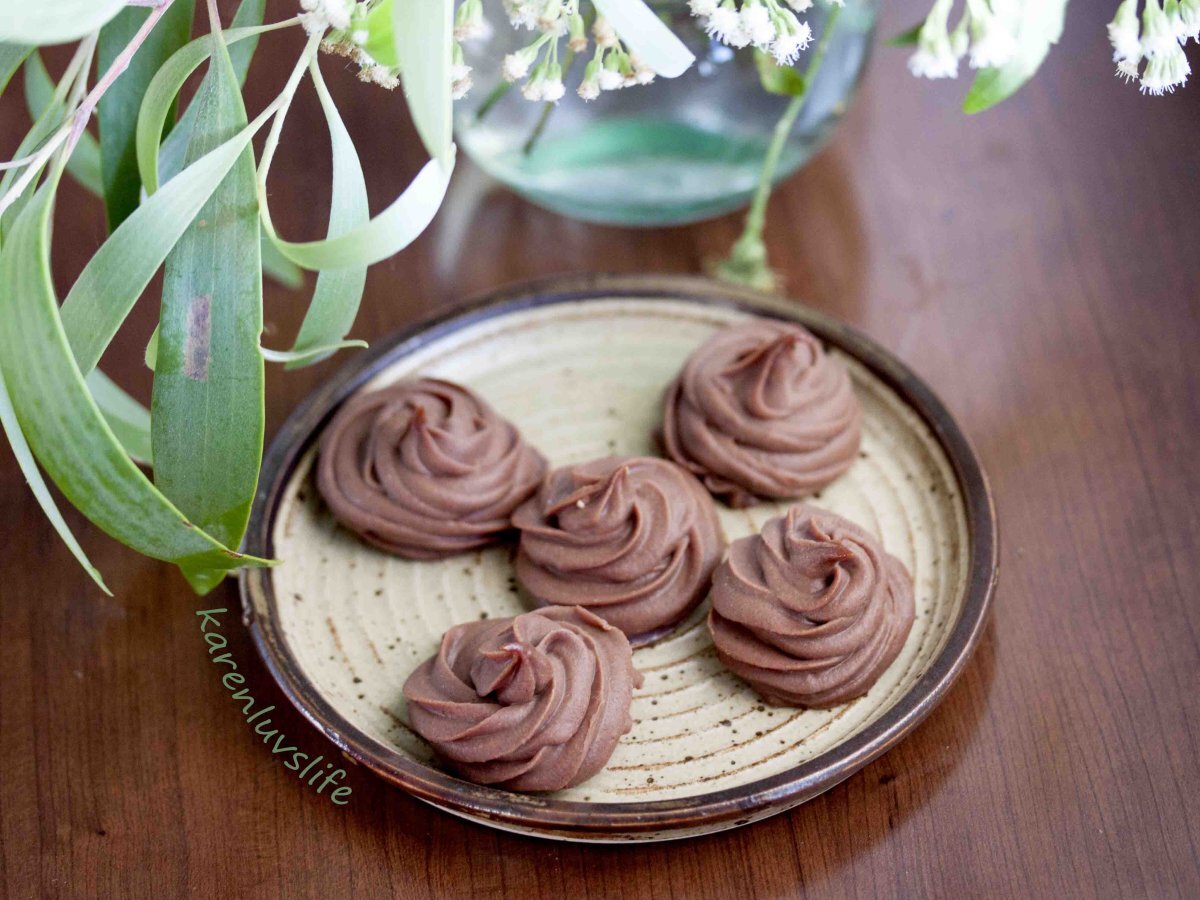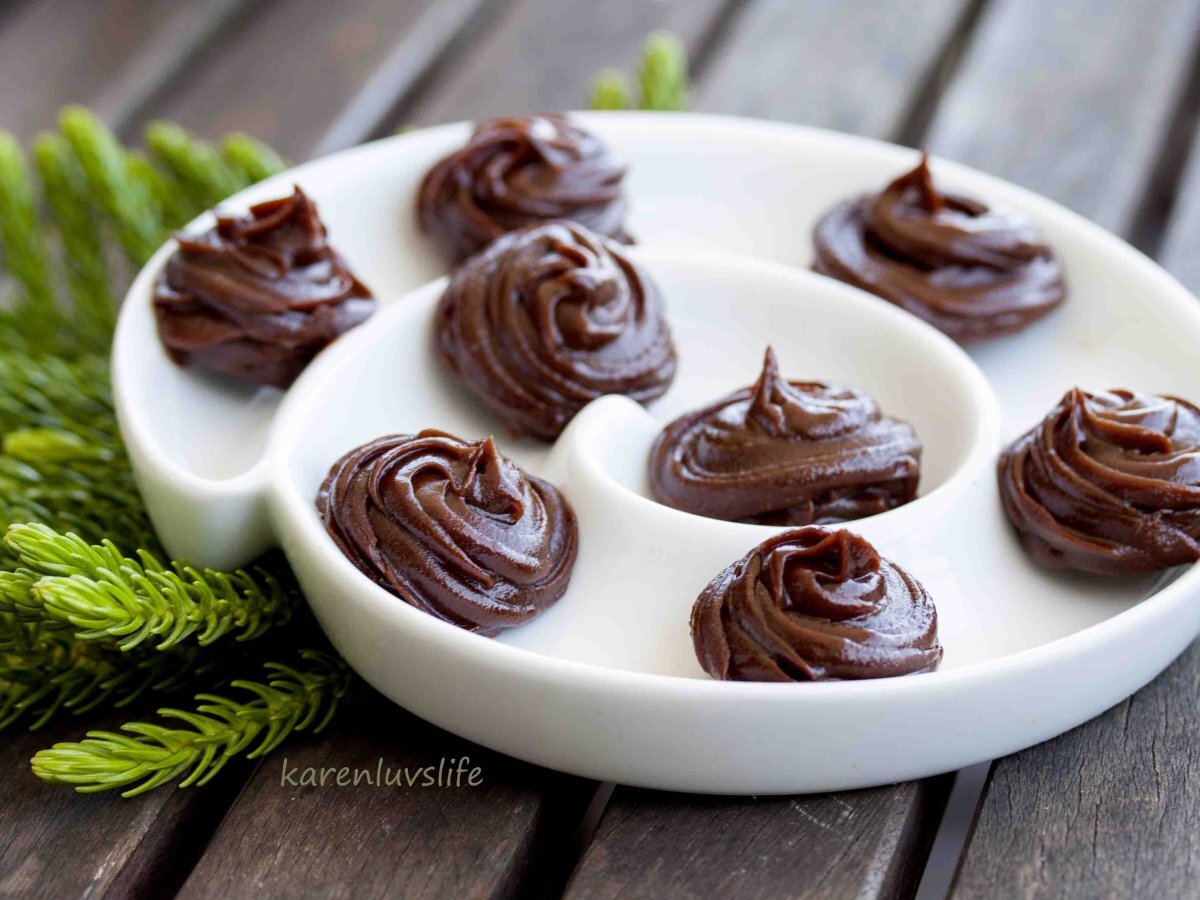 Questions:
Do you know that real raw cashew nuts are toxic because of the shells, but usually the ones sold as 'raw' are not raw, but you never know. see: http://en.wikipedia.org/wiki/Cashew
Answer:
Thanks for contacting me.. yes I did know that. I source my cashews from a good reliable online shop, I know the owner and she is fastidious about everything they sell.
You may like
Recipes