Coconut & mango agar-agar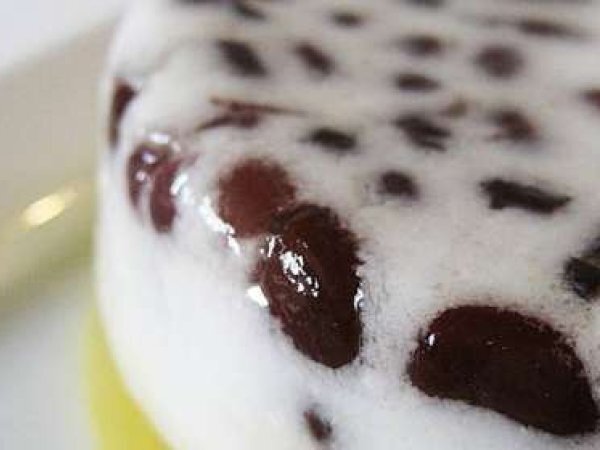 Preparation
1. Boil azuki beans in water until tender - will take about 45 min. to an hour.

2. Prepare coconut agar-agar & mango agar-agar at close intervals:

3. Simmer ingredients for coconut agar-agar in a pot for about 5 min.

4. Simmer ingredients for mango agar-agar in a separate pot for about 5 min.

5. Spoon in boiled azuki beans into mould. Pour prepared coconut agar-agar into mould and let it set briefly in the fridge - don't let it set all the way (maybe about 3/4 of the way through). Now pour the hot mango agar-agar over this first layer - this ensures that the mango agar-agar layer gels onto the coconut agar-agar and doesn't fall apart when cooled completely.

6. Let the whole thing set for about two hours before unmoulding.
Questions:
You may like
Recipes
Related articles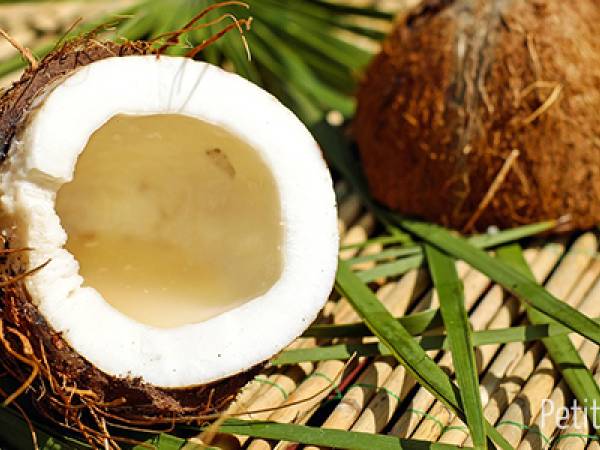 How to choose a coconut?