Crema catalana, spanish custard - video recipe!
Crema catalana, Spanish custard - Video recipe!
A typical dessert from the Barcelona region, this custard flavored with cinnamon and anise will enchant you!
Preparation
Bring the milk to a boil, with the cinnamon stick and the lemon peel in it. Then, let it infuse for a few minutes.

Beat the yolks with the sugar until it gets creamy. Add the cornflour and mix.

Take the cinnamon stick and the peel out of the milk, then gradually pour it in the yolk mix, while stirring.

Pour it all back in the pot, then put it on medium heat and constantly stir until the mix thickens. (around 5 minutes).

Pour the cream directly in the ramekins, and put in the fridge for at leat 2 hours.

Sprinkle each cream with some white sugar, and use a torch to caramelize it. You can also put it 5 to 10 minutes in the oven with the gril function.

There you are, your crema catalana are ready!
Observations:
Crème pâtissière : une recette très proche de notre traditionnelle crème pâtissière, même si les proportions sont différentes :-)
Photos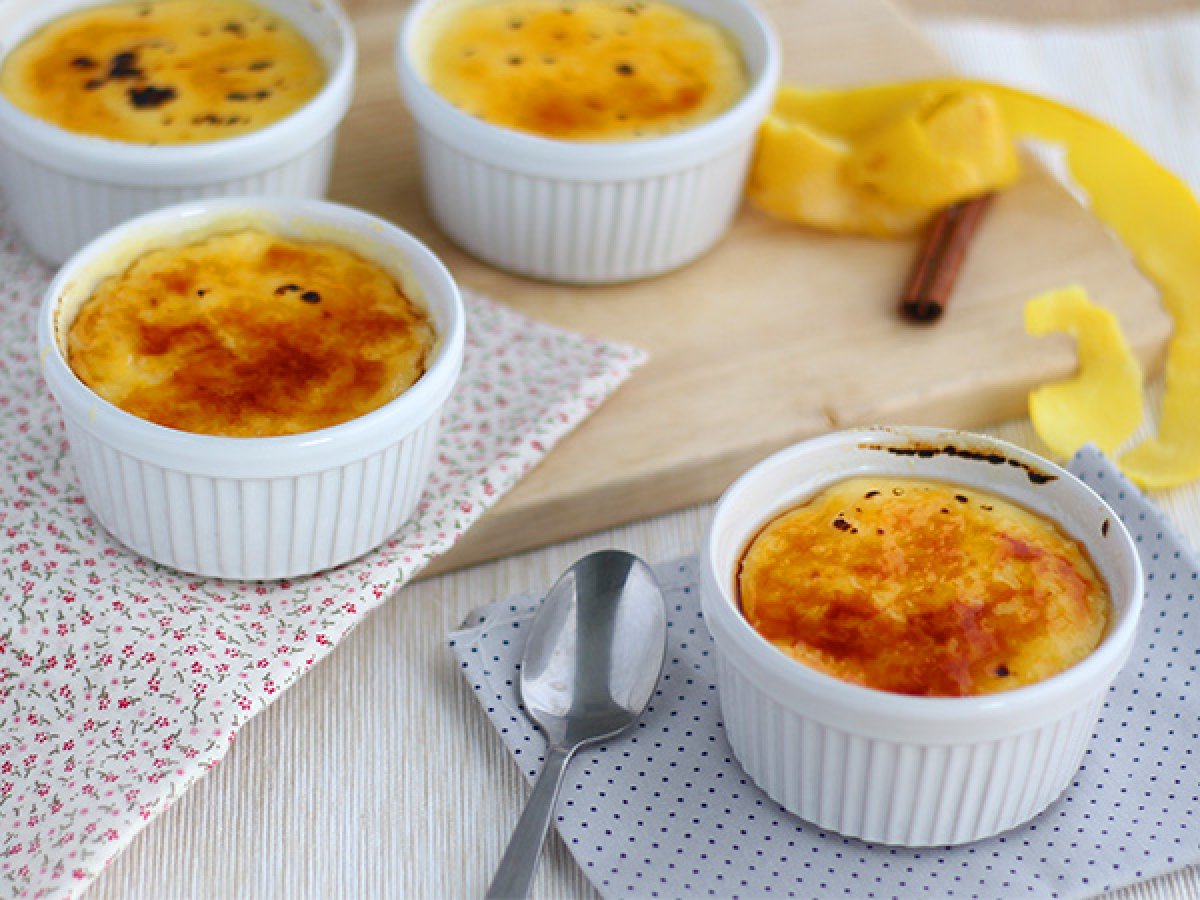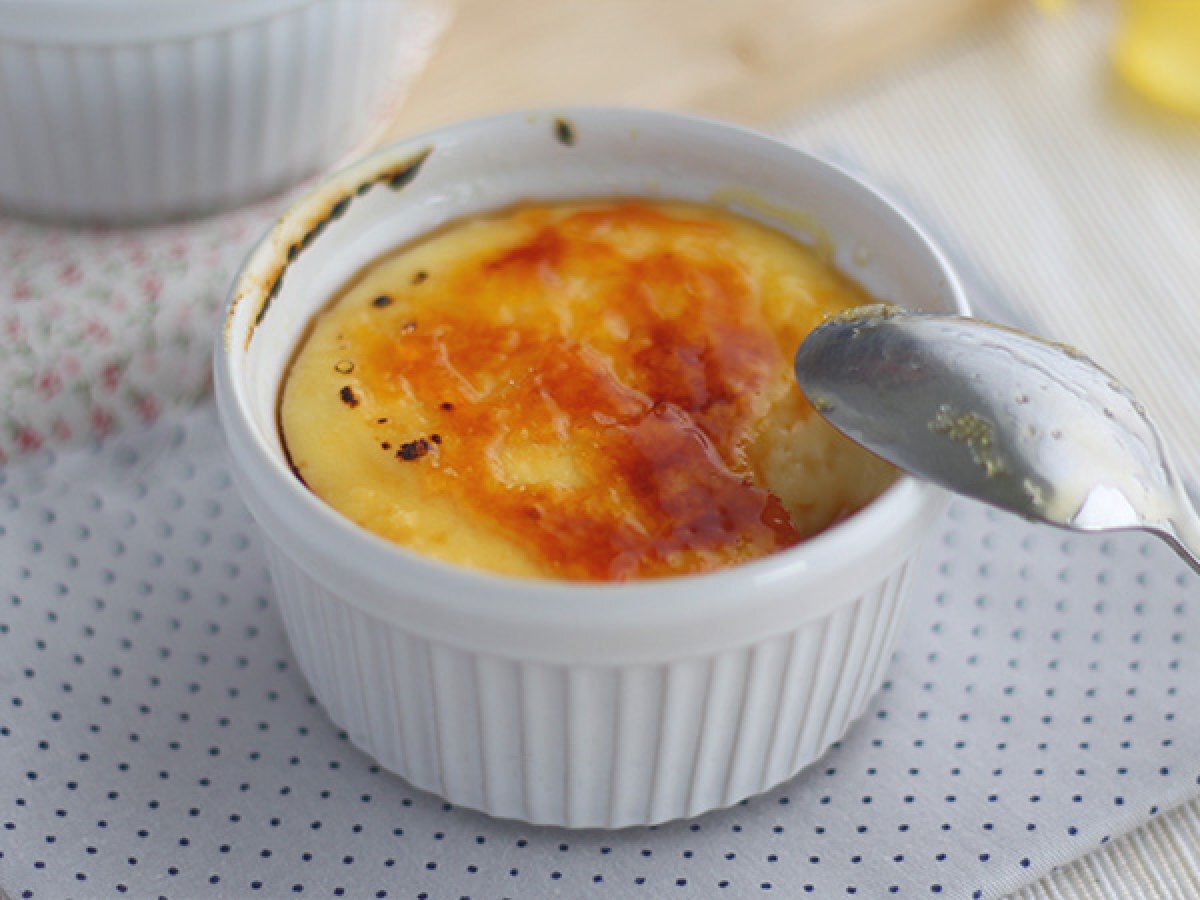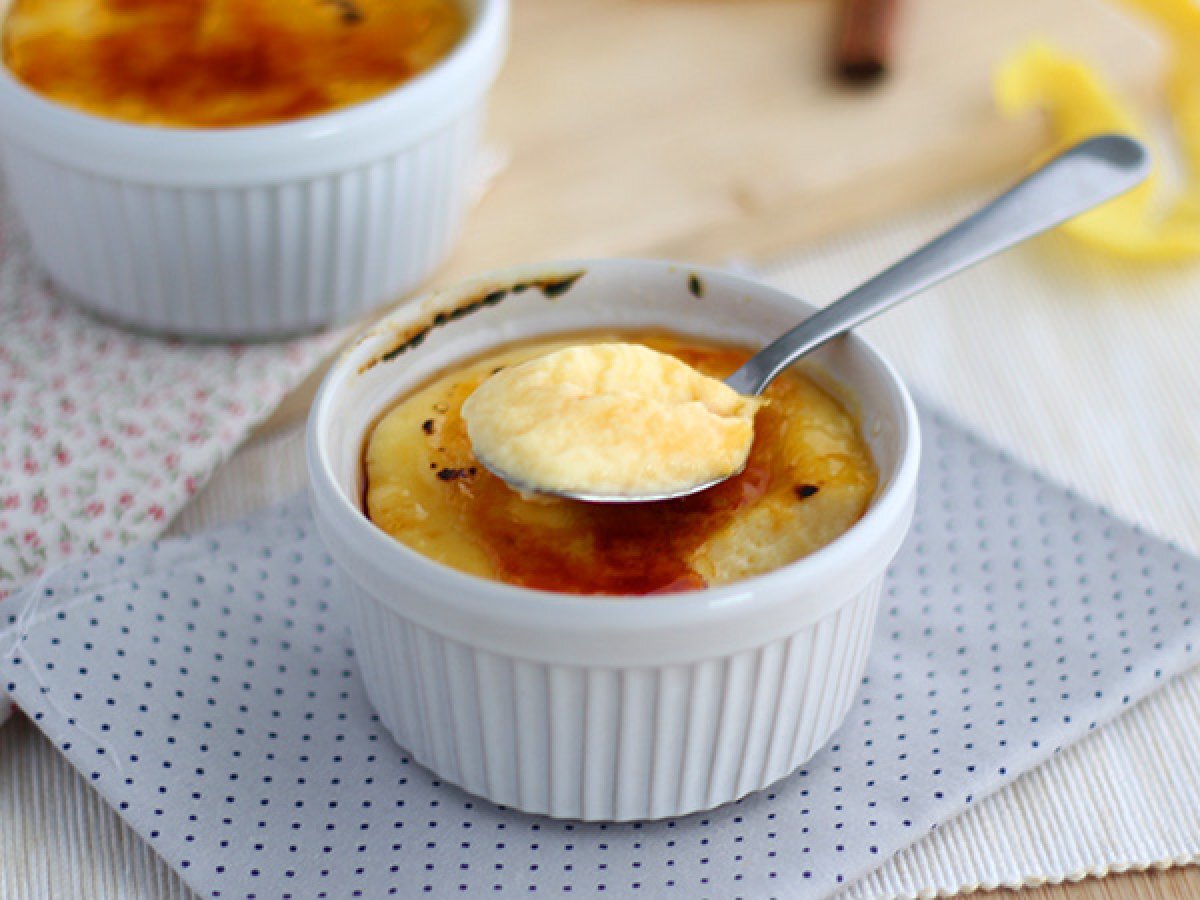 Questions:
You may like
Recipes
Related articles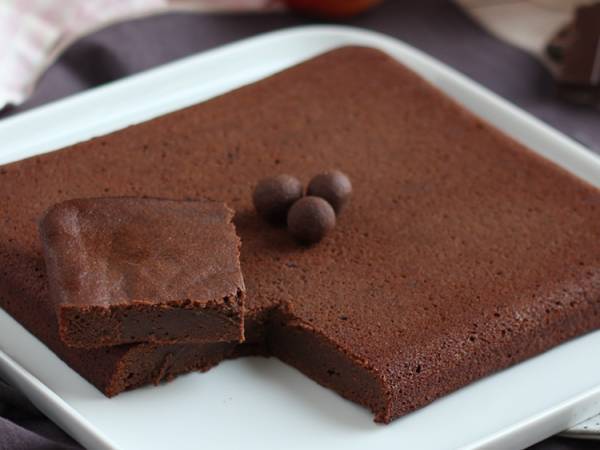 Easy and tasty butter free desserts!