Crema catalana, spanish custard - video recipe!
Crema catalana, spanish custard - video recipe!
A typical dessert from the Barcelona region, this custard flavored with cinnamon and anise will enchant you!
Ingredients
---
---
---
---
---
- 1 oz cornflour
---
White sugar to caramelize
Preparation
Step 1
Bring the milk to a boil, with the cinnamon stick and the lemon peel in it. Then, let it infuse for a few minutes.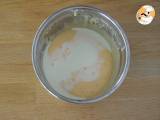 Step 2
Beat the yolks with the sugar until it gets creamy. Add the cornflour and mix.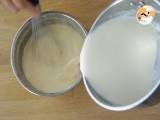 Step 3
Take the cinnamon stick and the peel out of the milk, then gradually pour it in the yolk mix, while stirring.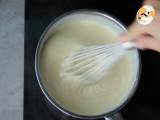 Step 4
Pour it all back in the pot, then put it on medium heat and constantly stir until the mix thickens. (around 5 minutes).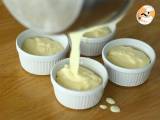 Step 5
Pour the cream directly in the ramekins, and put in the fridge for at leat 2 hours.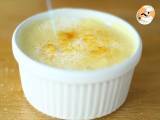 Step 6
Sprinkle each cream with some white sugar, and use a torch to caramelize it. You can also put it 5 to 10 minutes in the oven with the gril function.
Step 7
There you are, your crema catalana are ready!
Observations:
Crème pâtissière : une recette très proche de notre traditionnelle crème pâtissière, même si les proportions sont différentes :-)
---
---
Related recipes
Recipes
Related articles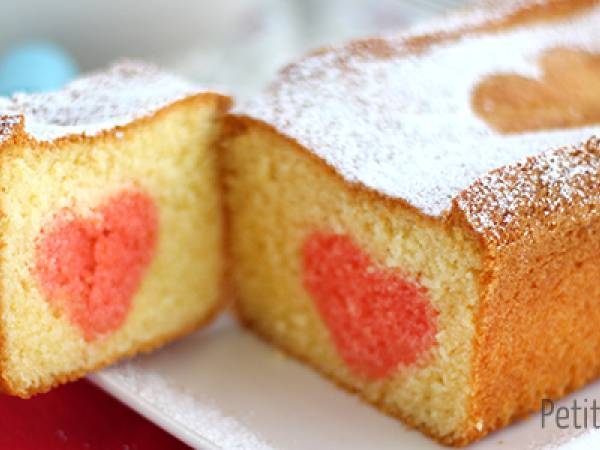 10 recipe ideas you should cook for your Valentine this year