Leche flan
Leche Flan
In this recipe, you dont have to worry about what to do with the egg whites. Authentic leche flan is cooked with egg yolks but believe me your flan can be as creamy as it cab be using the whole eggs. Give it a try and lemme know your feedback.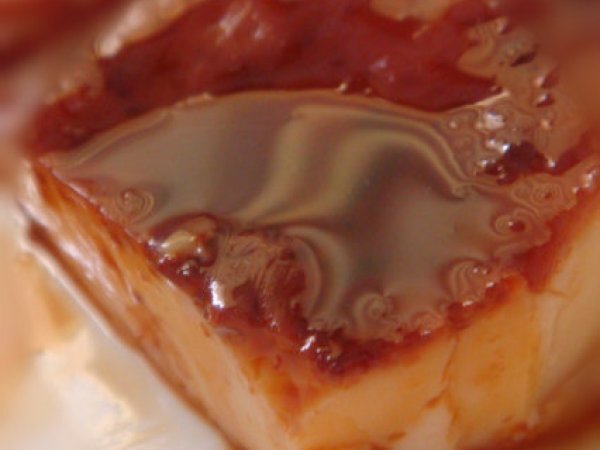 Preparation
Preheat oven to 300 degrees.
Caramelized the sugar over the stove with very low heat until desired consistency. (i prefer it semi-bitter) Set aside.
Meanwhile, mix the rest of the ingredients, pulse (#3) spin for two times; 5 seconds each spin. Don't overspin as it will create bubbles.
Pour mixture in prepared molders with caramel and place in a bigger pan with water reaching an inch of the molder (water bath) and bake for an hour or until inserted toothpick comes out clean.
Chill for 2 hours before serving.
To serve, run a knife around the edges of the molder and place it upside down in a platter.
Questions: