Bedai with potato sabji
Bedai with Potato Sabji
Preparation
Heat oil in a deep pan.
When oil is hot, add cumin seeds when they crackle add asafetida. Add dry red chili pods.
Add chopped garlic, jalapenos and ginger. Sauté for 1 min. Add potatoes and all the dry spices including salt.
Add water and let the sabji simmer on medium heat for 5 min or until cooks to desired consistency. Turn the heat off and add lime juice and cilantro.
Soak Moong and Urad dal for 6 hours. Drain all the water out. Grind ginger and jalapenos in food processor.
Add and coarsely grind the dal together in food processor. Add salt and all dry spices except cumin seeds and asafetida.
Heat oil in a pan, when hot add cumin seeds. When the seeds crackle add asafeda followed by dal and spice mixture. Stir and cook for one min.
Take it out in a small bowl and let it cool. When the mixture is cold, make small balls to be stuffed into the poories. Cover and set the balls aside.
Mix all the dry ingredients, and Crisco. Make the dough with water with hand or in food processor to medium soft consistency. Kneed and roll the dough in some oil and cover it with wet cloth. Set aside.
Divide the dough in small balls, slightly bigger than that of stuffing balls. Smear the ball with flour so does not stick to rolling surface. Roll the ball with rolling pin to 3 diameter circle. Place the stuffing in center of circle and fold it as shown it picture to make a ball again. Again smear the ball with flour and roll it with stuffing inside to 3-4 circle.
Heat oil in frying pan. When oil is heated to 375-400 degrees, slowly drop the rolled poori in the oil and when it starts to come up, gently press it with the frying spoon. So the poori become like ball.
Cook onen side and flip it over gently and cook the other side in oil till both sides are light brown. Take the poori out of fryer and drain all the oil out. Place the poori on stack of newspaper with top layer of paper towel to soak all the excess oil. Serve it with hot Bedai with potato sabji.
Photos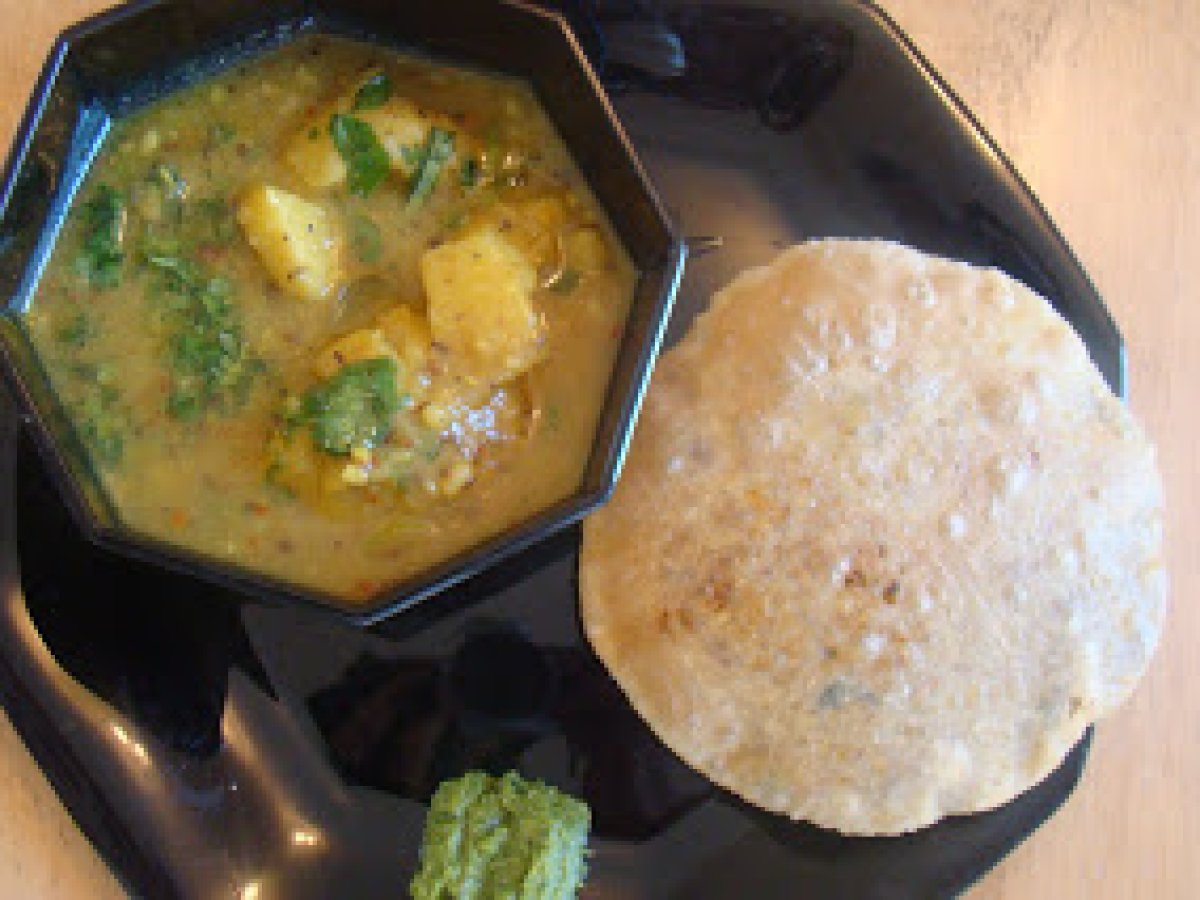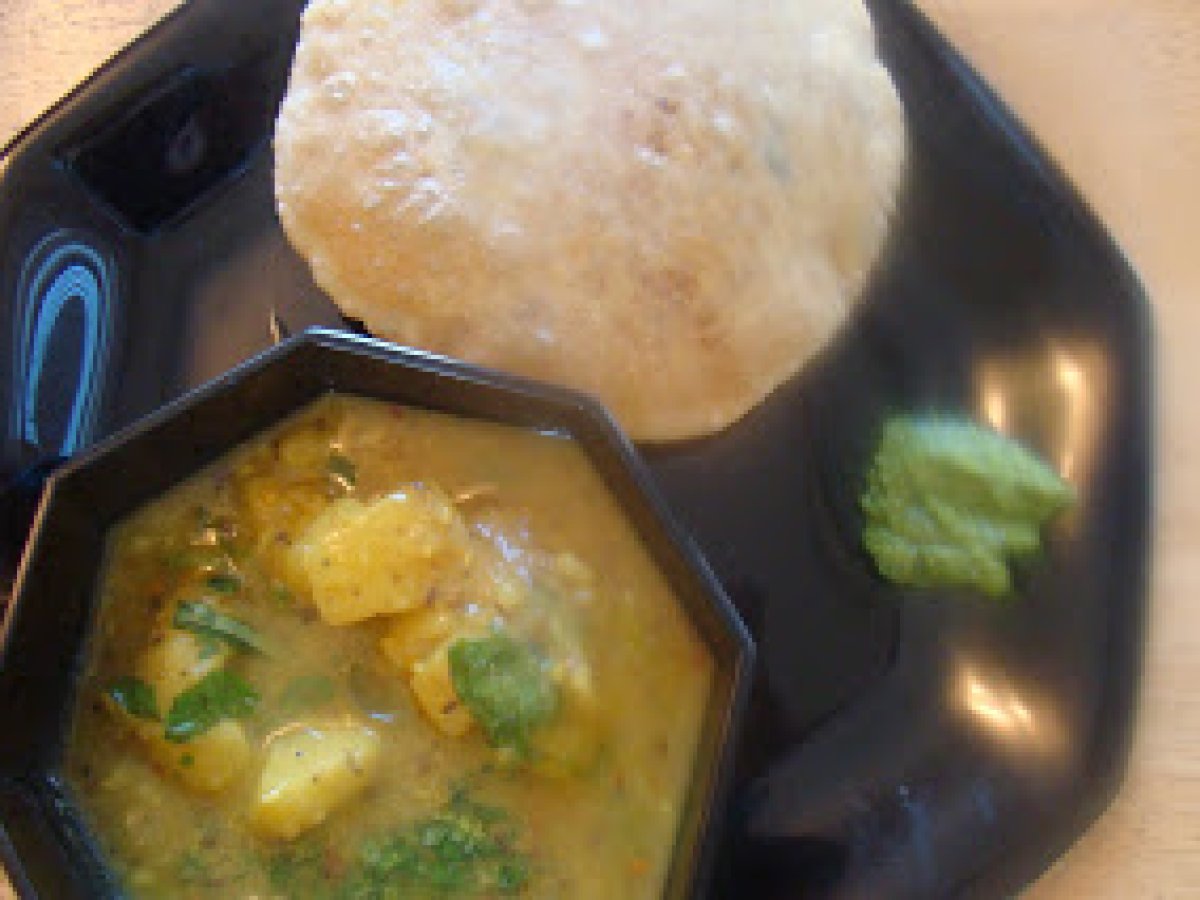 Questions:
You may like
Recipes