Kiwi pie (easy and quick)
Kiwi pie (easy and quick)
Enjoy kiwi fruits with this simple and delicious pie!
Preparation
Line the pan with the crust, sting it with a fork and put it in the fridge for 30 minutes.

Put the milk to boil with the sliced vanilla pod and its seeds.
Meanwhile, put the yolks in a bowl with the sugar. Beat it energetically, until the mix gets creamy. Add the corn starch and mix well.

Once the milk has boiled, add it gradually to the previous mix. Then put everything back in the pot, and put it back on a medium heat.

Stir constantly with a wooden spoon, until the cream thickens, as it is wanted. This lasts around 10 minutes Take out of the heat, then cover directly against the cream with plastic foil. Leave to cool down.
Bake the pie crust for 20 minutes at 350°F (180°C)

Fill the cold pie crust with the cold cream.

Peel the kiwifruits and slice them up. Arrange them nicely on the cream.

There you are, your kiwi pie is ready!
Observations:
Les kiwis: ils ne doivent pas être trop mûrs pour pouvoir les peler et les couper facilement.
Éviter de cramer sa crème: utilisez un fouet plutôt qu'une cuillère en bois afin d'éviter les éventuels accidents.

Conservation: si vous n'utilisez pas votre crème tout de suite, couvrez-la d'un film plastique au contact, c'est-à-dire que ce dernier doit être en contact direct avec votre crème. Ainsi, cela évitera qu'une peau ne se forme.
La pâte à tarte:La pâte sablée est idéale mais si vous n'en avez pas vous pouvez faire cette recette avec une pâte brisée ou une pâte feuilletée
Photos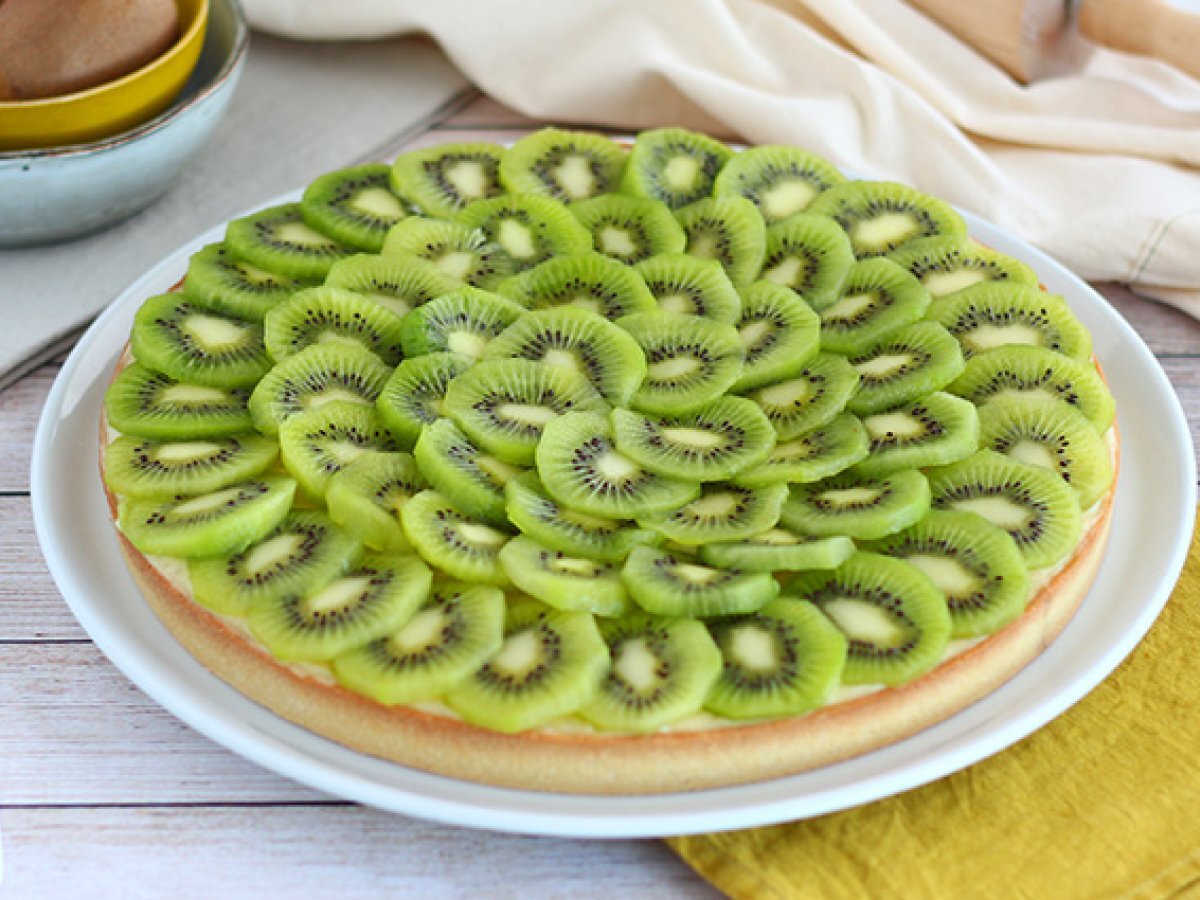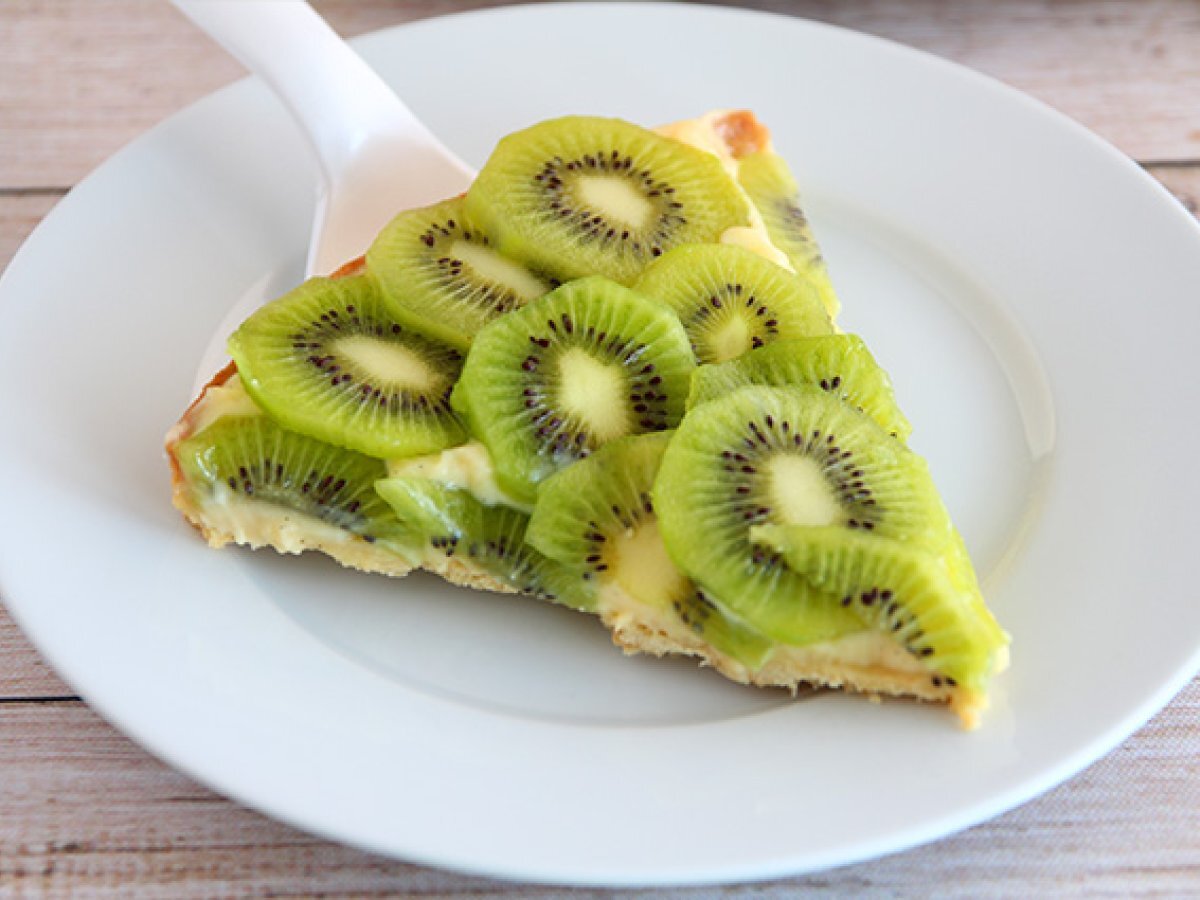 Questions:
You may like
Recipes
Related articles