French crepes, the real recipe - Video recipe !
French crepes, the real recipe - Video recipe !
Ok sometimes you get tired of pancakes ? Why don't you bake those delicious crepes that French excel at ? A really simple recipe, that you can stuff with sugar, jam, honey or chocolate spread. Don't say thanks ;)
Preparation
In a bowl, mix together the flour and the salt. Then add the eggs and mix.

Then, add the vanilla extract and the oil. If the batter is too hard to mix, you can pour a little bit of milk.

Then, gradually add the milk, mixing everytime. Once you poured all the milk, cover and leave to rest for one hour.

Heat a large pan, and apply a little bit of oil with a paper towel. Pour a ladle of batter, turn your pan so the batter is spread everywhere, then let it cook for 1 minute. Then turn it over, and cook for 1 minute as well. Then take it out of the heat.

Keep doing that until there is no batter. Your crepes are ready ! Bon appétit !
Nutritional informations:
for 1 serving
/
for 100 g
Nutrition:
Nutritional information for 1 serving (79g)
Carbo:

24.1g

Total fat:

3.5g

Saturated fat:

0.9g

Proteins:

6.4g

Fibers:

1.2g

Sugar:

2.5g

ProPoints:

4

SmartPoints:

5
Photos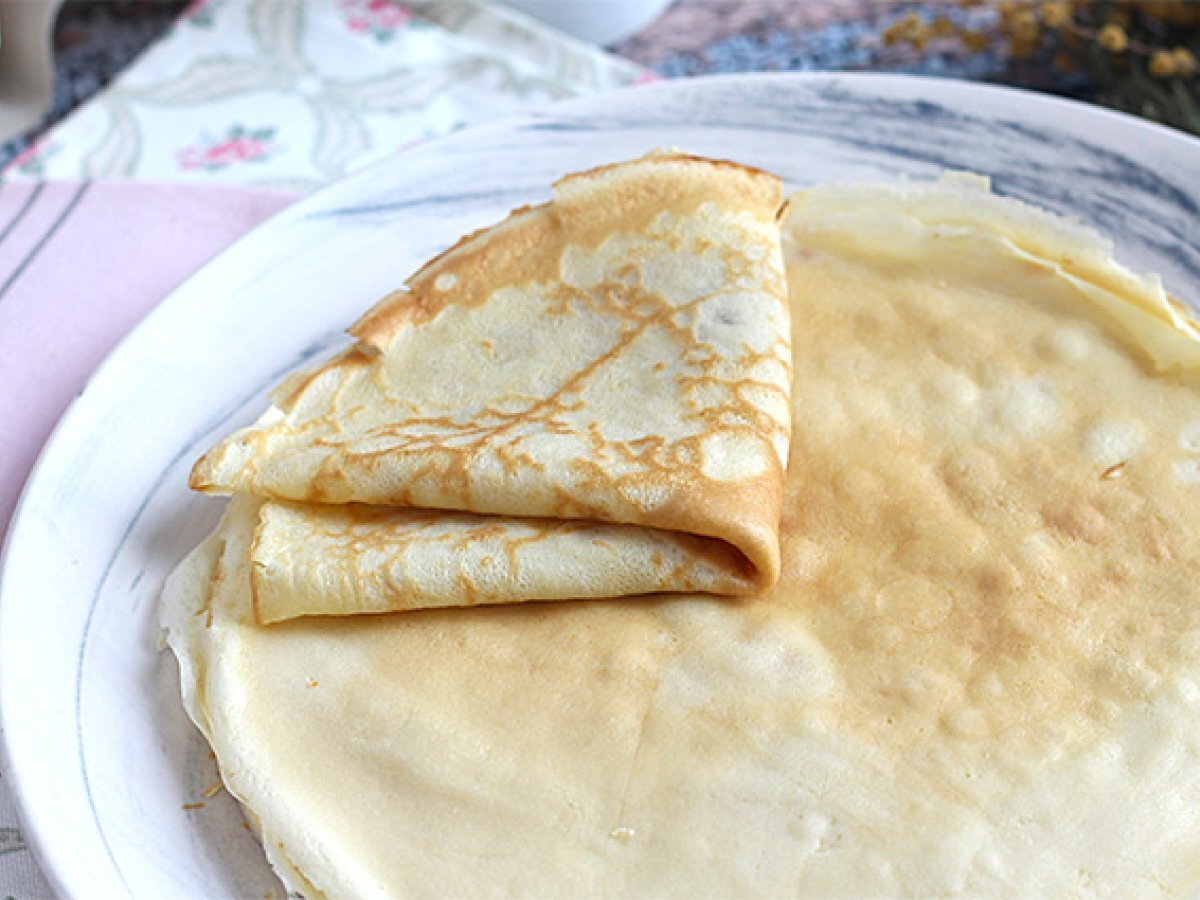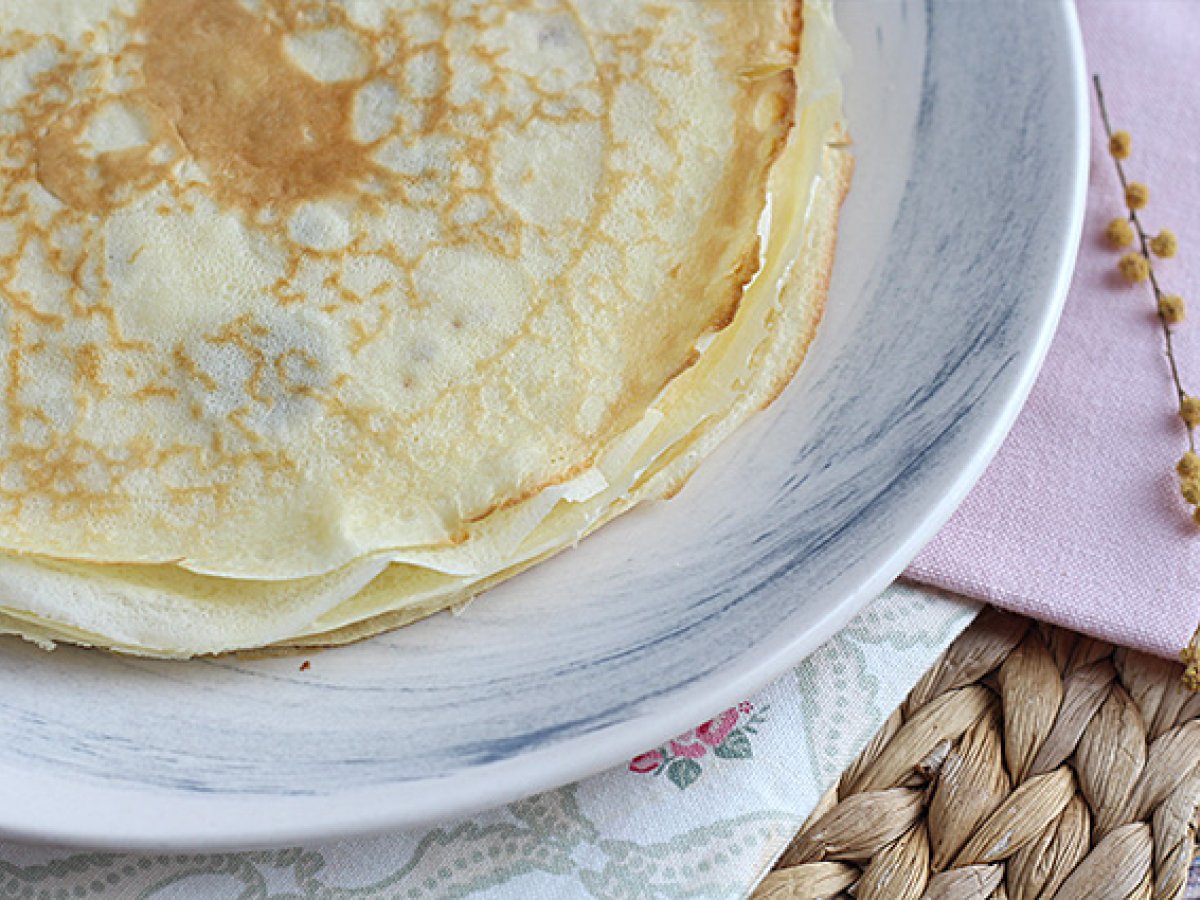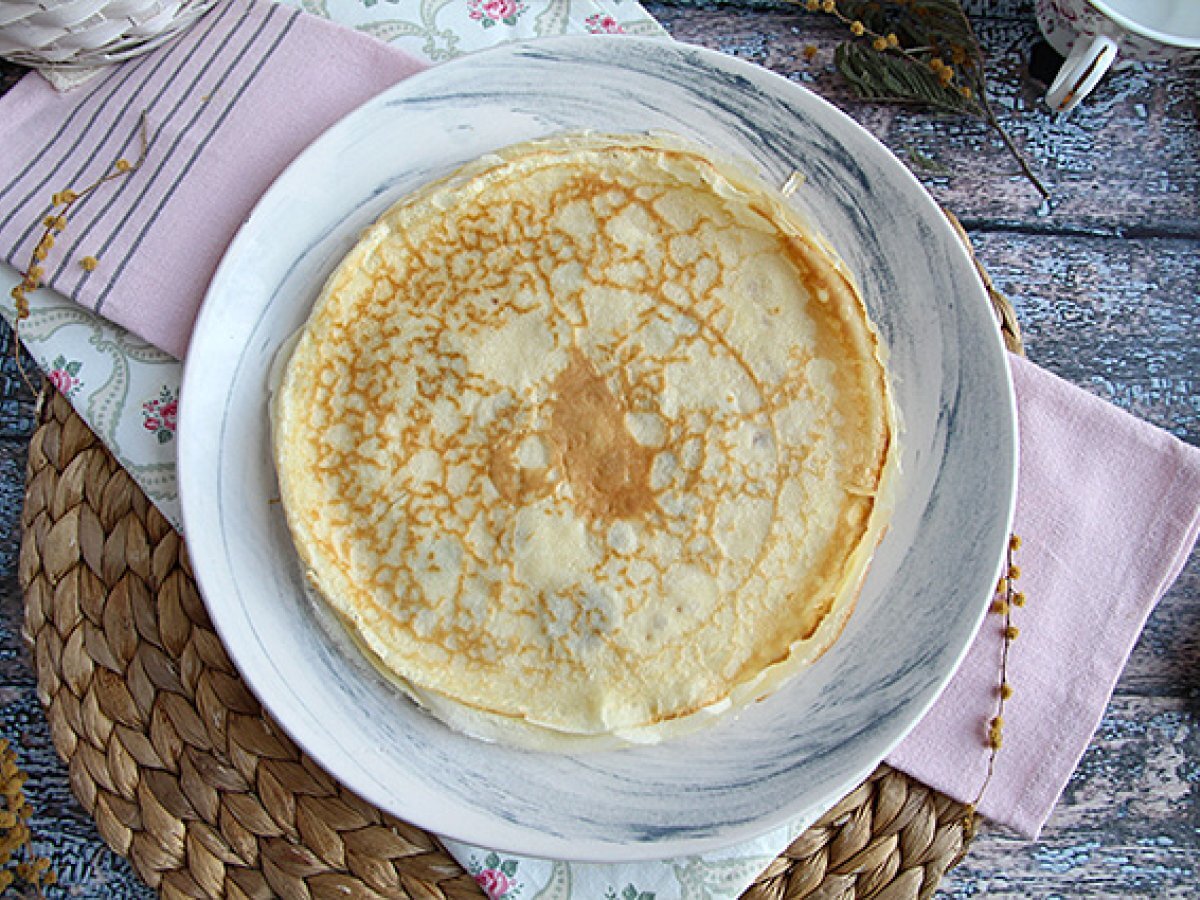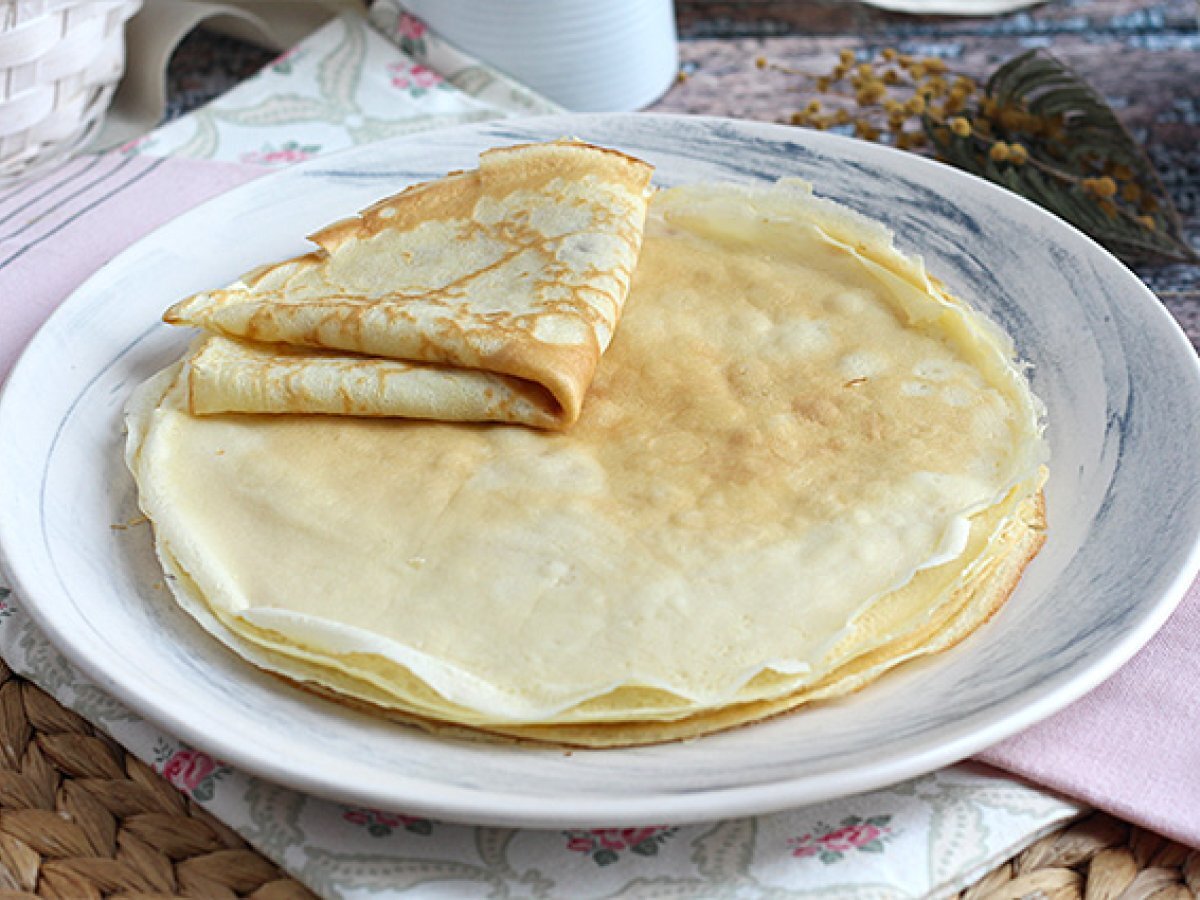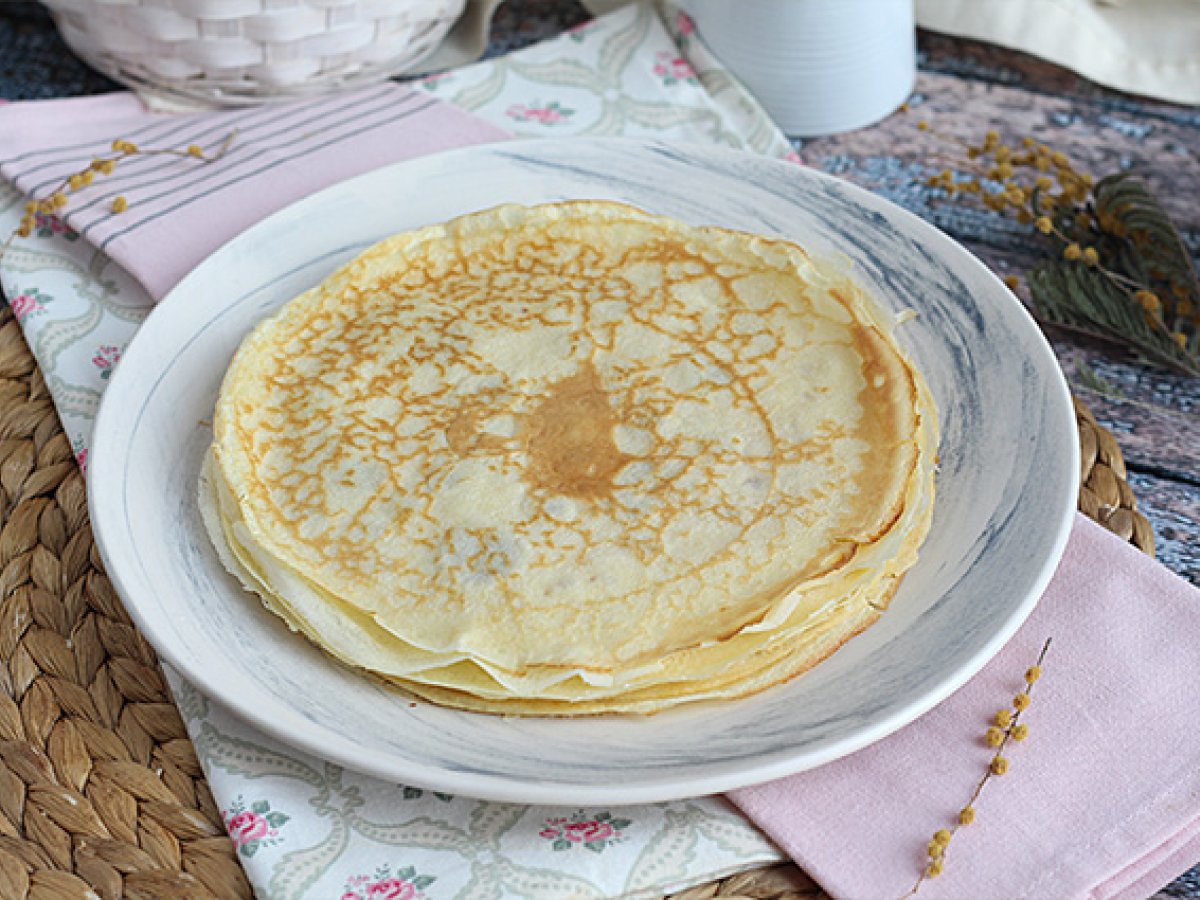 Questions:
Can this recipe be eggless as i am vegetarien and i do not est eggs either.
Answer:
Hi ! If you want to make eggless crepes try this : Put 8 oz flour in a bowl. Add 2 cups milk gradually while mixing. Then add 1 Tbsp vanilla sugar. Heat a large pan, and apply a little bit of oil with a paper towel. Pour a ladle of batter, turn your pan so the batter is spread everywhere, then let it cook for 1 minute. Then turn it over, and cook for 1 minute as well. Then take it out of the heat. And that's all ;-)
You may like
Recipes
Related articles