Quick and Easy Nutella Cake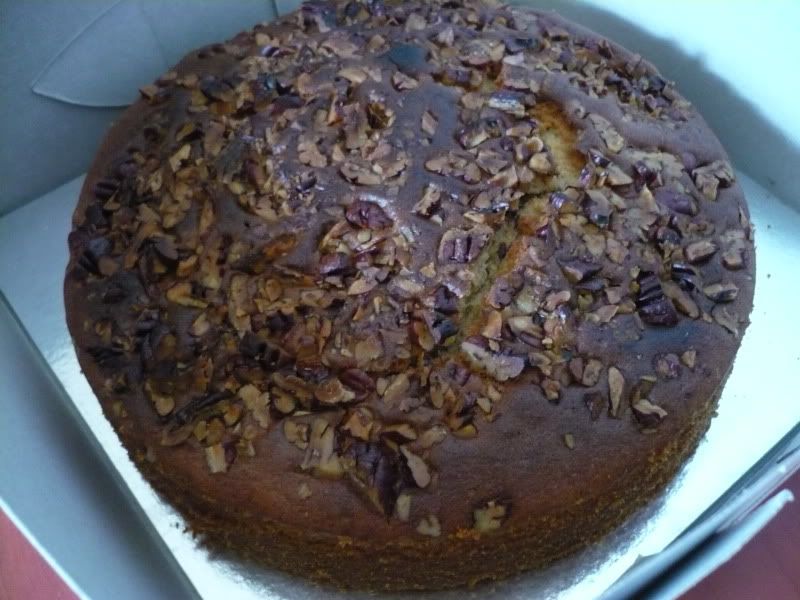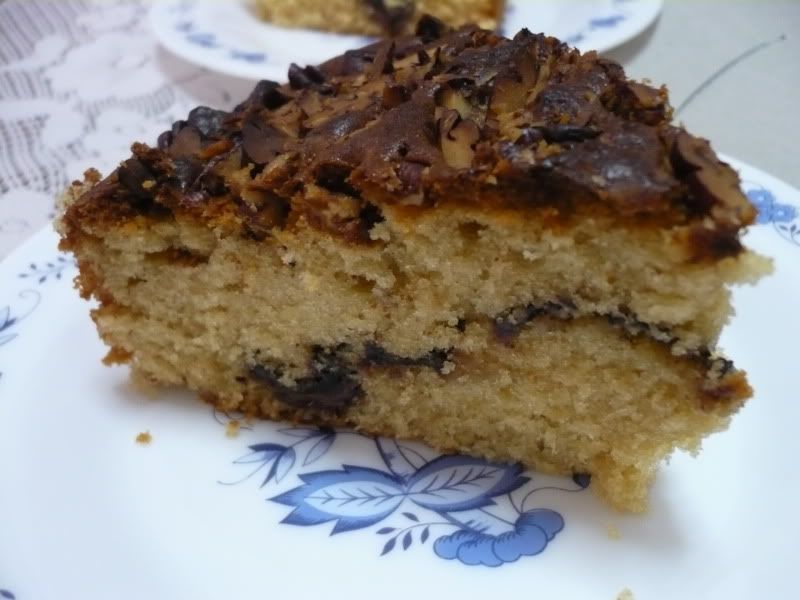 Recipe from Agnes Chang's 'I Can Bake' book
Ingredients:
250g butter, softened
200g soft brown sugar.
4 eggs, lightly beaten
300g self raising flour, sifted
5 tbsp milk
6 tbsp nutella chocolate hazelnut spread
60g hazelnuts, chopped coarsely (I use pecan nuts)
Method:
1. Put all ingredients for cake into a mixing bowl and beat until light and fluffy.
2. Pour 2/3 portion of the cake mixture into a greased and lined 22cm/9 inch round baking tin and spread to level. Spoon the nutella into six blobs. Top with the remaining 1/3 portions of the cake mixture, swirl a few times with a skewer, then smooth the top.
3. Sprinkle nuts on top and bake in a preheated oven at 180degC for 45min-1 hour until cooked and golden brown.
4. Remove, leave to cool before cutting into pieces and seves as snack.
You may like
Recipes
Related articles