Homemade fish and chips
Homemade fish and chips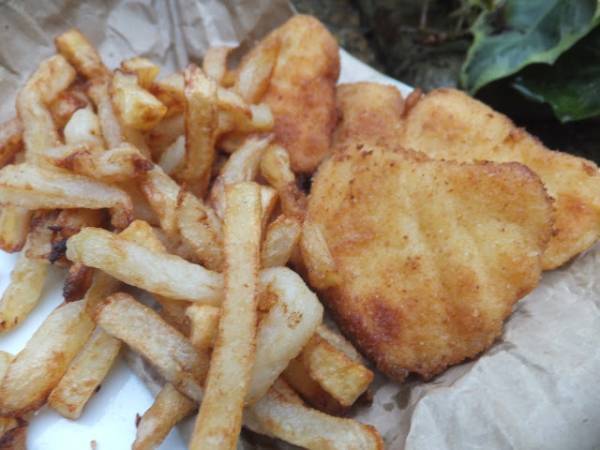 A delicious homemade fish and chips
Preparation
Peel the potatoes; cut them with a chip cutter or with a knife into a cigarette shape; put them in a colander and rinse them under the tap (to wash the starch off). Dry them well with a towel.
Heat plenty of oil in a pan (or if you have a fryer even better) and when it is hot (you can test it by dipping one of the chips into the oil, if you get bubbles then the oil is ready to use), fry them in batches so they won't stick together.
It will take about 30 minutes, they are ready when they get a slightly golden look.
Cut the fish fillet into slices and roll it in flour. Beat the egg with the milk and dip the fish in it. Then roll it into the breadcrumbs and fry both sides in hot oil until golden (about 8-10 minutes).
Sprinkle some salt on the chips and on the fish and some vinegar if you like.
Questions:
Related recipes
Recipes