Lace crepes ~ roti jala
Lace crepes ~ roti jala
Preparation
Note : you may have to adjust the consistency of the batter to make it thinner by adding water a tablespoon at a time if you find that it is too thick to flow out from the spouts smoothly.

Sift flour into a medium bowl. Add salt and tumeric powder. Break 2 whole eggs into the flour and pour in half the coconut milk. Mix with a whisk adding the remainder of the milk slowly until the batter is smooth and free of visible lumps.


Pour the batter through a fine sieve into another bowl to ensure a completely lump free and smooth batter. This is essential otherwise you may find that the spouts may get clogged by tiny lumps of undissolved flour. Pour into a jug for easy handling later.


Heat up a cast iron griddle or a heavy non stick pan. Swipe some oil on its surface using a kitchen paper folded into a pad. Let the surface heat up again and lower the flame to small-medium.


Place the roti jala mould on a flat and wide bowl so that it stands upright and will not topple over.

Pour the batter from the jug into the mould about halfway up the mould. Bring the mould and its supporting bowl near to the griddle and lifting the batter filled mould, by holding it over its top with all five fingers rather than by its handle, quickly make small circles over the griddle by twirling your wrists clockwise and at the same time moving your hand along so that you will be forming a larger circle made up of those small circles. The final small circle will be in the centre. The first piece will always be sacrificial.

Let the crepe cook and firm up. About 1 -2 minutes. When done remove the crepe with a spatula and place on a flat plate. These crepes are usually about 8 inches in diameter.

Fold the crepe or roll it up as you like. I usually do this when I have another crepe cooking on the griddle.

Repeat the process until all the batter is finished.

This is traditionally served with a curry or lamb/mutton rendang or a beef rendang.

I don't want to bore you, and I'm no physicist, but in making these roti pressure from the amount of batter in the mould does matter in getting a fine or coarse 'lace'. So adjust the amount accordingly.

The height from which you hold the mould above the griddle matters as well. Not too high or the batter will drop in polka dots and too low it will give you a thick line. Adjust accordingly.
Photos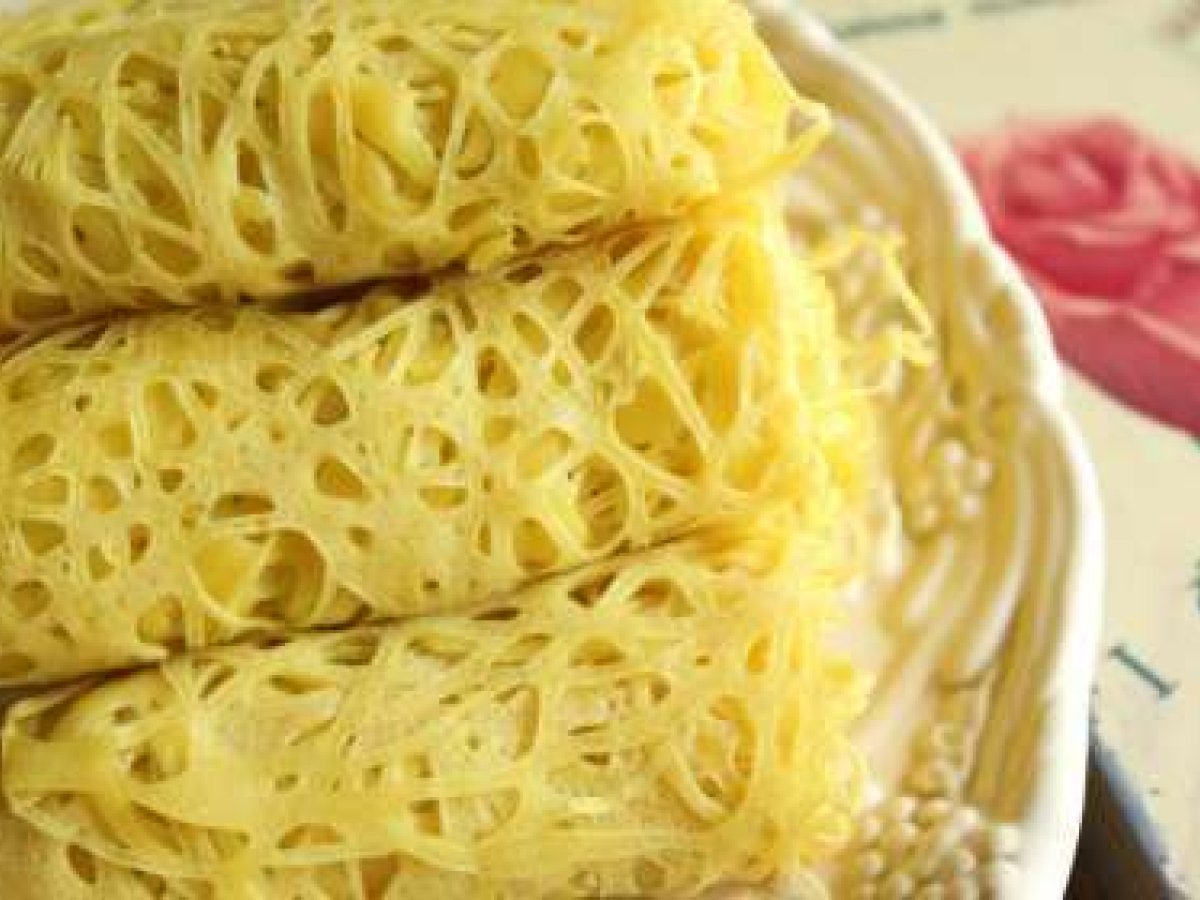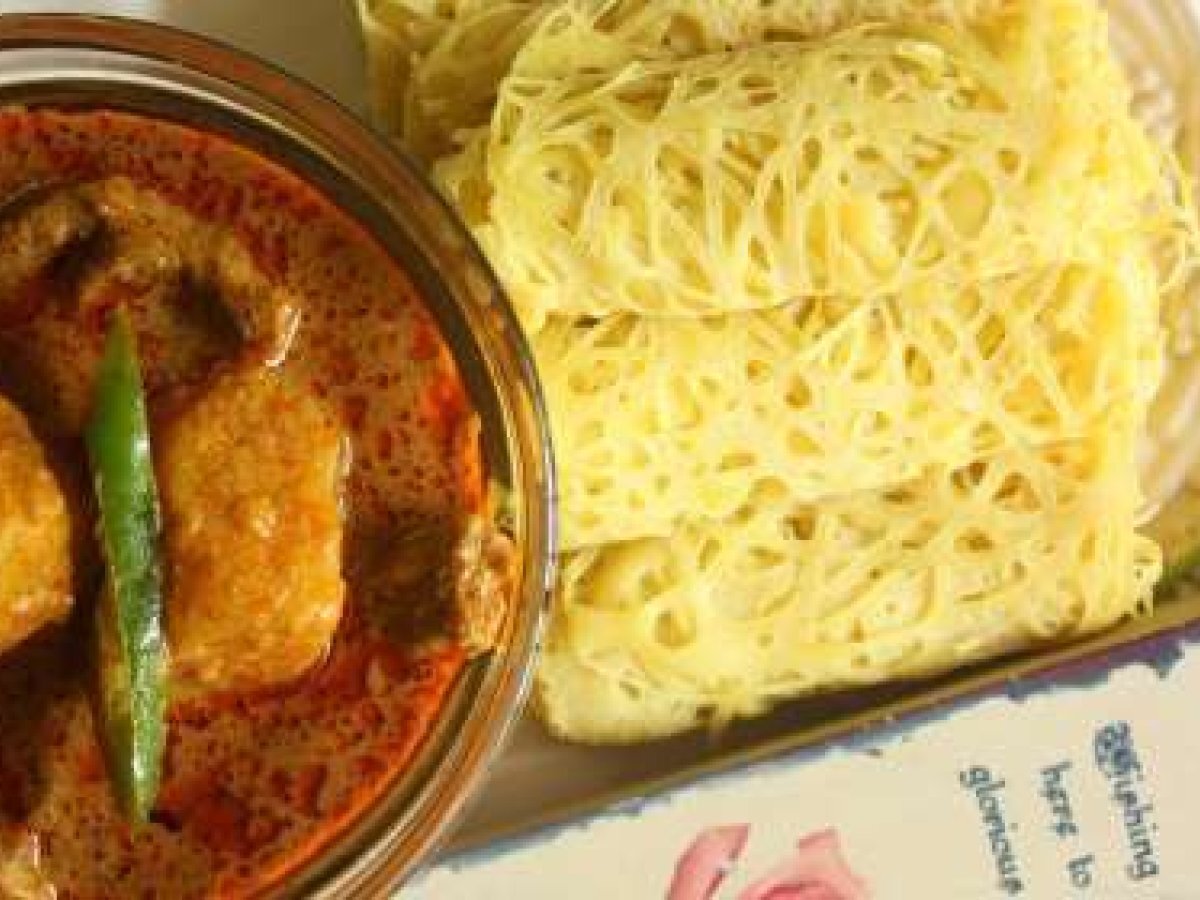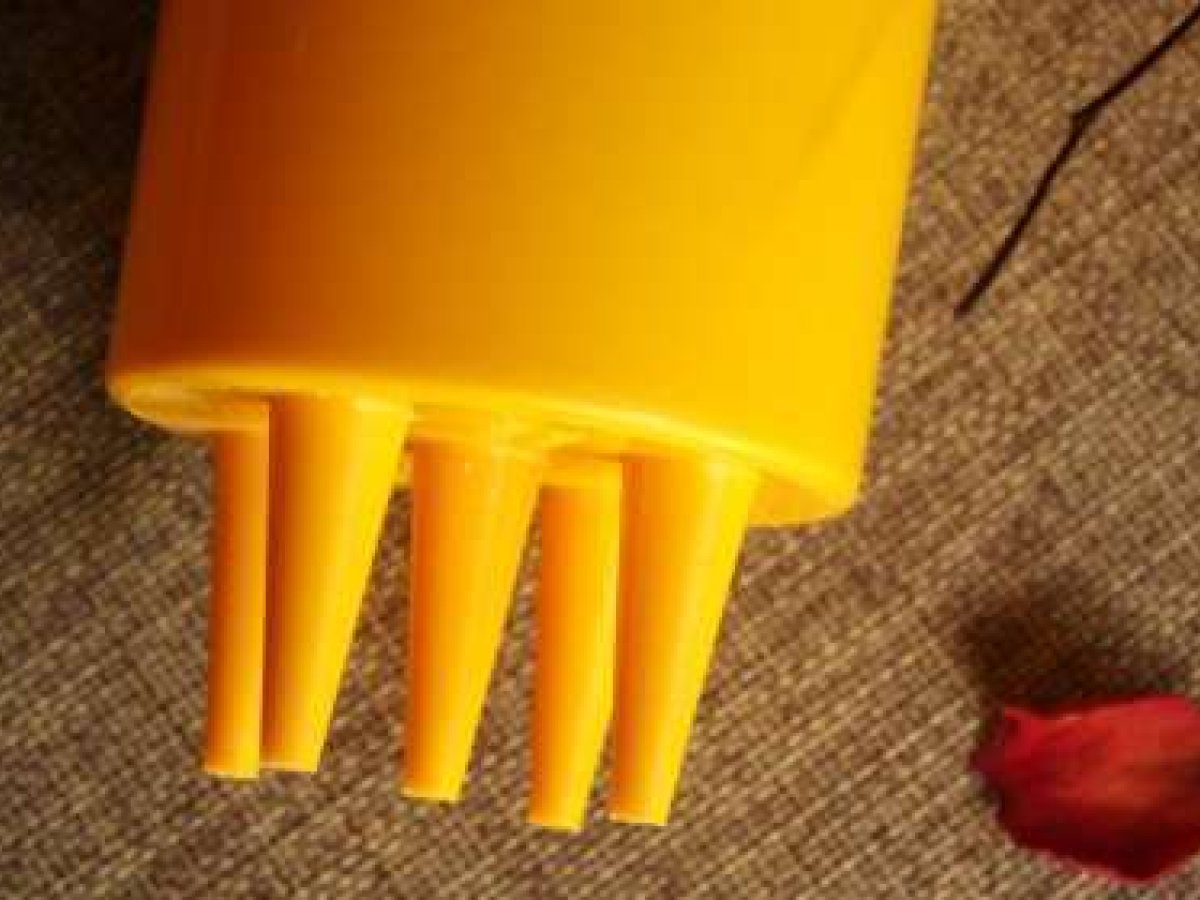 Questions:
Related recipes
Recipes