Malabar Mutton Biryani ( Kerala Cuisine )
Preparation
Cut the mutton into big pieces and wash.
Slice the onion fine.
Grind the chillies, garlic, ginger and poppy seeds separately.
Chop the coriander leaves and mint leaves.
Heat a heavy-bottomed vessel and add half of the ghee. Add half the sliced onion and fry till transparent.
Add garlic, ginger, chillies and poppy seeds, fry for 2-3 minutes.
Add the mutton and fry for a few minutes more.
Add the curd, salt and half a cup water. Cover and cook on a slow heat.
When the mutton is half cooked, add lime juice, coriander leaves and mint leaves. Cook till the mutton is tender and the water, absorbed. Remove from the fire and keep aside.
Pick and wash the rice and drain it in a colander.
Heat the remaining ghee in a vessel. Add the other half of the onion, fry it golden brown. Fry the cashew nuts and raisins along with the onion and remove.
Put the rice in and sauté it for 4-5 minutes. Add double the quantity of hot water and salt and cook till the rice is soft and the water is absorbed. Remove from the heat.
Take the vessel containing mutton and sprinkle a little garam masala on top.
Put one layer of cooked rice on top of the mutton. Sprinkle a little garam masala powder, fried onions, cashew nuts, raisins and a little saffron mixed with in rose water.
Finish with two more layers of rice, garam masala, onions, cashew nuts and raisins. Cover with a heavy lid. Place some live coals on top for 15 minutes or put the dish in a hot oven for about 15 minutes. Serve with raita, pickle, boiled egg and pappadam.
Photos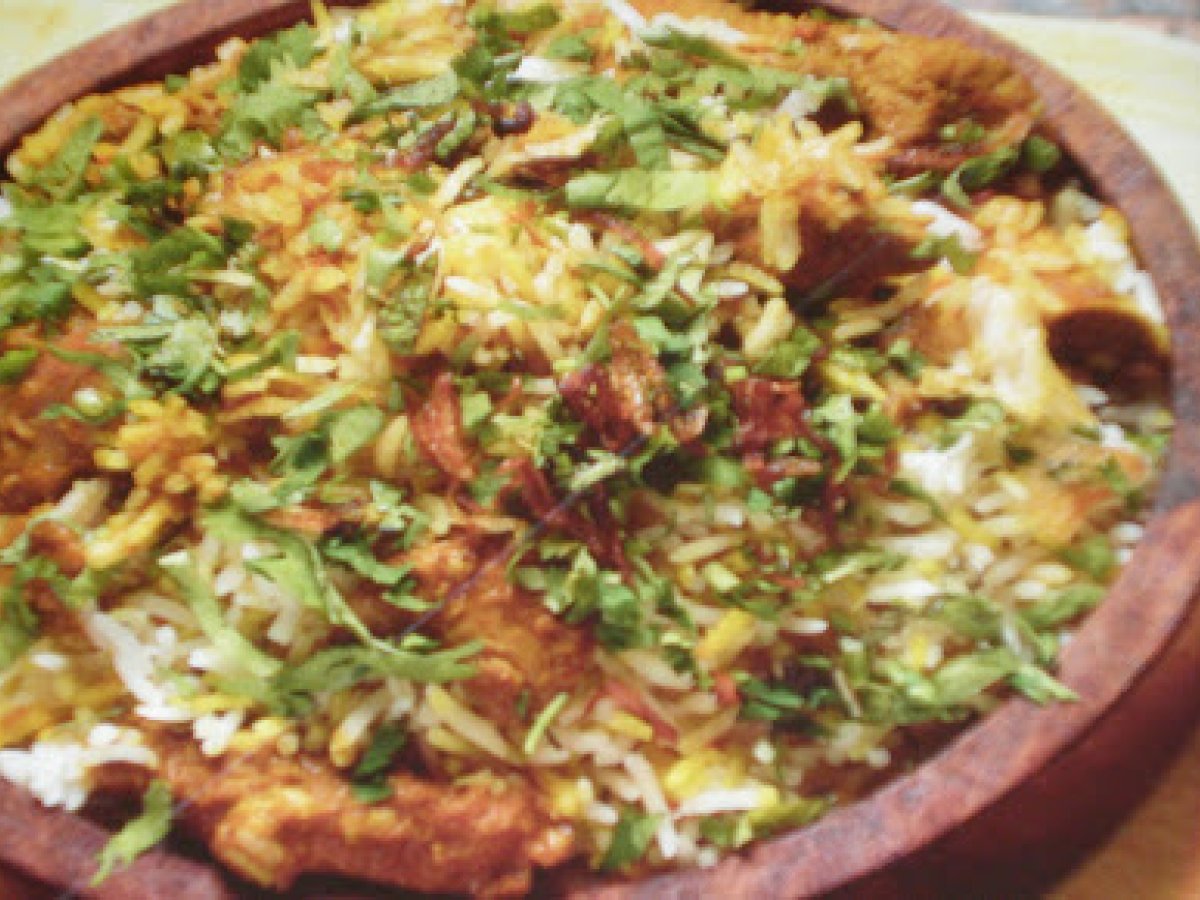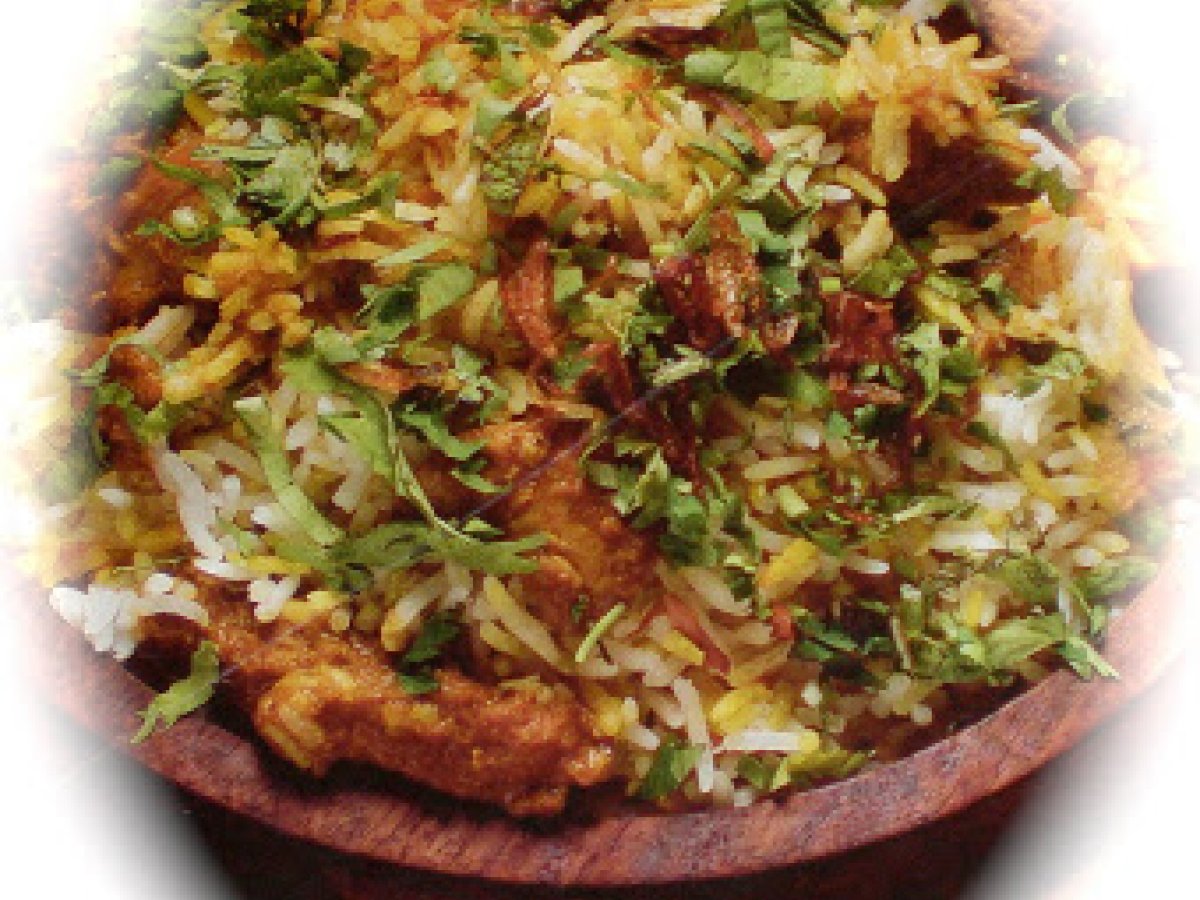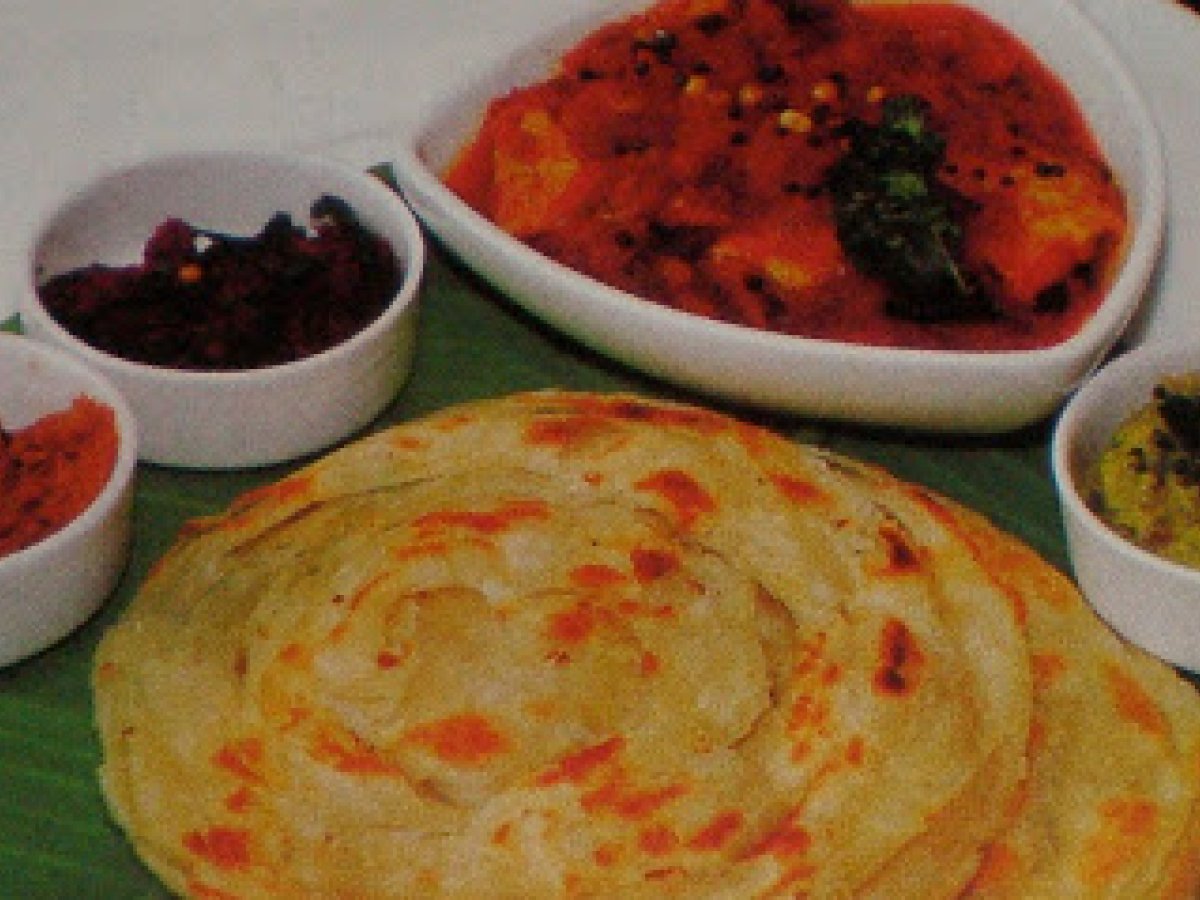 Questions:
You may like
Recipes